We've been having tons of thunderstorms and terrible weather lately, but I'm happy to say that the glass mushrooms I painted have held up! The paint hasn't budged (so yay for Martha Stewart's paint product) and the glass has all stayed glued properly together. Love that. Of course, now that only encourages me to make some more. That, and DH says he wants to see a "whole patch of mushrooms" on the ground because he thinks they look cooler as a large group. You don't have to ask me twice.
I always try to follow the contours and patterns of the glass when painting, and this time I went a little too crazy on one of the bowls. I painted red flowers (over a red flower pattern on the glass) and it looked really stupid. But oh well… I did like the rest of them. One mushroom top had hearts around the edge, and the other had swirls. I used each as a guide on what to paint, and just chose colors I liked regardless if they really went together or not. (I'm going for a whimsical look on these and a lot of color and pattern will help.)
Just as I did before, I painted the dessert cups and bowls. I also had one small vase that I used.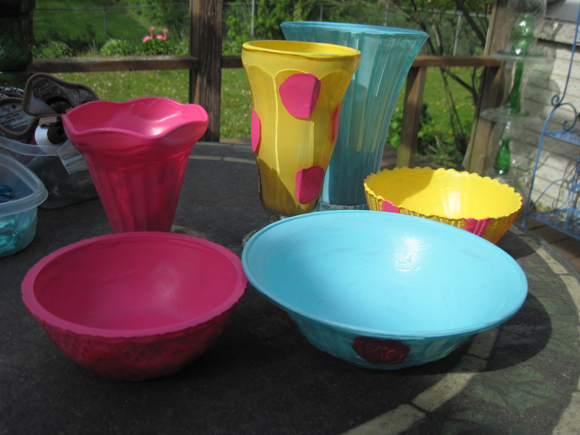 Then I glued the bowls to the dessert cups.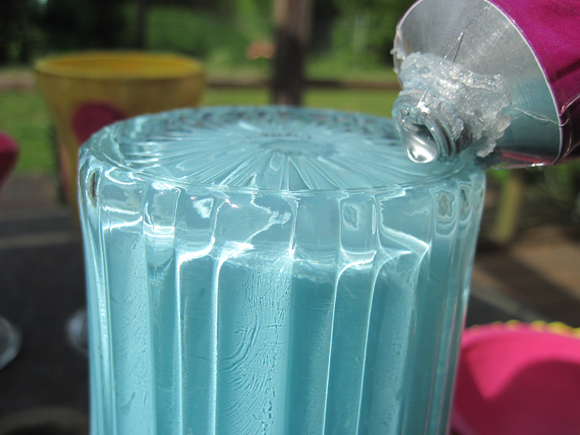 I went to the Dollar Store again, and found some more glass beads for just a buck a bag. Aren't they pretty?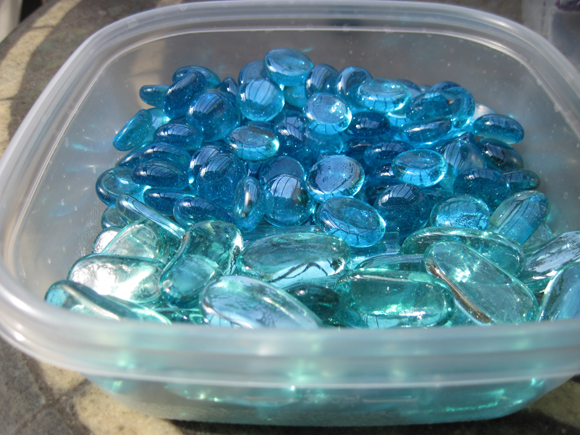 I added some randomly to one of the mushrooms.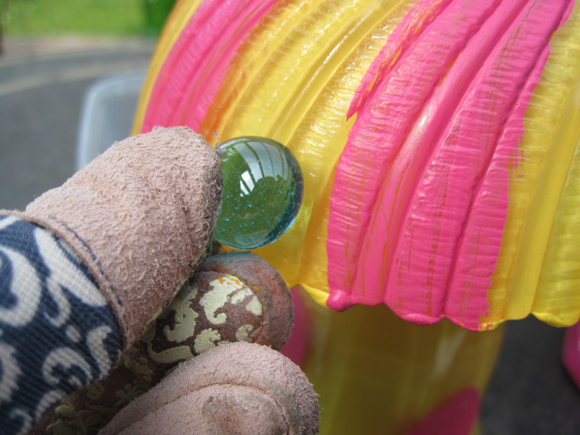 And viola! Another set complete.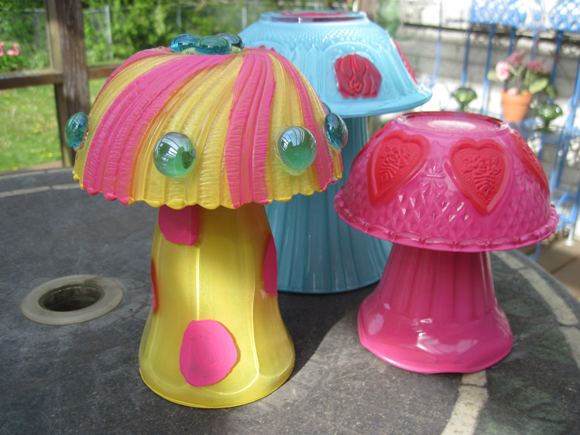 But the true test is to see what they look like with all their little friends.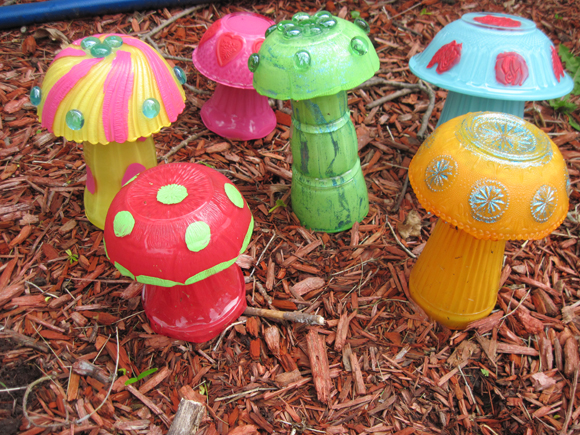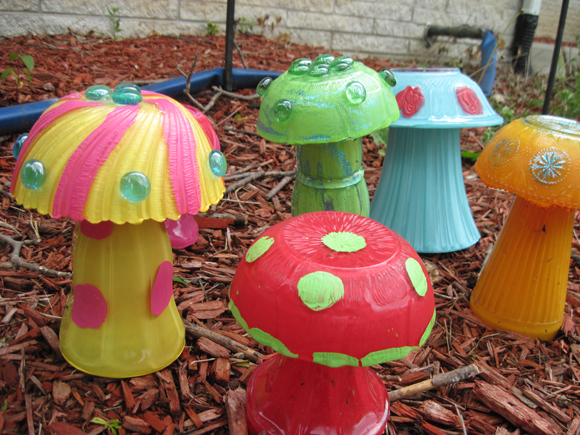 I may move these to another part of the yard, where there is grass instead of bark. I think they look better on grass. Plus, that blue one really bugs me, so I may take it inside again and redo the paint. We'll see. In the meantime, I'm leaving them be and searching for more glass.
Want more projects like this? You can find them in my book, Glass Sculptures: How to Make Beautiful Sculptures for the Garden Using Vases, Bowls, and Other Glass Pieces.