I got this fortune a while ago from a lunch date with my hubby, and it said "Keep an eye out for someone special." I just loved this thought. I know, Chinese fortunes are dorky and made up, but I dig them anyways. You do too, right? Admit it!
Anyways, I decided to make a picture and use the fortune. I gathered a few other things I wanted to use, like pages from books and a few lines of poetry from one of my poems. I began gluing them to the canvas.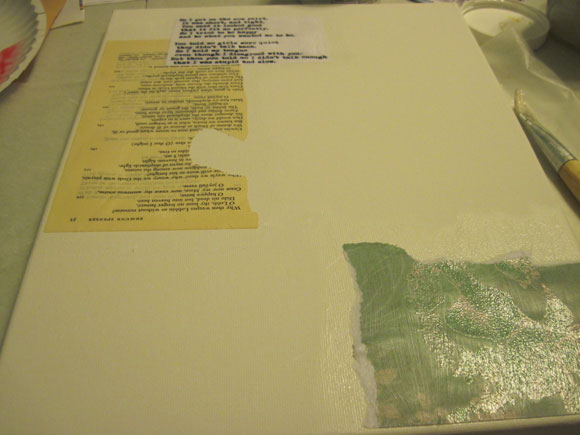 I added some patterns and other papers.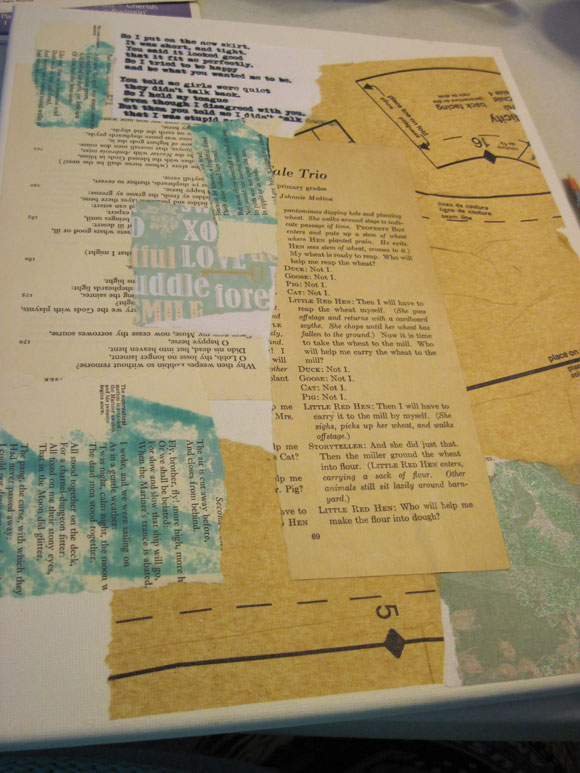 When I had all the papers on, I started on the picture.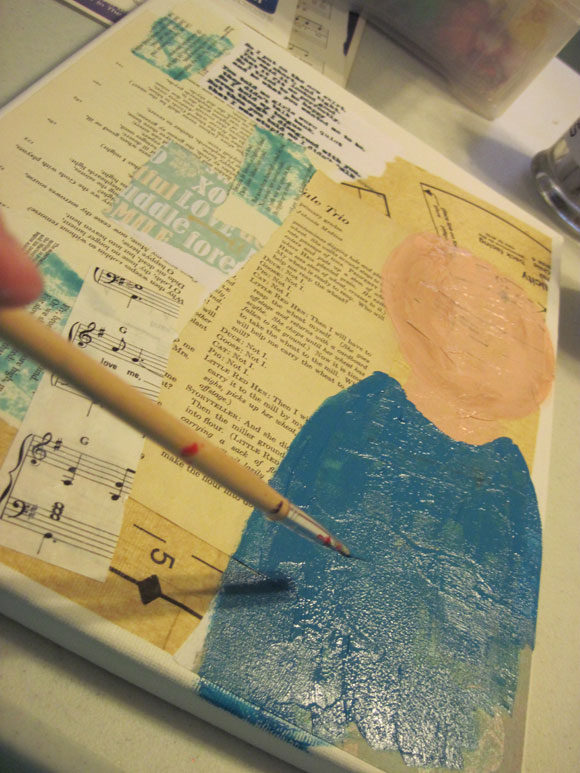 Added some more paint layers…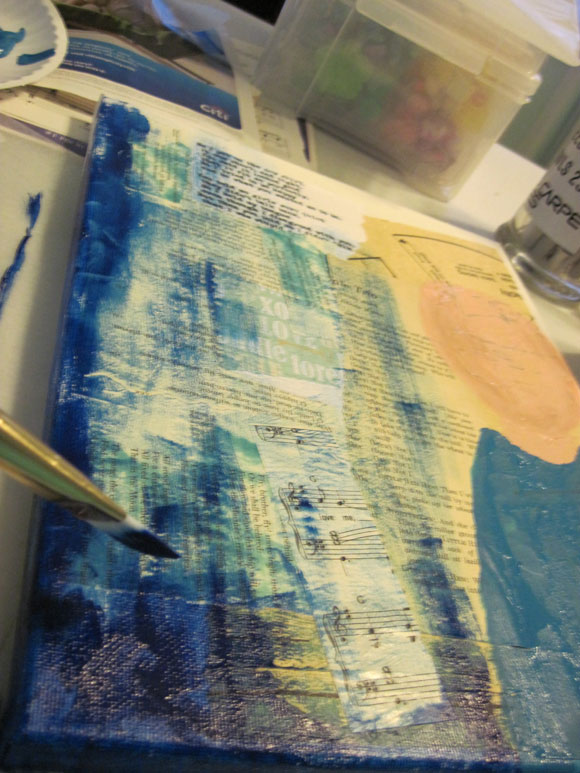 … added more colors and paper… and decided that I wanted her glasses thicker…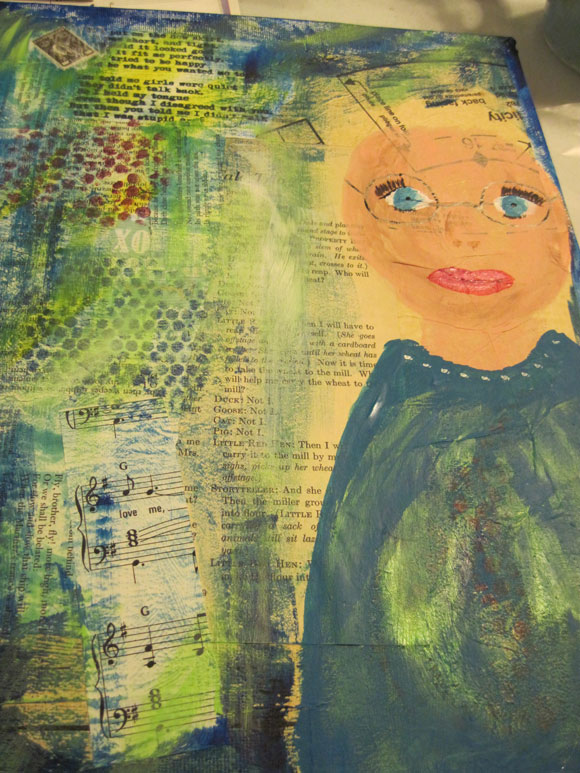 … then to finish it, I put the Chinese fortune in the middle-ish of the picture.