I've returned from my vacation (or more appropriately, staycation) and that means it's back to gluing glass together. My obsession continues! For this project, I picked up some vintage dishes at Goodwill. I loved the pattern on these and thought they would make for a pretty cupcake or candy stand.
Aren't they cute?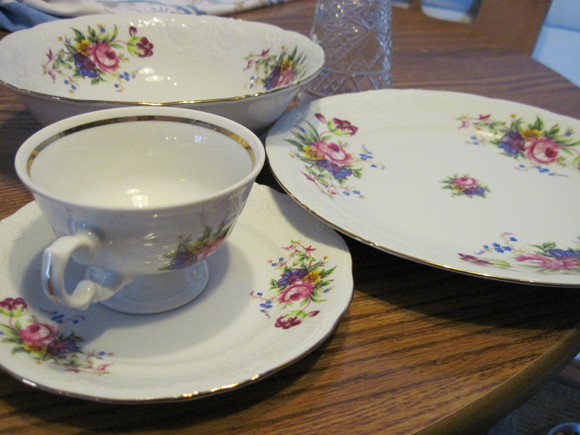 The entire lot cost me under $2. So this is a very cheap project to do. First, I played around with the plates to see which would together well for the stand. You'll notice that I have a bowl in this mix. I don't usually use bowls for this type of project, but I loved this piece, and found a vintage water glass that I could use to boost up the next plate. This layer can be for napkins or candy, as its deeper than the others.
Don't be afraid to play around with this project. Let the pieces determine the height and dimensions. You don't always have to have a plate for a plate stand! I mean, really, is someone going to tell me, "Cherie, get that bowl out of there!" I doubt it.
Once I figured out which pieces I wanted to put where, I got to gluing. Again, I'm using a Simple-fix Outdoor Glue Pen like I did for the picnic plate veggie stand. I like this glue because it's easy to work with, non-toxic (very important when it comes to things that are going to be around food!), and it's very easy to work with.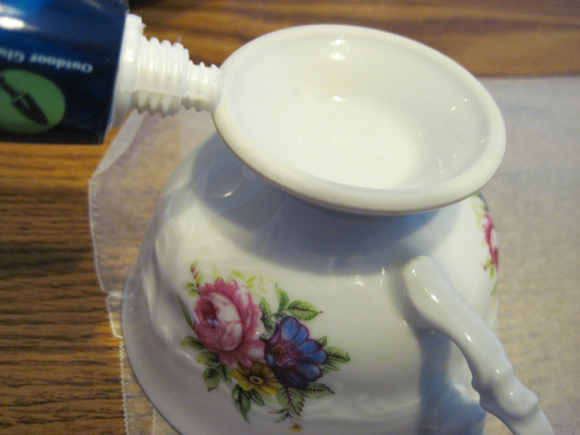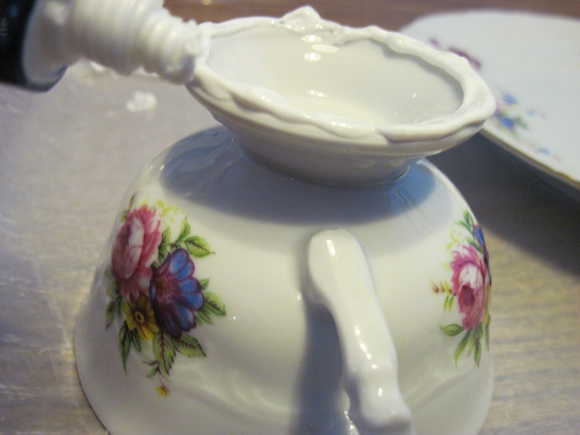 I put the glue on, and then wait a few minutes for it to set. Then, I put the cup down where I wanted it, and glued the other side.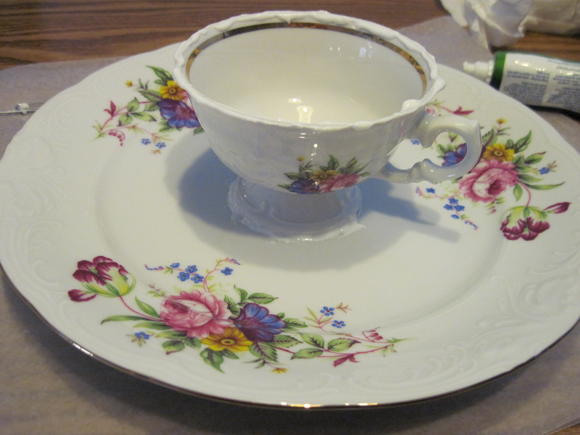 You might find that some glue oozes out after you put the cup down. This means that you probably had a little too much, or you moved it when you set it. As you can see, I did that with this cup. It's not a big deal. You can use a damp paper towel to wipe off the excess.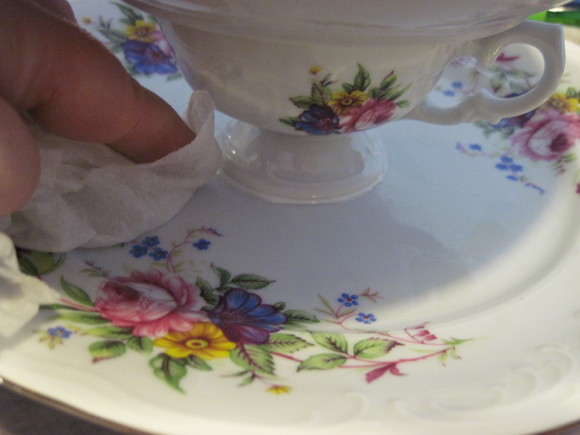 If some of the glue hardens on the plate, you can wash it off after it's set. (But make sure it's fully dry – which means a couple of days.)
Keep gluing layers and placing them on the stand.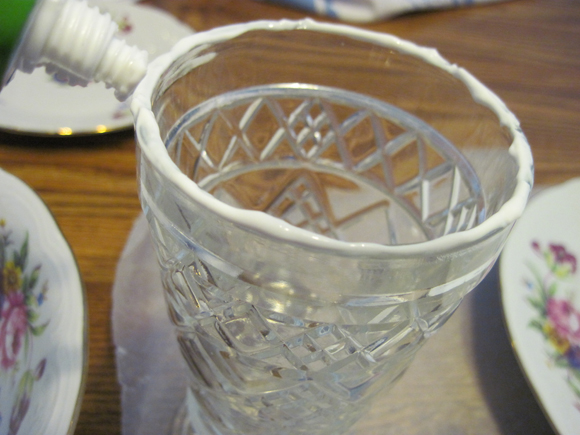 This is the layer with the bowl. As you can see, the glass will give the final layer some nice height.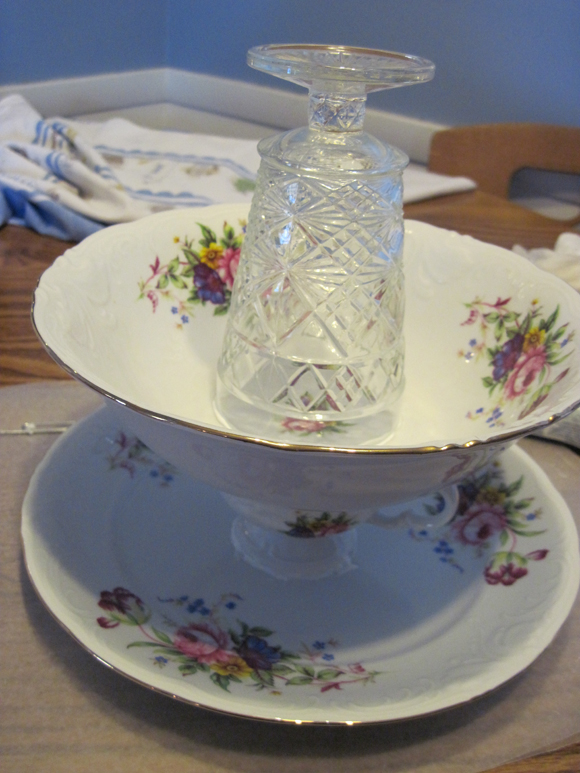 And viola! Cupcake stand complete! I like this project because you can use up some miscellaneous plates you have around or find at flea markets, or just grab a couple at the thrift store when you see them.