Okay, I'll admit it. I'm totally addicted to making these garden sculptures. I did one and now I want to do more. More I tell you! I have teal and blue accents outside on the porch so I thought it would be nice to make one with those colors.
I also wanted to use a glass insulator that I got at a flea market (it's that teal thing in the lower corner.) These things come in different colors and are very cool for projects. I got mine for a buck but I've seen them for $10-15 places.
I'm testing out a different glue also.The last one did okay but I went through it fast and it took days to set properly. I'm going to see if this one works any better.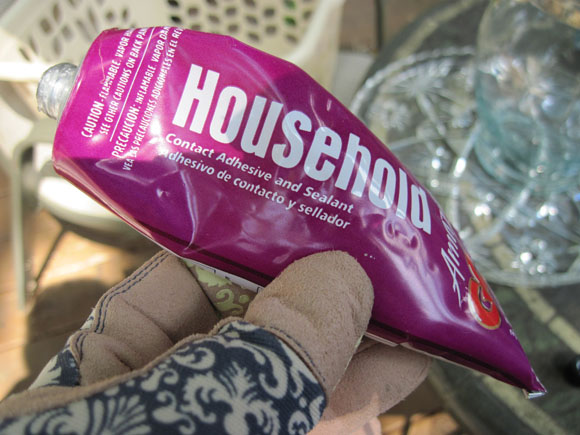 Put the glue around the edges…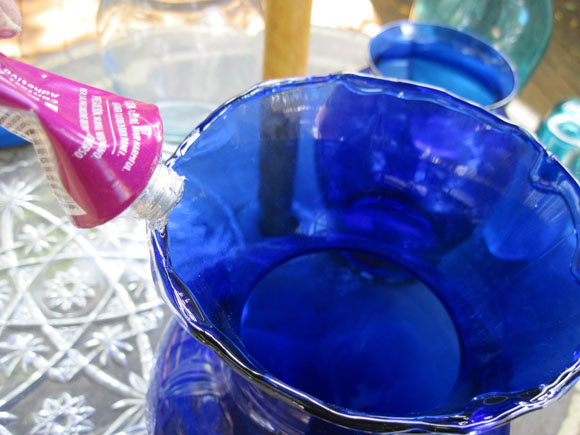 … and on top of the other vase…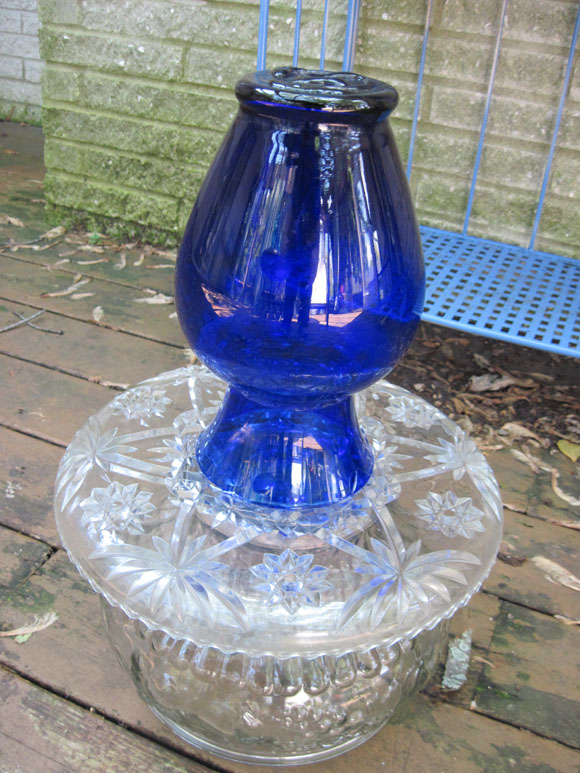 … and wait until it all dries.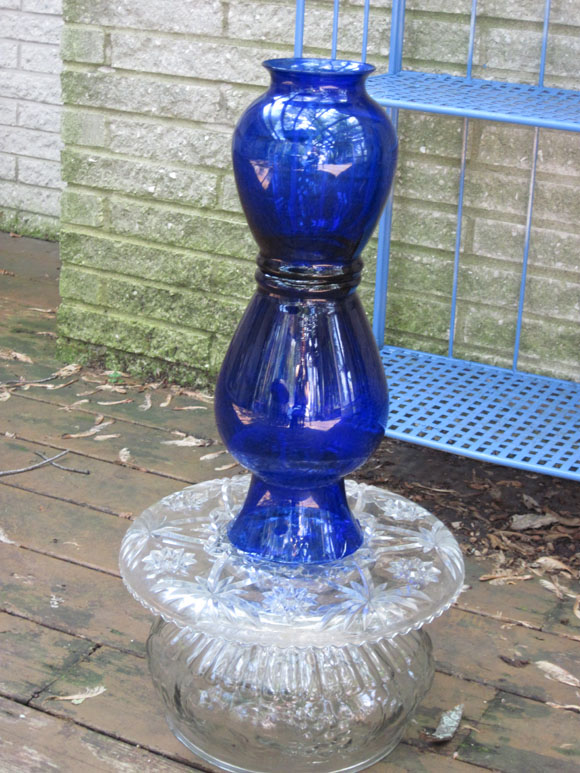 In the meantime, I'm going to work on the top. I saw someone put a vase inside another vase on a similar sculpture, and I wanted to test it out with that light insulator. I put it inside a vase and glued the vase to a plate. I'm going to put this whole thing, along with another vase, on top of the other one so the glass goes from blue to teal.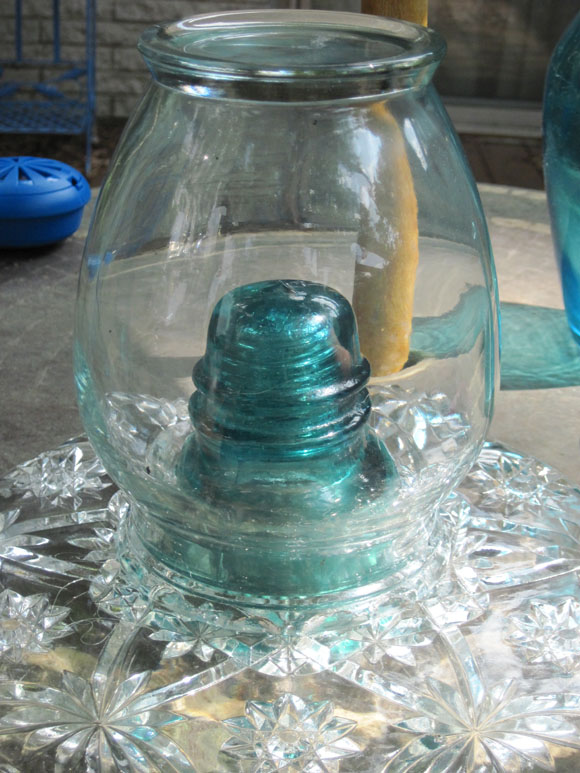 It's humid and hot today – probably not the best day to do this. So it will take some time to set. I'll check back in the next day or two when it's finished to give you a final look.
UPDATE: Here's the finished product.
Want more projects like this? You can find them in my book, Glass Sculptures: How to Make Beautiful Sculptures for the Garden Using Vases, Bowls, and Other Glass Pieces.