Since I'm still waiting on the nail gun I need to finish up my chair project, I thought I'd share a different craft project with you instead. This one is a fun one and can be customized easily for a gift idea. I made these for my father-in-law for Father's Day, and included a variety of pictures from when the kids were little, our wedding, various events, etc.
Then, I made some for our house. The joke here is that our dog eats paper coasters. We bought a bunch of special Packer coasters a while back, and as soon as we'd turn our back she'd grab one and chow through it. I bought a little box to hold the coasters in, but she went for that too. She loves her some cardboard! So since she eats coasters, I thought I would make a bunch with her picture on it. LOL! Of course, she can't (and won't) eat these, because they are made of tile. As soon as I put them on the table she just sniffed like, hmm, not cardboard? Well forget it.
They have worked out well and repelled water nicely. So I thought I would share.
First, get yourself some plain white tiles, just like the kind you would use in a bathroom. I paid 11 cents each for these at our local hardware store. Then, I printed out photos that were 4×4 inches on my printer. I used a regular color printer for this.  For some of the coasters, I added some of our dog's nicknames. You could put sayings or quotes or whatever on them if you wish, or just have the picture alone. For my father-in-law's bunch of coasters, I just put the pictures on there, but for these doggie coasters, I wanted to add some of the many names we call our dog.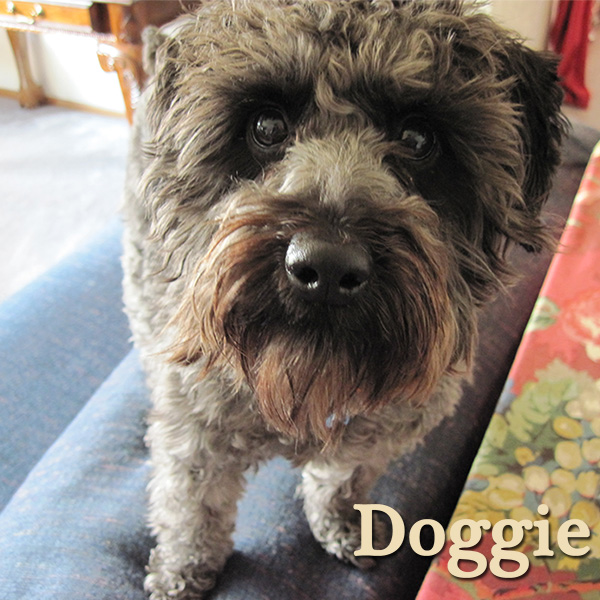 Then, I put a coat down in order to glue the picture, and another coat on top of it. When that coat was dry, I put another coat on it. When you first put the picture down, make sure all the seams and air bubbles are out of it. Take your fingers and smooth it out before it's dry! (It's a little messy, but washes off your fingers easily.)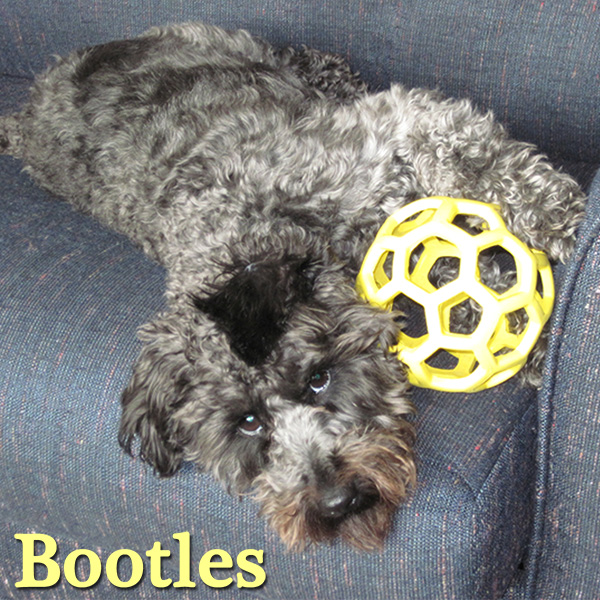 When both coats of Mod Podge were dry, I sprayed an outdoor, water-based polyurethane on, let it dry, and put one more coat on.
Then, I used a light coat of Mod Podge to adhere a piece of felt to the back of the coaster. A light coat is important here, because if you put too much on, it will soak through the felt and your coaster will have a sticky spot on the bottom. I even let the coasters dry upside down, with the felt on top. Let it dry overnight.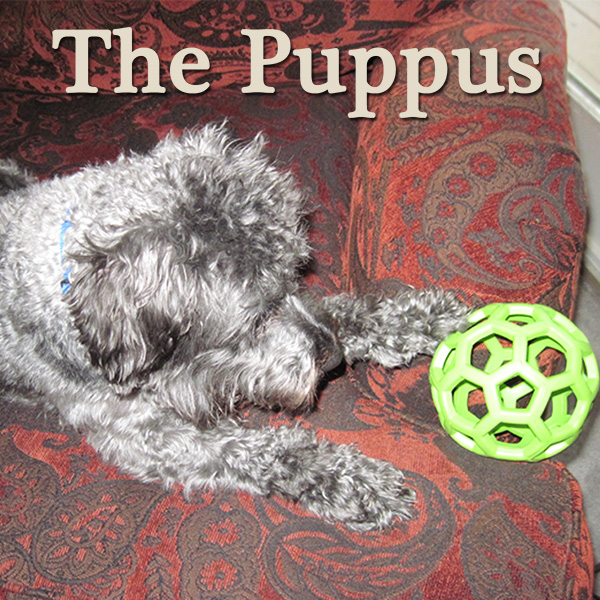 After the felt is dry,cut around the coaster. The reason I did it this way is so I could ensure that the coaster was covered on the back. If you have a spot where the felt is short, it will scratch your table. By doing it this way, you'll be able to see on the front where you need that felt. I just cut around it with a plain scissors, and it worked out fine.
And viola! The coaster is done! This have been a big conversation piece in our house.