It's a small mention, but I wanted to let you know that I'm in the July issue of Real Simple Magazine. They asked readers to send in their favorite vacation destination, and of course I said mine was the time I went to Paris on my honeymoon. That trip still stands out for me, for so many reasons.
Obviously, it was my honeymoon, so that made it memorable! The other thing was, we had this lovely bellman who, in his French accent, called me "Mrs." every time he saw me. "Bonjour, Mrs!" "Good morning, Mrs!"
It was so cute. And since we left right after our wedding, I hadn't heard much of the "Mrs." word yet. So that made it even more special.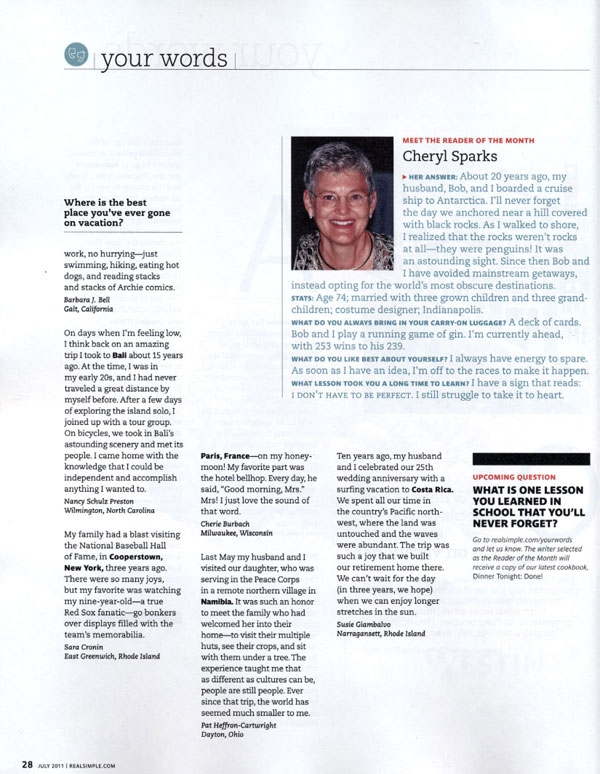 It was also my first time in Paris, and I was thrilled to finally see the Eiffel Tower, the museums, cafes… and everything else. It was such a great trip.