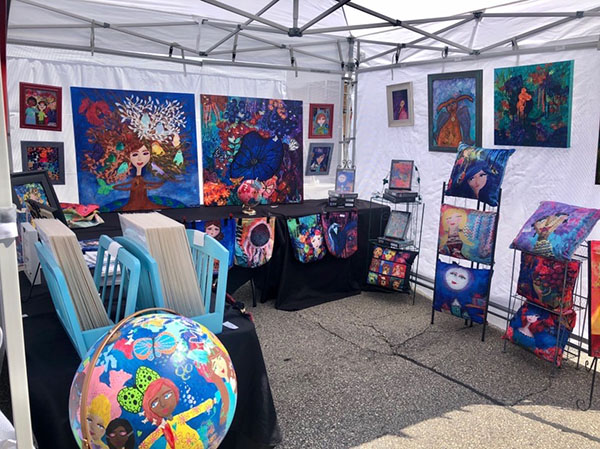 Following are shows I'm planning on attending. (Please note: all events are subject to change based on weather and life. Also, due to Covid-19 precautions, some shows have had to cancel, often very close to the show date. Please check my listings close to the show dates in case any unforeseen changes or cancelations have occurred.)
Want to get a glimpse of my original art up close? Check out the current exhibits I'm in.
To keep up on all my events, be sure to sign up for my newsletter:
2023
MadeTV Live Workshop – Festive Forest Garland
Friday, December 15th
Art in the Burg – Cedarburg High School
Saturday, March 16, 2024
Be sure to visit some of the shops and galleries that carry my work. Here's just a few.