Want to view my work in an exhibit or meet me at my craft booth? Here are some of the places you can find me.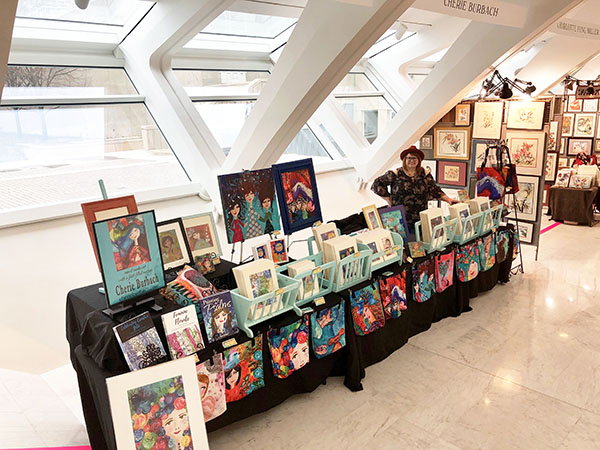 Please note: all events are subject to change based on weather and life.

LIVE PRINT SALE (JUNE 8th)
Live print sale on Facebook
6:30-7 pm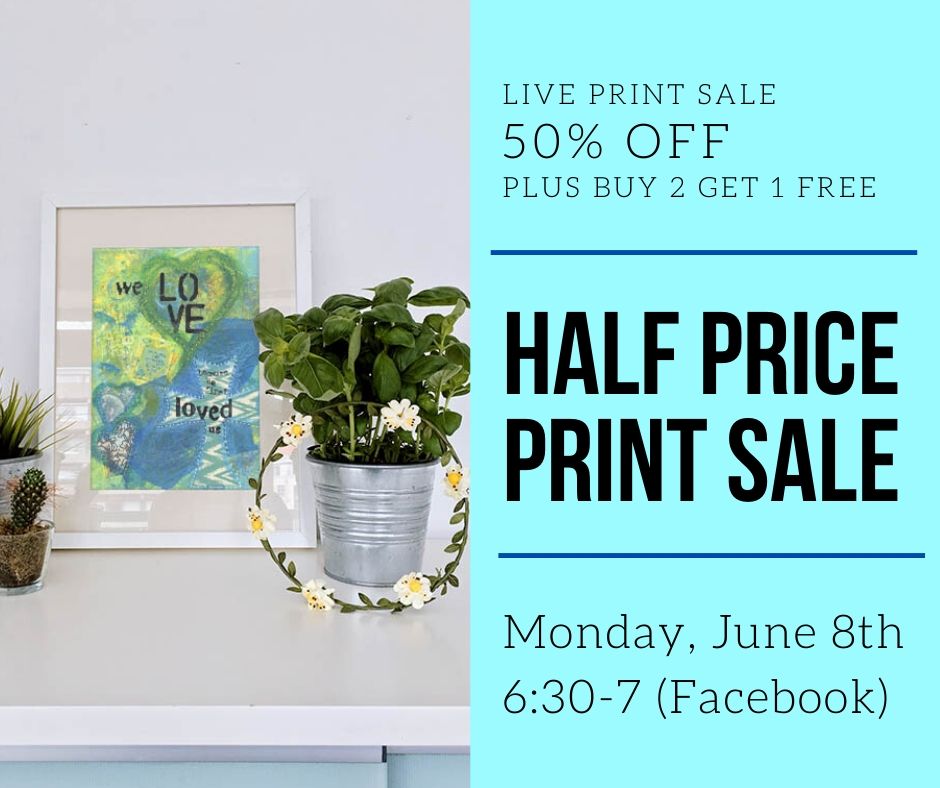 Alive in the Arts (June 5, 2020 – August 2020)
Plymouth Arts Center
520 East Mill Street, Plymouth, WI
My painting "She Stood Tall" was selected in this juried exhibition.

League of Milwaukee Artists (May 2020-June 2020)
My paintings "Earth Mother" and "Story Time" were selected.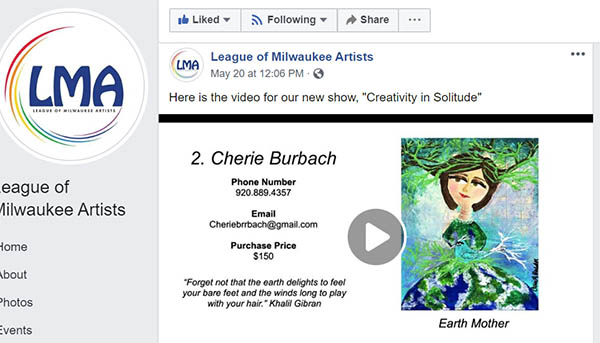 Also, be sure to visit some of the shops and galleries that carry my work. Here's just a few.