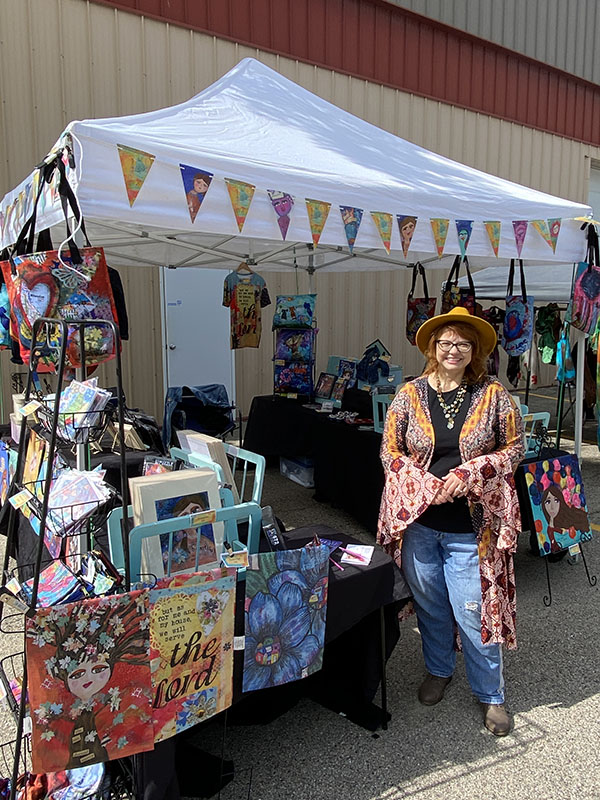 Following are shows I'm planning on attending. (Please note: all events are subject to change based on weather and life.)
Want to get a glimpse of my original art up close? Check out the current exhibits I'm in.
To keep up on all my events, be sure to sign up for my newsletter:
Fall Bayshore Art and Artisan Fair (Bayshore Mall, Glendale)
Saturday, September 25th and Sunday, September 26th
Libby Montana Outdoor Art Show (Mequon)
Saturday, October 9th
St. John Lutheran Church & School Holiday Craft Fair (Plymouth)
Saturday, November 6, 2021
Christmas in the Grove (Elm Grove)
Friday, November 12th and Saturday, November 13th
Brookfield East Craft Fair (Brookfield)
Sunday, November 14, 2021
American Club Holiday Market (Kohler)
Friday – Sunday, November 19-21, 2021
Blind Horse Christmas Market (Kohler)
Saturday, December 4, 2021

Be sure to visit some of the shops and galleries that carry my work. Here's just a few.