Cherie Burbach is available for freelance writing, voiceover, art licensing and other art-related projects.
She also works with retailers who carry her art products. If you're a shop or gallery, check out Cherie's wholesale page or contact her for more info.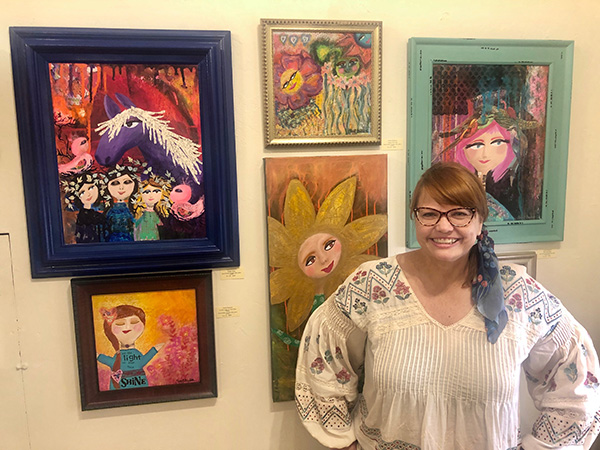 She has written for a variety of clients, including NBC/Universal, Match.com, Christianity Today, About.com, Philips Lifeline, and more. Her specialties are lifestyle and relationships articles, but she's written thousands of articles in a variety of subjects ranging from health to small business.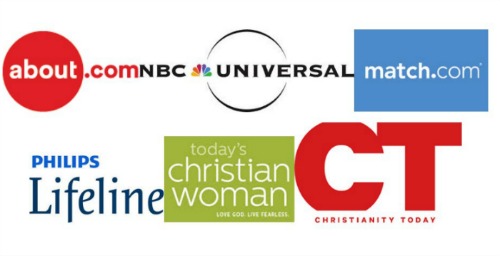 Cherie actively promotes the clients she works for as well as her own blogs. She has experience using Photoshop, WordPress, Moveable Type, Drupal, Skyword, and Typepad. If you'd like to hire Cherie to write for you, please fill out the contact form.
Sample Articles:
Friendship:
Writing:
Dating and Relationships:
Here are some testimonials from former clients and editors who have worked with Cherie:
"When I was in need of a writer who could address the dating and relationship concerns of those in the 50-plus demographic, I turned to Cherie. What a great hire she turned out to be! Her work was cutting edge, informative, entertaining, and anticipated the concerns of her audience in ways I couldn't. I would recommend Cherie without hesitation."
~ Ken Baron, Former Editorial Director at NBC Universal
_____________________________________________________________
"Cherie delivers results. She understands people and gives excellent advice. That's what makes her such an amazing writer. She is always ready to solve a problem, and share the solution through her writing. I highly recommend Cherie and her services to others. She has the passion, the vision, and the persistence to succeed. Her dedication to the pursuit of excellence would make working with Cherie again, a real honor.
Cherie possesses strong professional and admirable personal qualities. She is a great motivator who shares generously her writing knowledge and experience with new writers and seasoned colleagues alike. She is an accomplished writer, a published author, poet and blogger. Her pleasant manner and cheerful disposition endear her to colleagues."
~ Gayla Baer, Online Community and Content Management for ProBlogger
_____________________________________________________________
"It's a pleasure to recommend Cherie Burbach, a well-esteemed associate and friend."
~Tel Asiado, Freelance Writer
_____________________________________________________________
"I am pleased to recommend writer Cherie Burbach as a professional whose talent becomes obvious as her various works are read. A well respected colleague, Cherie is not only available as a mentor, but has a history of professionalism, creativity and leadership. No matter what the topic, Cherie's work is well researched, presented and interesting."
~ Patrice Campbell, Freelance Writer
_____________________________________________________________
"I have had the pleasure of getting to know Cherie and her work initially through her writing as a feature writer at Suite 101; however, Cherie's writing talents expand far beyond this. She uses her personal life experiences & passions to write in topic areas such as health, dating and sports, in addition to fiction writing too. You can learn a lot about writing (and life) by following Cherie's example!"
~ Sharon Falsetto, Freelance Writer and Aromatherapy Expert
_____________________________________________________________
"Cherie Burbach has the amazing ability to write in a wide variety of genres – both fiction and nonfiction. She is dedicated, self-motivated, and disciplined to work until she finishes each job. Her outgoing and caring personality further enhances her ability to empathize with readers and clients."
~ Debby Mayne, Author, Freelance Writer
_____________________________________________________________
"I've had the pleasure of seeing Cherie's writing on several sites, as well as working at the same blog network with her. Cherie's writing skills are wonderful; her posts are not only easy to understand but are also enjoyable to read."
~Thursday Bram, Blogger – OneVoteMatters.com, b5media
_____________________________________________________________
"Cherie's work is well-researched and authoritative, while maintaining an engaging writing style that speaks to the reader."
~Angie Rayfield, Feature Writer, Suite101.com
_____________________________________________________________
"Cherie joined b5media at a time when we were making some major transitions and I wasn't sure if she would leave during the confusions (as some others did). Instead, she showed incredible patience and professionalism. In fact, her positive attitude led me to recommend her to the other Channel Editors so that she could get more work. She is a very quick learner, she is fun and easy to work with and is extremely versatile. I believe that she would be real asset on any team."
~Jeanne Croteau, Former Channel Editor, b5media