Looking for a great gift for that geeky kid in your life? How about a monster scarf? I made these last year and have a few left over. They're great for kids but a couple of my more geeky friends also requested them, so I suppose you could get them for that hard to buy for friend as well. And if you purchase this week, you'll get 25% off. (Use code CYBERMONDAY from now through December 8th.) All scarves are made with worsted weight yarn and plastic eyes that stay on even after you wash them. (Use gentle cycle and put in a dryer bag or pillow case to help protect the edges in the dryer. Or, you can always air dry by placing them out on a towel.)
Cthulhu Monster Scarf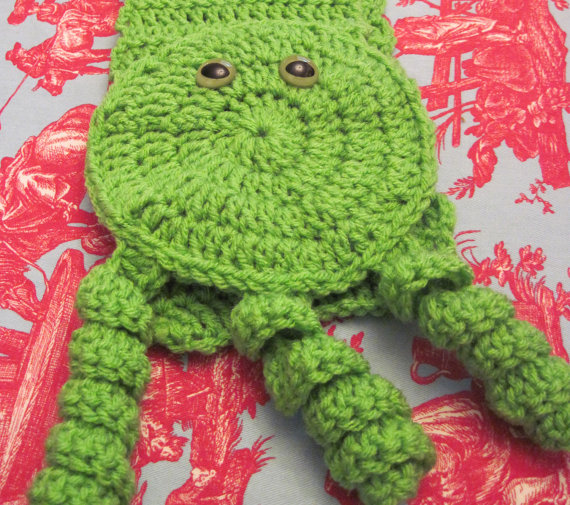 This is the original scarf I created for all those fans of H.P. Lovecraft. Available here.
Red Monster Scarf
You like red? I think this scarf looks so cool as a red fireworm. Available here.
Camouflage Scarf
You probably know someone who'd like a camo scarf, right? Available here.
Purple Monster Scarf
A really enjoyed making this purple scarf. It's one of my favorites. Available here.
Teal Blue Green Scarf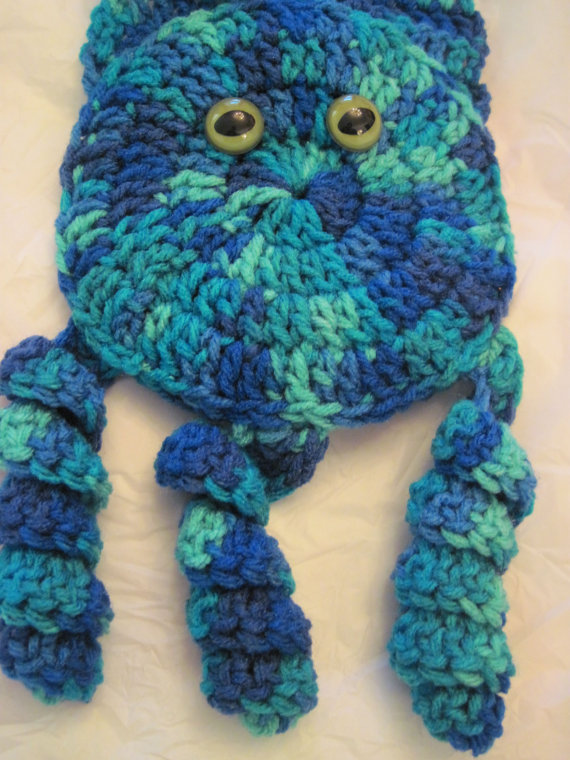 Another favorite, mainly because I love these colors. Available here.
Pink Monster Scarf
Whenever I make something, I get a request for something in pink. I didn't love pink as a kid but I know a lot of little girls and young women that do. So here ya go.
Multi-Colored Scarf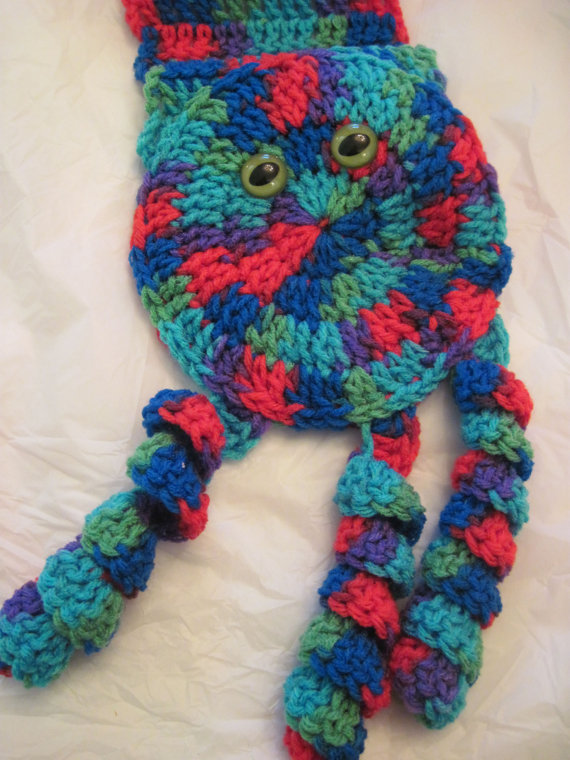 Not sure which colors your recipient would like? This is the scarf for you then.
Neon Monster Scarf
How about some neon colors? Available here.