Worldwide Sisterhood (Art Globe)
$375.00
An original globe painting that celebrates the sisterhood of women all around the world. A variety of girls hold hands all around the globe, as butterflies and flowers surround them with beauty and nature.
The globe has a metal and wood base painted teal.
38″H x 18″W x 16″D
In stock
Description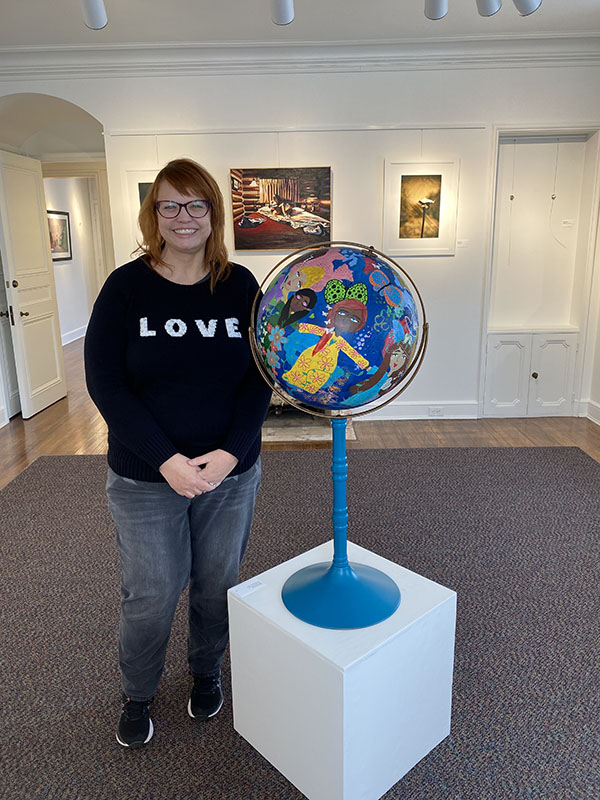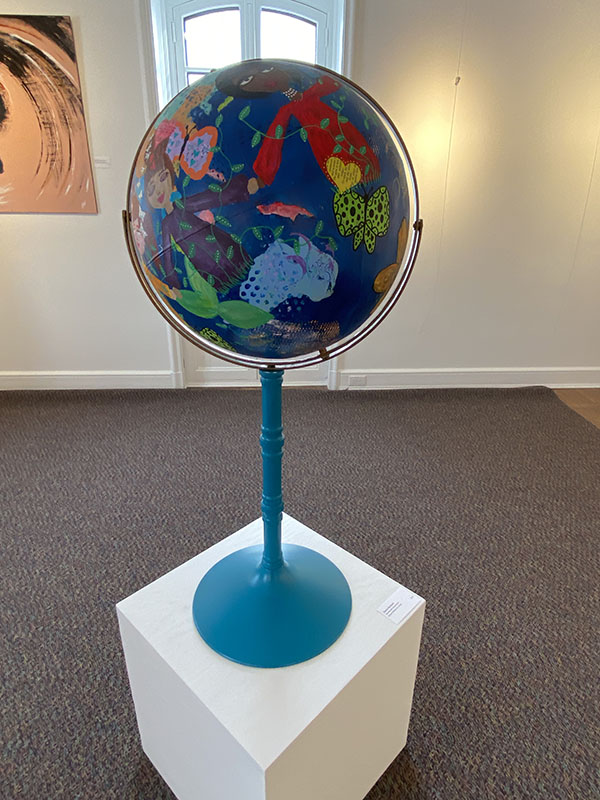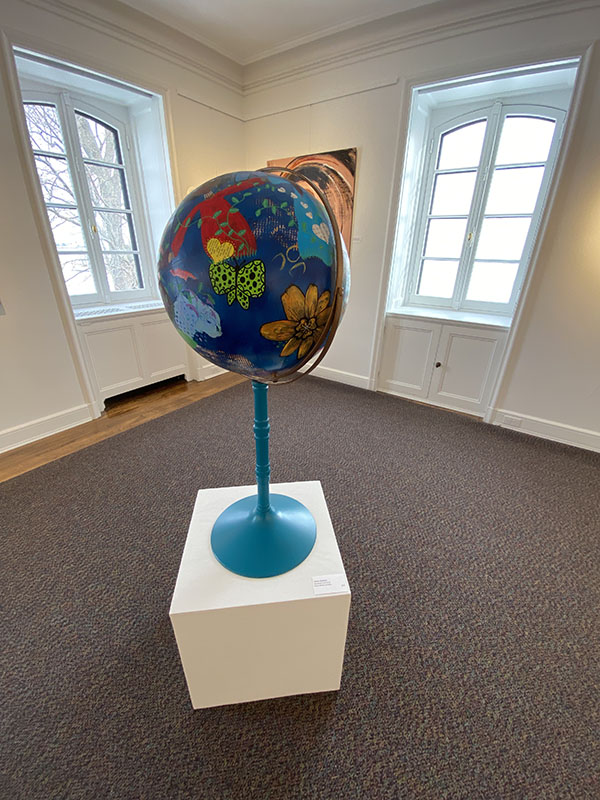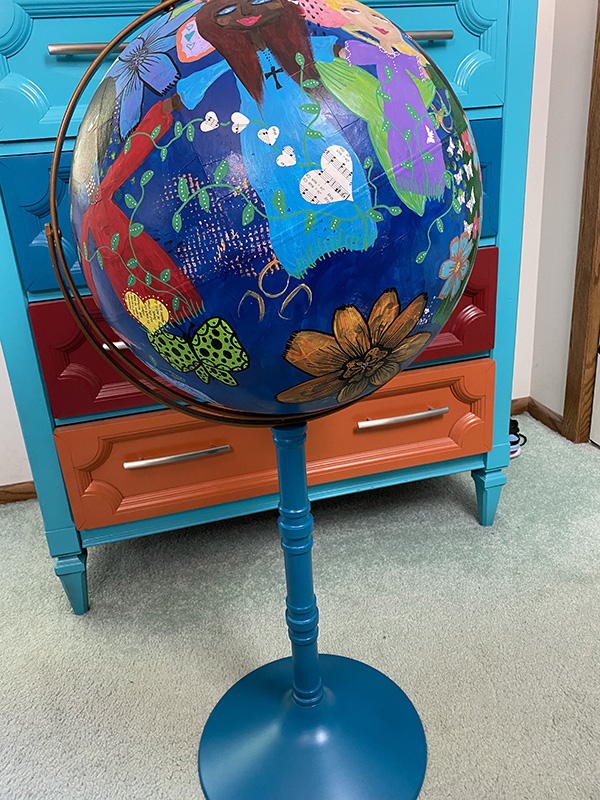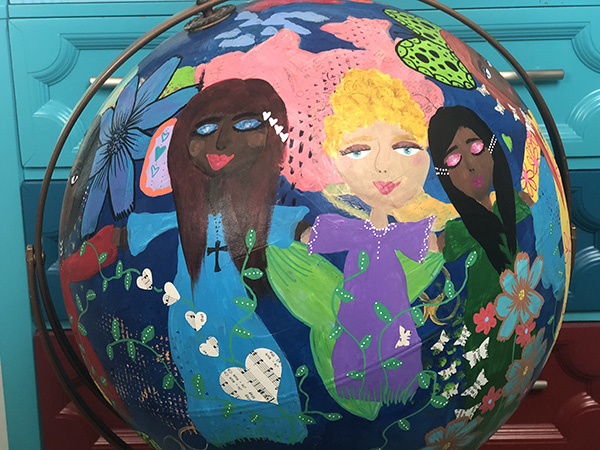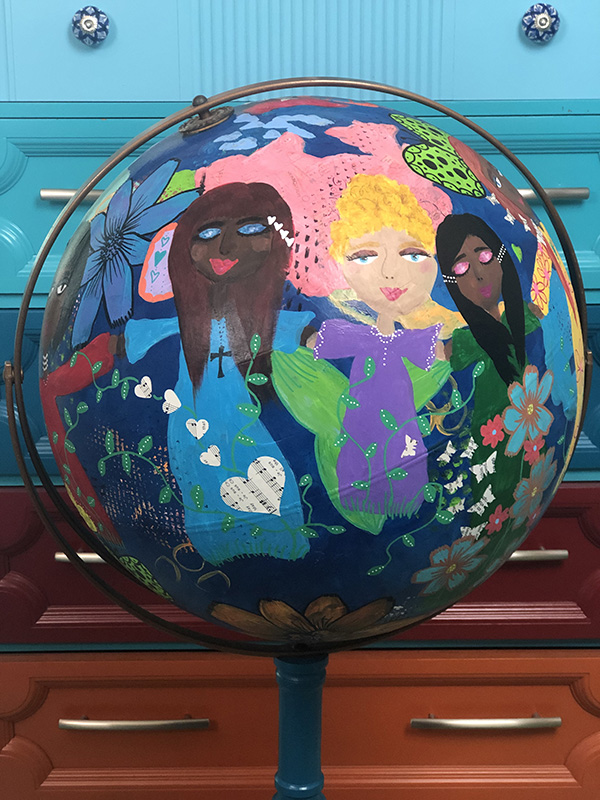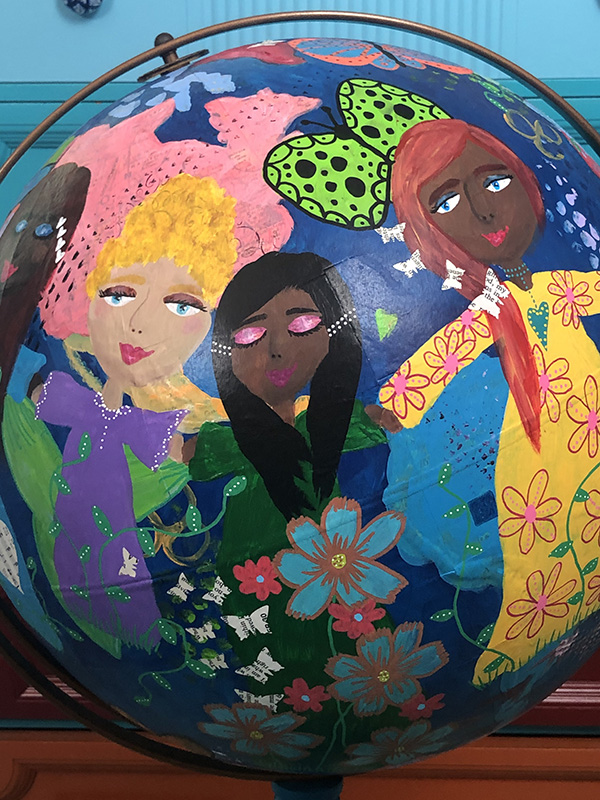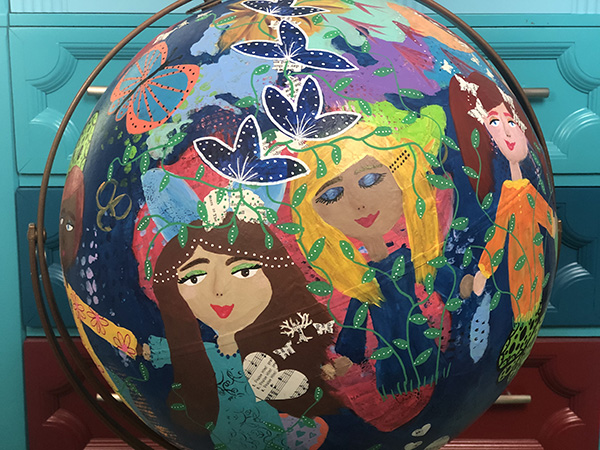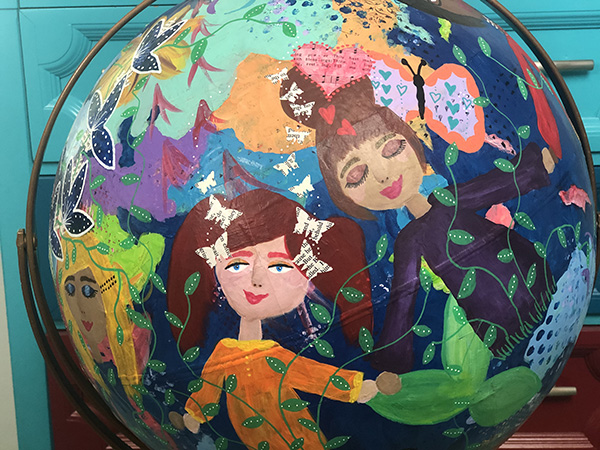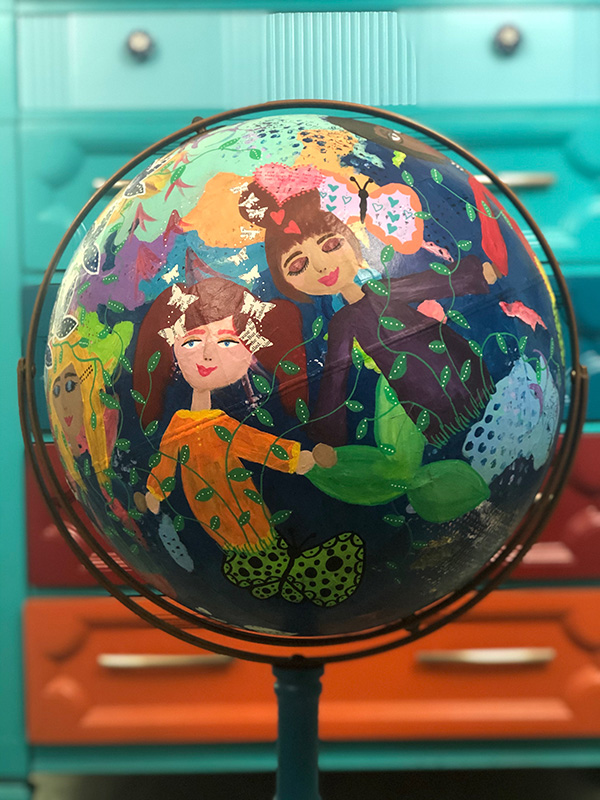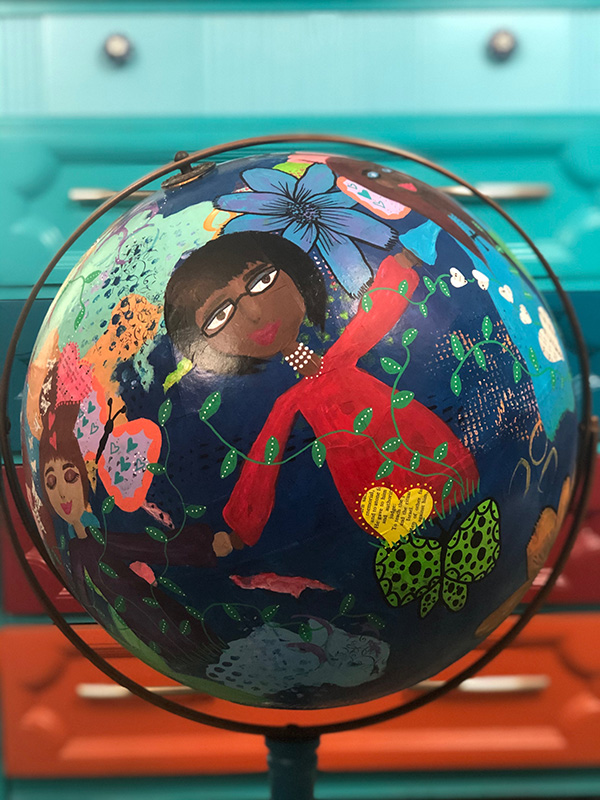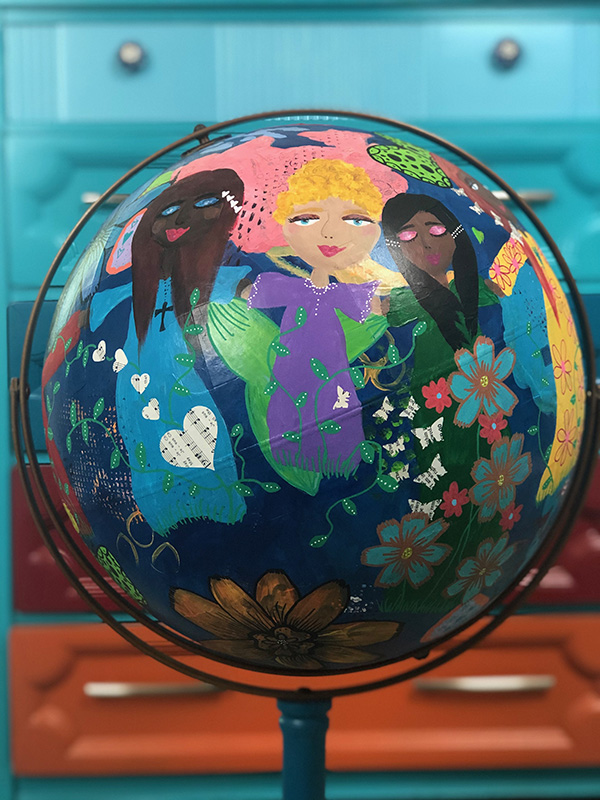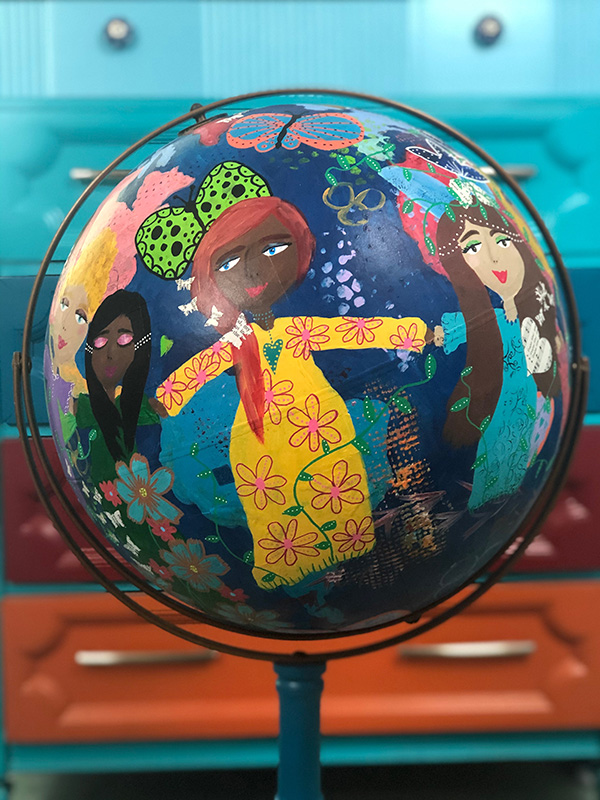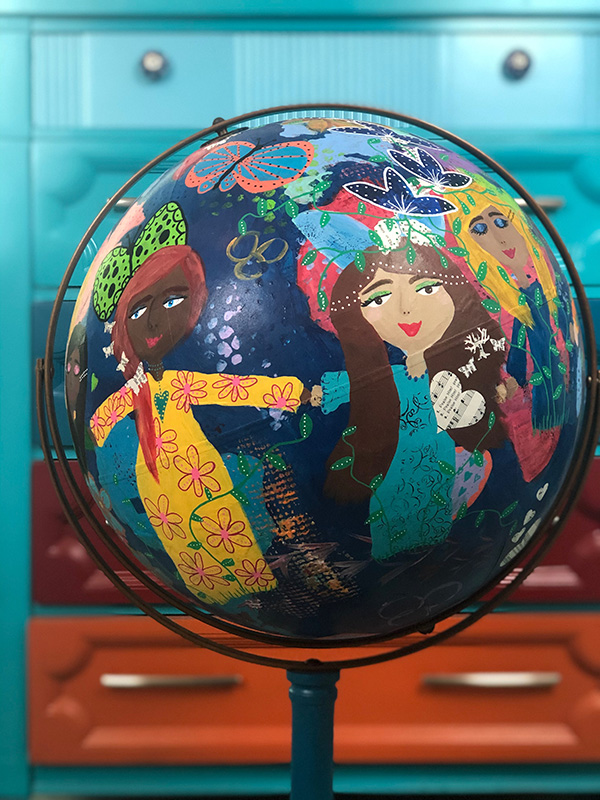 Worldwide Sisterhood from Cherie Burbach on Vimeo.