Description
In Word of the Year Mixed Media Painting, I share a variety of art techniques that will help you celebrate a specific word or mantra. Many people choose a word of the year so they can improve their lives, and when you combine that intention with painting you not only get the meditative benefits of art but you also have creative pieces you can place in your home or office.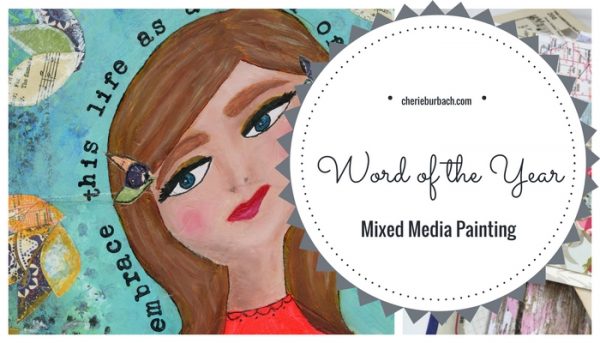 Included in Word of the Year Mixed Media Painting:
By the end of this self-paced ecourse, you'll have six beautiful paintings to help remind you of your word of the year, or any word you want to focus more attention on. Each lesson uses a different medium and technique to create visual inspiration specifically for you and what you'd like to accomplish in your life. We'll explore acrylics, gelatos, oil sticks, paint pens, and a variety of ephemera to create paintings that are personal to you and life.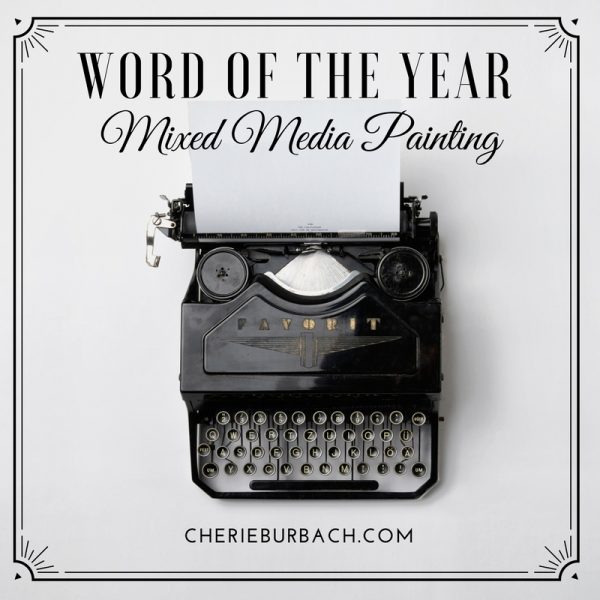 Videos Cover:
Using your word of the year in subtle and prominent ways in your art
Building backgrounds with layers of paint, paper, lace, and ribbon
Creating portraits with oil pastels, oil stick paint, acrylics, gelatos, and Pitt pens
Tips on developing your style and painting things that are personal to you.
In each video you'll see how I create paintings, the techniques I use, and how I work through each stage. I'll show you which supplies I use and why I choose them, how to determine balance in a painting, and how to create pictures that have personal meaning.
Course Includes:
Explanation on the supplies used and how they work in mixed media paintings.
Six (6) painting projects that offer a variety of ways to think about and incorporate your word of the year.
Videos you can watch on your computer or mobile device.
Written content to help encourage you and stay on track.
Detailed supplies list so you can see what I use on each project.
We'll use a variety of supplies and techniques, but don't feel you need to use them all. Pick and choose which ones you'd like to try first and go from there. All levels of painters welcome! This is about the benefit art brings into our lives as much as it is about the words we focus on every day.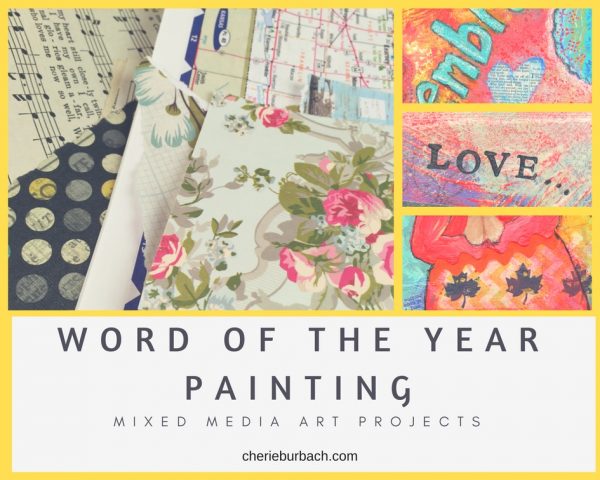 About Word of the Year Mixed Media Painting
This class is a self-paced video and online ecourse that allows you to explore a variety of mixed media art techniques centered on a word you choose to focus on. Sometimes the word may be the focus of the painting while at other times it will subtly influence it. A list of supplies and explanation on the process are included along with a video that explains each step in the process from beginning to end.