Thank You For Your Service (Art Print)
$24.95 – $29.95
Thank you, to all the veterans! Your service is valued and appreciated. This print expresses thanks to all those who fought. The flag flies proudly next to the words "thank you for your service" with the word "brave" floating below. The home and tree represent our life here while those in the military fight for our freedom.
I made this print using acrylics, oils and other ephemera.
Two sizes available. The 5×7 inch print fits a standard 8×10 inch frame, and the 8×10 inch print fits a standard 11×14 inch frame. (Frames are not included). The prints are made using archival inks + paper. Each print will arrive signed, titled, and securely packaged and will also include with a certificate of authenticity.
Description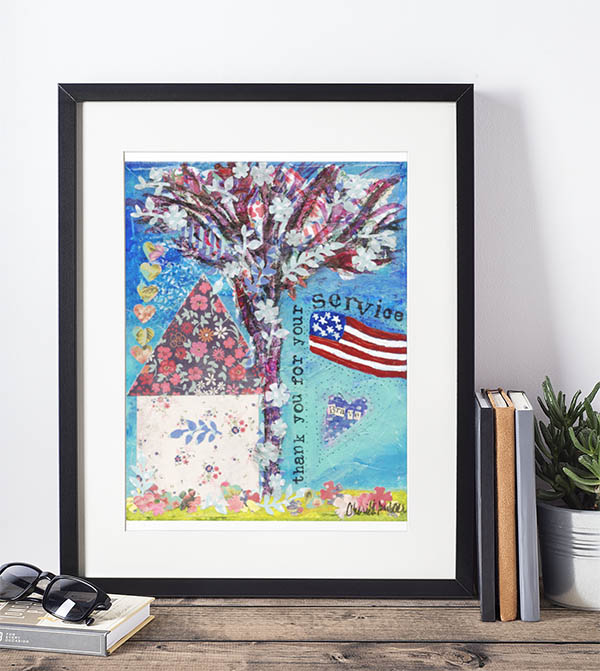 Mockup is for illustration purposes only. Print comes with off-white matting and fits a standard size frame.