Description
About Joy to the World – A Mixed Media Christmas Painting Project
This is a complete video project with instructions and a supply list that will show you how to create a mixed media art piece inspired by Psalm 98, "Sing to the Lord a new song, for he has done marvelous things."
This video project:
Will show you step-by-step how to create this painting in video format. You can watch the video as many times as you'd like.
Demonstrates the supplies required for this project.
Offers a fun mixed media project you can do in the privacy of your home, at a schedule and pace that works for you.
Does not require artistic skills or knowledge.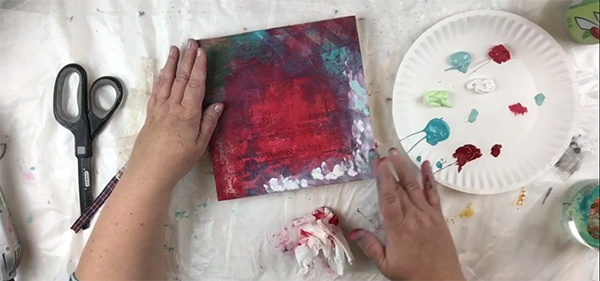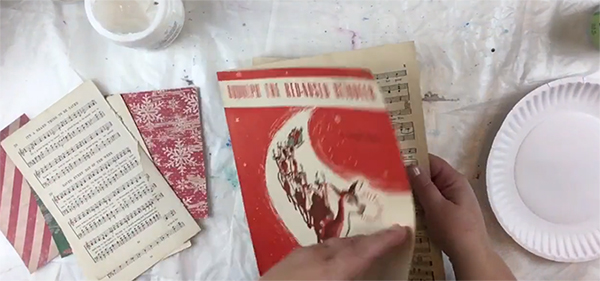 This is a standalone video project that was originally part of the weekly subscription course "Painting the Psalms." This project was inspired by Psalm 98:1 and these lines:
"Sing to the Lord a new song, for he has done marvelous things"
Christmas is a time of joy, truly… and yet, some of us don't always feel so joyful. We're thinking about gifts and baking and the stress of it all steals some of the joy on what this holiday is all about. What's more, we don't often take time for ourselves this time of year.
This painting project solves all of those problems. It offers a space to do something fun just for yourself, on your own time and schedule. It's a project that is short enough for you to complete in about a day but long enough that it will help you destress and relax from these busy days we're in.
It's also a great project to make and give to someone special. It combines the beauty of the Psalms with a special song verse and mixed media techniques. The best news? You don't have to be an artist to complete this project. The step-by-step video helps break it down for you, so people of any skill level are invited to create along with me.