Cherie Burbach has been an artist and writer all her life. Words and images have always been linked for her when it comes to expression and creativity.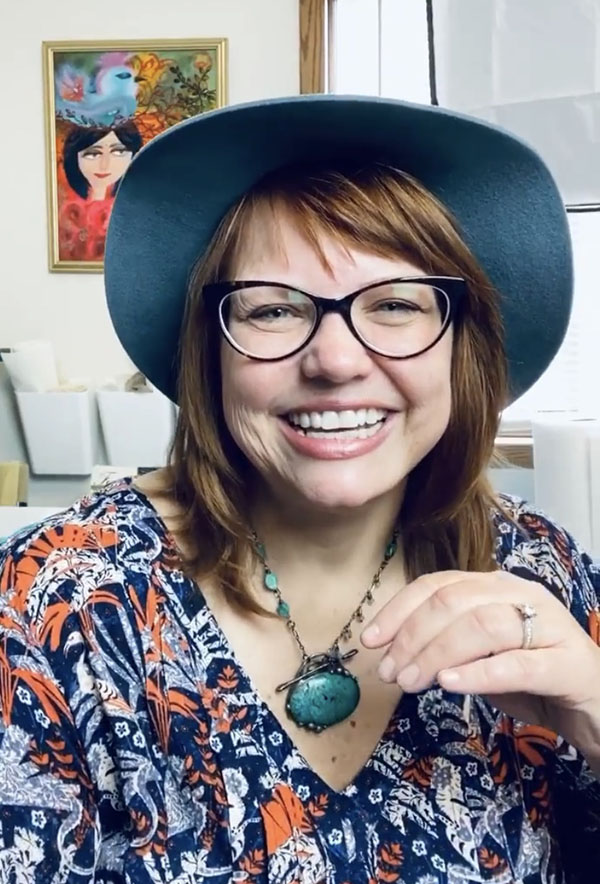 I've painted ever since I was a young child. Art was a safe place for me and a way to work through a turbulent childhood. Growing up in an alcoholic household made things unsteady and frightening, but drawing and writing poetry was how I worked through anything that made me sad or scared. In my early years, the images I created were dark, a silent cry for help underneath layers of paint.
Cherie Burbach – Using Mixed Media Art to Celebrate Her Faith
My story could have remained a cautionary tale, but instead it became a story of redemption. God lifted me from the pain and shame in living with an abusive, alcoholic parent and showed me hope and truth. In sharing parts of my life with people, I hear many similar stories. While those sad years are long gone for me, I continue to talk about my rocky start in life because I want people to know there is a way out of it.
This desire to offer hope and encouragement is the intention behind my art. I am a self-taught artist, painting almost every day. It is a practice I started as a child and have continued through the present day. I also still write and publish poetry. I feel these two are linked for me. Words and images are closely tied in telling a story of faith and confidence about the future.
Over the years, my painting has evolved from oils to acrylics to now, a collection of paints, inks, pastels, added with things like lace, music sheets, book pages, and other ephemera. I paint with bright colors and whimsical images to show the light of a world beyond this one, where there is only hope and possibility.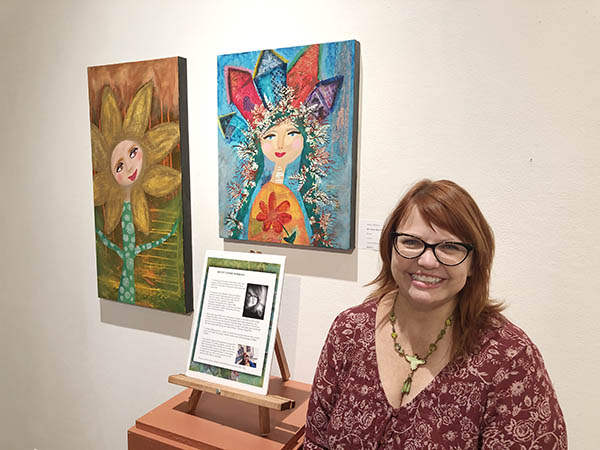 More About Cherie Burbach
I'm a full time artist and writer. I have several books and prints available, some ecourses, and original paintings.
Do you have a question you'd like to ask me about art? Feel free to contact me and let me know. Your question could appear in a future blog post or video.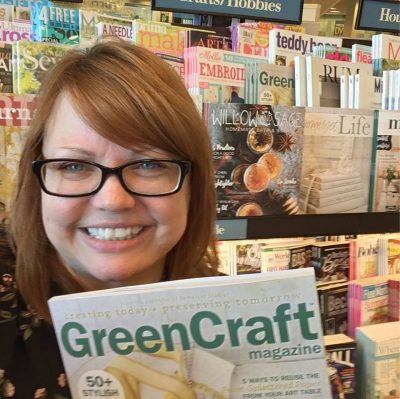 Cherie Burbach's Approach to Art and Painting
I've played with different tools and subject matter, but the basic approach has always been the same. I like to paint with vibrant colors that offer a positive, hopeful message. Sometimes this is done with whimsical animals, girls, or flowers and other times it combines words and poetry. For me, art is all about emotion.
A few years ago I fell in love with mixed media. I was able to add words, collage elements, and a variety of mediums that made painting a new journey, one that was about uncovering the image I wanted to convey as much as it was creating it. Adding layers of paper and paint and words felt like the bridge between my art and writing I'd always longed for.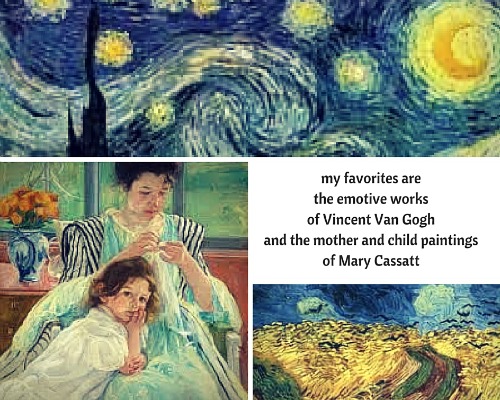 I've been influenced by a variety of artists, but my favorites are the emotive works of Vincent Van Gogh and the mother and child paintings of Mary Cassatt.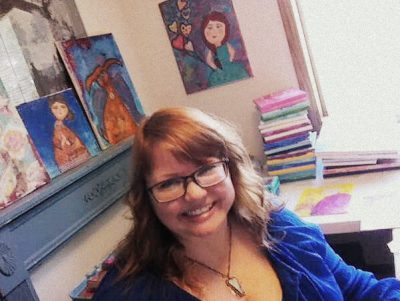 I use special papers and ephemera along with acrylic paints, oil sticks, pastels, and ink. Very often words combine with the art in some way, either from Bible verses, a thought or emotion, or lines from my original poetry. I encourage people to get up close to my art and see the small details that are included.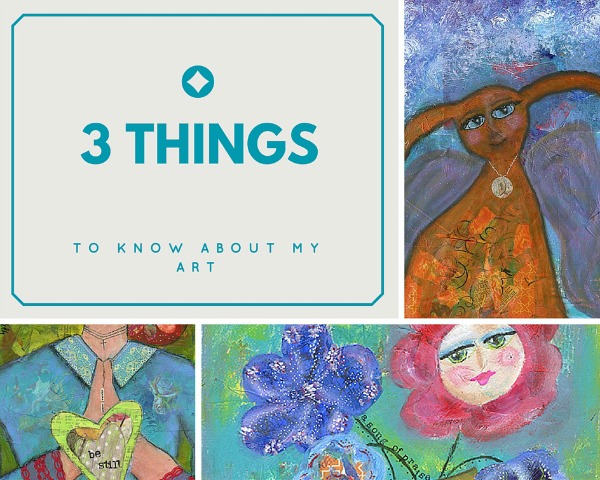 3 Things I'd Like You to Know About My Art
Perhaps the best way to interpret my art is to go to the people who have seen it, purchased it, and enjoyed it.
It Has a Positive Feel and Message
We have enough negativity in the world, and while we experience ups and downs, I believe art should inspire us in some way.
"This is no simple collection of images. It's art with a message." ~Amazon Editorial Review
It Is Accessible
I believe art should be freeing and no one should tell you how to feel about it, so that's why I want my art to be accessible, something enjoyable and comforting.
"In reading through Art and Faith, I felt like I was having a conversation over a cup of coffee with Cherie." ~ Amazon Review
It Is Created With an Intention to Help You Find Meaning
People have told me that my book, [easyazon_link identifier="0997227400″ locale="US" nw="y" tag="wwwthediffere-20″]Art and Faith[/easyazon_link], was almost like a devotional for them. Each day they opened it and used the images and message to connect to their spirit and grow closer to God.
"Everything about this artistic book is inspiring, with the creative & delightful artwork, the uplifting & touching stories and beautiful & meaningful Bible verses… In its gorgeously designed pages I found much insight, comfort and beauty, that touched my soul!!" ~ Amazon Review
Cherie is also a poet and freelance writer. Find out more about her.