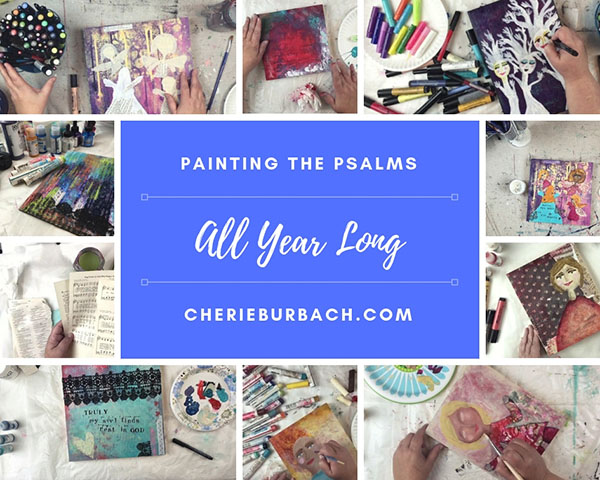 "Painting the Psalms All Year Long," is taught by artist Cherie Burbach.
Each Painting the Psalms ecourse consists of a mixed media painting project inspired by the Psalms and consists of a different technique and supply list. This collective ecourse offers all twelve of the listed Psalms for half off the regular price.
You can do one project a month or watch them whenever you feel like it. Use them as inspiration for your own projects, watch how the different supplies come together in each painting, and get inspired by the beauty of the Psalms.