Cherie Burbach has been a lifestyle and relationships expert for over a decade. She writes about dating, marriage, friendship, caregiving, and all the ins and outs of keeping relationships strong, among other subjects.

Prayer Warrior Journal
A journal to record your prayers. You can use this as a diary that helps you grow closer to God, as a reminder for all the times you tell someone you're going to pray for them, or as part of your gratitude practice. On each page, there is a "Grateful for" column and a "Hear my prayer" column.
There is space for recording your grateful moments on a regular basis. Gratitude and prayer go hand in hand, and prayers of thankfulness can help you when you are struggling with the hard issues that you are asking God to take from you in order to ease your burden.
You could use the "Hear my prayer" column for asking God for prayers or for reminding yourself to pray later. We often tell someone we will pray for them, and this space could be a place to record all those promises so you don't forget to do them later. Or, you could use this book as a prayer journal, where you record your thoughts and analyze the the day's events. This is your journal, and you should use it to improve your life in whatever way you prefer.

Art and Faith
In Art and Faith, Cherie Burbach shares original mixed-media paintings that contain a positive, faith-filled message. There are times when a Bible verse you've read many times suddenly becomes clearer to you with a meaning and message you haven't realized before. Many of the paintings in Art and Faith are inspired by a particular verse that stood out for a variety of reasons. Celebrate your faith with this collection of verses and art that represent hope and encourage belief.

Five Weeks to Form a New Friendship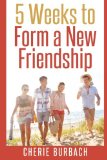 Some friendships form so quickly and easily it feels like no effort went into making the relationship stick. Others begin in fits and starts and then ultimately never get off the ground. Every friendship and set of friends is different. Despite this, there are certain things you can do to help build a solid friendship that will continue for many years to come.
The purpose of this book is to help you form a new friendship, from the meeting people stage to the point where you'll finally be able to call someone your friend. This book is filled with information to help you make a connection with someone new. You'll find out how to master small talk, how to find an activity that introduces you to more people, and finally, how to start a new friendship. Establishing friendships takes some time, but there is a way to speed up your odds of meeting new people, making an effort to find common ground, and creating a genuine connection with someone, and that's the focus of this book.

100 Simple Ways to Have More Friends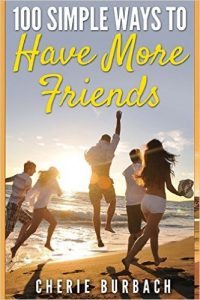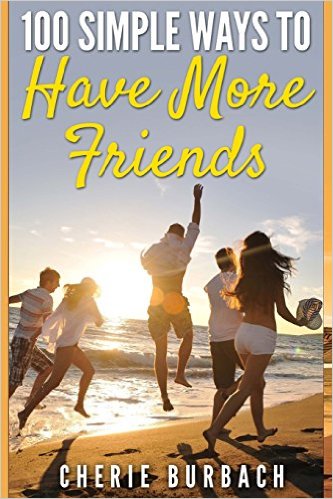 The more friends you have, the more you'll have the right people in your life to give you the support and connection you desire. Having more friends means you'll consistently connect with new people and also keep the good friends you already have. If your friendships don't seem to stick, you'll be making friends and losing them quickly. The key to having more friends is increasing the number of people you meet on a regular basis and holding on to the great pals you already have.
This book contains one hundred suggestions on how to make new friends and also strengthen the friendships you already have. The tips are varied, with suggestions on how to meet new people interspersed with ideas for nurturing your new and existing friendships.

Glass Sculptures: How to Make Beautiful Sculptures for the Garden Using Vases, Bowls, and Other Glass Pieces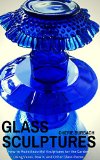 Would you like to create a glass sculpture for your garden using upcycled bowls and vases? Are you unsure about which type of glue works best for garden sculptures? Or maybe you're just looking for ideas on the different types of sculptures you can create.
Cherie Burbach shares her tips for creating beautiful glass sculptures, mushrooms, and animal figures for your garden. Step by step techniques with full color pictures will give you everything you need to create a garden sculpture you can enjoy for years to come.

How to (Really) Make Money Blogging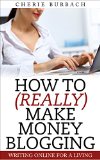 Want to make money from your own blogs? Or how about writing online for clients? You can (really) make money, full or part time, from blogging.
Cherie Burbach has been a full time blogger for a decade writing for sites like About.com, NBC/Universal, and Philips Lifeline. She shares her tips on how to:
• Find higher paying clients
• Create a more steady income
• Write blog posts quicker and more efficiently
• Stay current on trends and digital news
• Use social media effectively

Emotional Affairs: How to Stop, Prevent, and Move On from an Emotional Affair
Not all friendships are created equal. Sometimes a friendship crosses the line into an emotional affair. Inappropriate friendships hurt, and they can be every bit as damaging to a relationship as a sexual affair. Emotional affairs are very real and can be very harmful.
This book discusses:
• What exactly is an emotional affair?
• How can I prevent one from happening in my relationship?
• What should I do if I am in an emotional affair right now?
• How can my partner and I move on from an emotional affair?


Why should non-diabetics get informed? Because as much as we know about diabetes treatment today, the support from our family and friends still plays a part in how healthy we are. An understanding approach from someone who cares means everything to us. Your diabetic friend or relative counts on you to be the person in their life that "gets it" when no one else does. This book will tell you what you can do to help. Things like what you should (and shouldn't) say, what you should learn to truly be supportive, and even how you can help in the fight for a cure. 21 Simple Things You Can Do To Help Someone With Diabetes will point you in the right direction so you can truly support your diabetic friend.

Creative Day Planner
This is a perpetual day planner and journal specifically designed for creative people. You can start on any day or month. Each week you'll have a spot for notes, daily appointments, and "gifts, gratitude, and goals."
The best way to keep ahead of your dreams is to remember the big goals but break it down week by week into smaller chunks. This planner allows you to write down your progress, whether you're still in the thinking stage of things to the point where you're ready to take the next steps.
"Gifts" in this case refers to your creative talents. This planner provides space to acknowledge these each week, keeping them at the forefront instead of "when you have time." One week you might create something small, and the next week you might be thinking of all you want to make next. You'll have the room to write down your ideas and give yourself a pat on the back as well.
And let's not forget gratitude. You'll have a spot to jot down all the blessings you've noticed in the past week, both big and small. The planner provides lots of color and style to inspire you, with enough white space to jot down all your thoughts and notes and make it truly your own.

21 Ways to Promote Your Book on Twitter

Twitter is a fabulous marketing resource for authors today, but there are some negative perceptions about the medium in regards to how much time it takes and how affective it is. 21 Ways to Promote Your Book on Twitter provides ideas for book promotion, "best practices" that help reduce the time spent online, and resources that will help you create a Twitter approach that supports your brand.
Chapters include:
• Negative Perceptions You Shouldn't Buy Into
• Twitter Best Practices
• How Much Time Do You Have to Spend on Twitter
• Ideas for Book Promotion
• Twitter Takeaways
• Twitter Resources

Valentine's Day 101
In Valentine's Day 101, dating expert Cherie Burbach provides tips for romantic meals, date ideas, and things to give that will make your celebration special. She also includes tips on frugal gift and meal ideas, how to keep the feelings involved with Valentine's Day going all year, and what to do now to have a great celebration next year. The book includes:
Why Valentine's Day Matters (Just how important is February 14th?)
It's Still Just a Day! (How to keep it all in perspective)
Setting the Mood (What you need for the perfect Valentine's Day)
What to Do (Valentine's Day date ideas)
What to Eat (Creative ideas for your Valentine's Day meal)
What to Give (Gift ideas that are sure to please)
Make it Unique (Personalized gift ideas)
Romantic Music for Your Date (Tunes that set the right mood)
Love Quotes from Shakespeare (Impress your date with a few lines from the barb)
More Than a Gift (Kind gestures that say I Love You)
Romantic Movies (Flicks that remind you why it's great to be in love)
Make it Frugal (Have a meaningful yet inexpensive Valentine's Day)
Frugal Valentine's Date Ideas (Things to do that don't cost a lot of money)
Frugal Valentine's Day Gift Ideas (Things to give that won't break the bank)
Frugal Valentine's Day Meals (Cheap eats that still impress)
When You've Met the One (Saying I love you for the first time on Valentine's Day)
Make Every Day a Special One (How to celebrate Valentine's Day all year round)
If You're Single This February 14th (How to deal with the pressure of Valentine's Day)
Ideas for Meeting New People (Getting the relationship you want)
Preparing for Next Year (How to start now to have a special (but low-stress) Valentine's Day next year)


Internet Dating Is Not Like Ordering a Pizza
Have you become frustrated with Internet dating? If you've tried online dating and given up, or even if you thought the Internet wasn't right for you, this book will give you the courage to try again, this time armed with specific illustrations on what really works – from the profile through the dating stage. Don't waste another minute wondering why some people seem to have Internet dating success while you're still waiting for a response to your online ad. Through dozens of concrete examples, dating expert Cherie Burbach will show you how to write an eye-catching profile, search for, and meet the right person online.


Date Ideas for Every Season
Part of the problem with dating is trying to think of something to do. You meet this great guy or gal, and you want to impress them. You're so excited about going out that when it comes time to figure out what to do, you may be stumped by nervousness or being put on the spot.
Date Ideas for Every Season offers date ideas for each of the four seasons, as well as holidays and special occasions. There are date ideas for dog lovers, for Valentines' Day, and that all important first date in addition to Fall, Spring, Winter, and Summer date ideas.
In today's economy, it's also nice to have some frugal date ideas in mind. That's why you'll also find date ideas under $5. If you still haven't found what you're looking for, there is also a list of date ideas from A-Z and 101 date ideas.