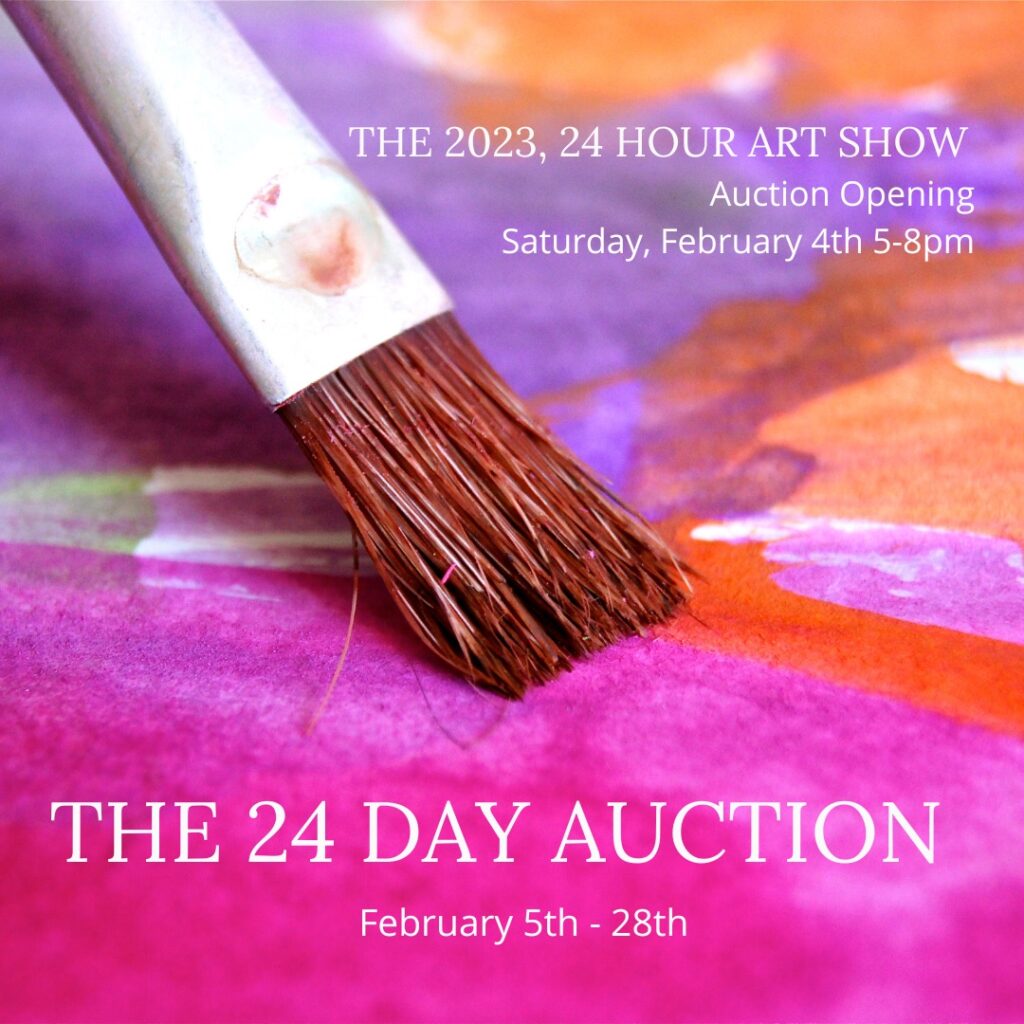 Last week I participated in the 24-Hour Show at the Arts Mill for the very first time. Just a single day to create a painting? I didn't know how that would happen. My process usually takes weeks, between drying and layers and… oh my, this was a challenge.
And it was a GOOD one. Ooooh, I enjoy a good challenge that stretches your creative muscles, don't you?
The paintings are all complete! The Auction Opening for the 24-Hour Show is this Saturday, February 4th. We'll have a reception at the Arts Mill in Grafton, WI, starting at 5:00 pm. Come on out! Grab a drink at the bar on the first floor on your way up and head to the 3rd floor gallery to see the paintings, meet the artists, and bid on a piece of art.