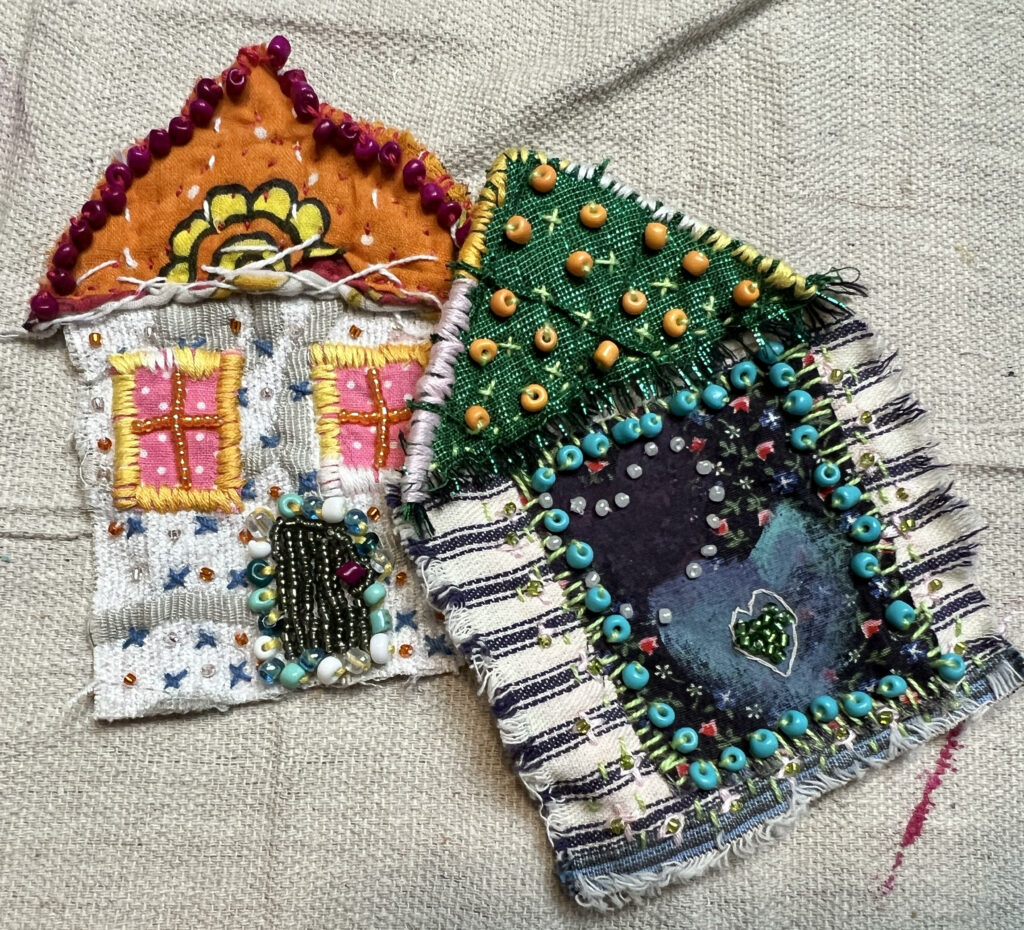 Latest WIP. I've been getting involved with stitching the last few months, especially slow stitched art pieces and journals. With these, I combine paint, beads, paper, fabric, and of course, lace. (A constant in my art pieces 🤪)
At night, I typically sketch in my art journal but lately I've been sketching out ideas with paint and ink on fabric and slow stitching tiny pieces that don't have an immediate use. They are like the collage pieces I do for paintings, but with 3D mixed media instead.
These little houses will have one more join them and become part of an art piece eventually.