For years and years I did a yearly wrap up here, which was a way for me to reflect and take note on highlights (and maybe, lowlights) from the previous year. I did several of these and then hit 2020 and I wrote a final wrap up post titled, "Good Riddance, 2020." It was a challenging year for a lot of reasons.
2021 ?
I notice now that I skipped 2021. As I remember it, 2021 was a pretty good year, but I don't see the point in writing about the particulars now. I could share an Art Vs. Artist graphic that might offer some highlights, tho.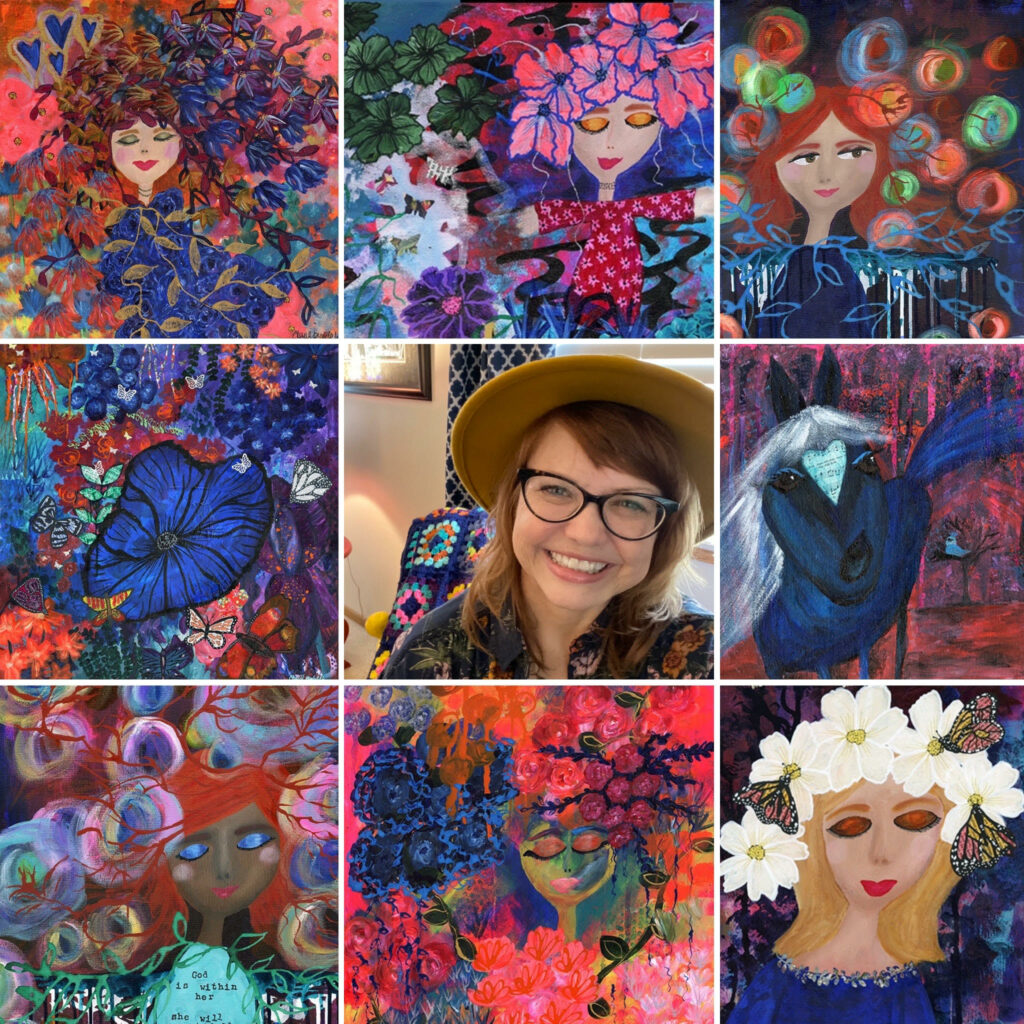 While I'm done with the yearly wrap ups as I once did them, I do have some stuffs I've gathered to commemorate 2022.
Top Nine
My #topnine for 2022. These are the top nine posts from the last year. For me, it's interesting to see this reflection of highlights from my work and life because I tend to do things and then just move on and not think about them again. Social media has been weird that way, it reminds me of events that I might have otherwise pushed to the back of my memory. The bottom center photo is of my ice block sculptures, which was such a fun project!
Experimenting
Flashback to when I created my "Bohemian Girl" painting. The photo on the left is how it started. It all begins with play, layers of paint, fingerprints, mark making, paper, and sometimes, lace. You can see the drips and finger marks on this one. Feeling the joy of creating is the best part of painting. 🎨
Gratefulness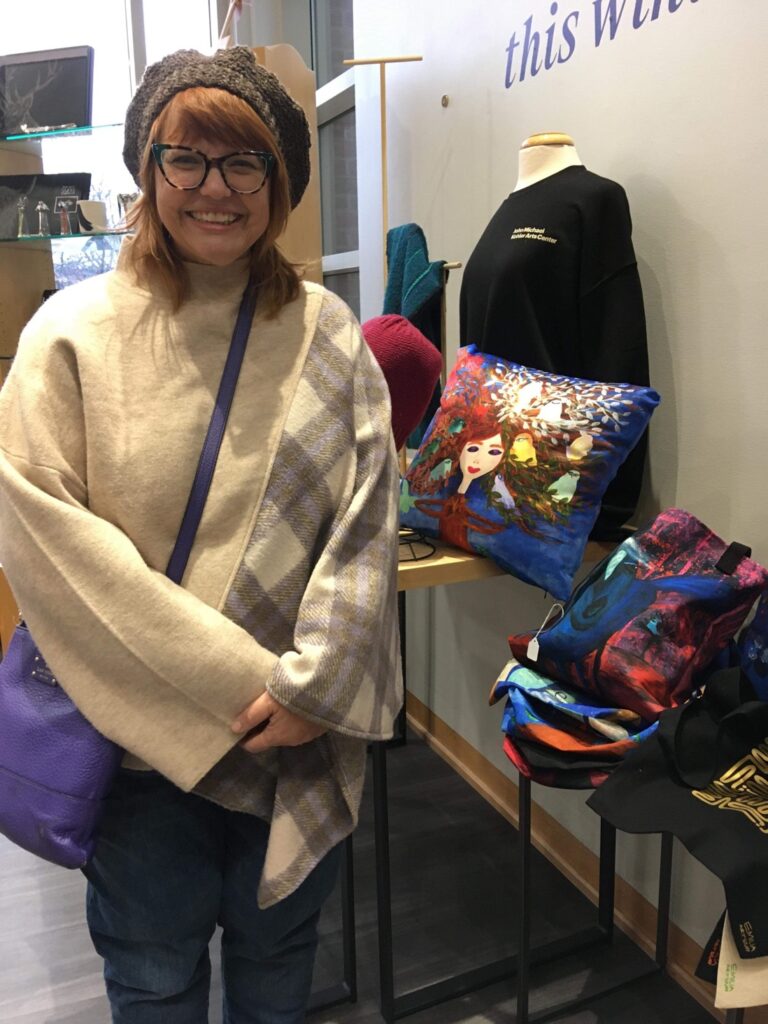 As I reflect back on the year I am grateful for the shops and galleries who carry my original paintings and artsy puzzles, pillows, and totes. We stopped into one of them while on break, the John Michael Kohler Arts Center in Sheboygan, WI. 🎨
Live Each Day as the Miracle It Is
"What would it be like if you lived each day, each breath, as a work of art in progress? Imagine that you are a Masterpiece unfolding every second of every day, a work of art taking form with every breath." ~Thomas Crum