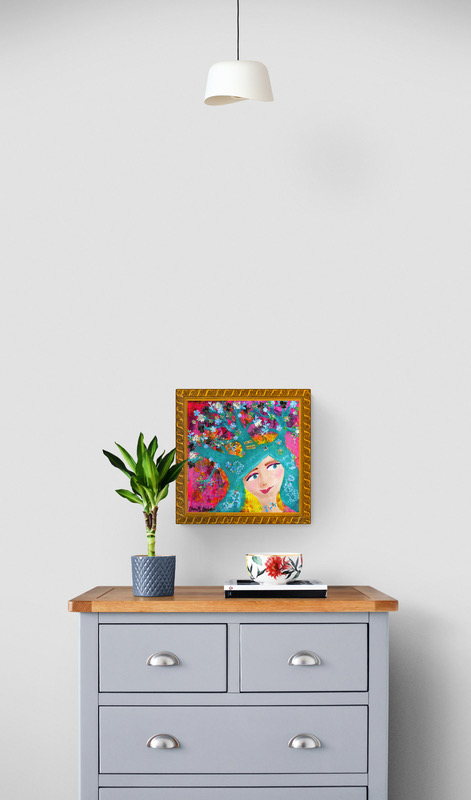 This painting is called, "Let Us Forgive."
I believe in forgiveness, especially in the hardest circumstances. But I think forgiveness gets misunderstood. It isn't about letting the person off the hook, it isn't about continuing to have a relationship with them (although you might be able to, but not always), and it isn't about what some well meaning person in your life tells you just to "keep the peace" in the family. It is about what God gives us, a safe place to heal and therefore open our hearts to the good that is meant for us.
*12×12 inches on canvas. Professional framed with a gold frame. Wire hanger on back for easy hanging. Created using oil sticks, inks, acrylics, and other ephemera. Available here.