Sometimes I hear people talk about art and creativity as if it is something they need to put aside until everything in their life is perfect and they "have time." (Spoiler, no one ever has time! Or to put it more bluntly, we are all ridiculously busy.)
But even with this, painting and art and all those things you long to do are important. Don't think of painting as something you have to be great at or that you have to sell. You can just create for the joy of it. Just for you. Just time spent with you and God.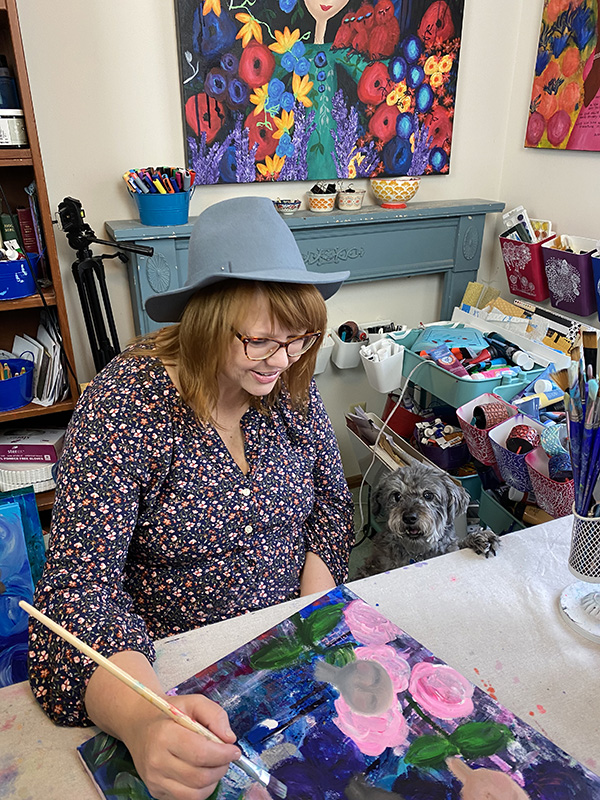 God gave us the gift of creativity, and when we use it, we are celebrating the blessing of being free. Creative pursuits can help us let go of expectations, quiet our minds, and allow us to view the world just a little bit differently. Doing art, even if you're not someone that normally paints or draws, is one way to unlock quiet, Sabbath time with God. It's also a good way to improve your relationship with him.
Painting helps us relax and listen to what God is telling us in our hearts and through our creative work.