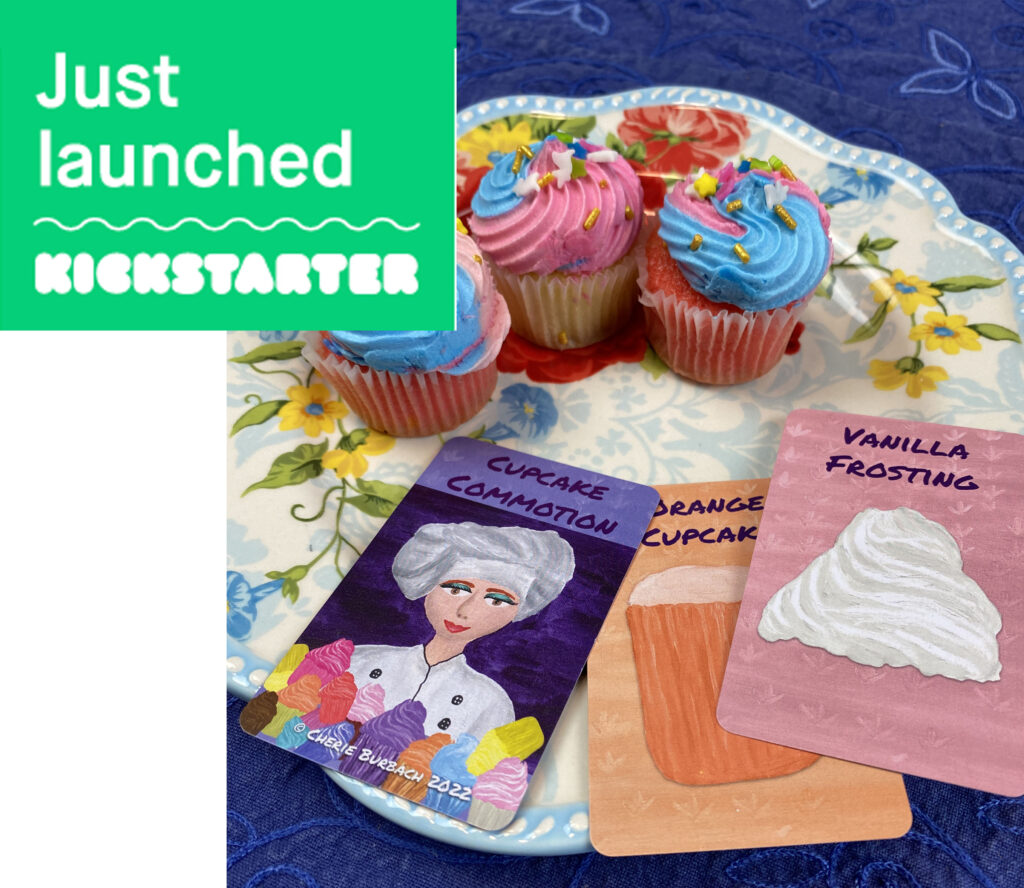 The Kickstarter for Cupcake Commotion has officially launched!
Got questions? Here's more about it:
What Is Kickstarter?
Kickstarter is a crowdfunding platform that allows independent publishers (like me!) the ability to raise money for their project. Read more about them here.
How Much Can I Donate and What Do I Get?
If you're interested in donating, yay! There are a variety of levels, from $1 (yup, just a buck!) on up, and each level provides rewards appropriate to the monetary amount you're donating. It's a win-win for you and me. You get something cool for your donation and I get closer to my fundraising goal.
How Long Do I Have to Back This Project?
My Kickstarter campaign is 30 days only. At the end of this time, if it is funded, I'll have the game out to you within a few weeks because the exciting part is the game is ready now. I'm just looking for funding in order to print it.
What Do You Mean When You Say You Created This Game?
I designed the entire game, from the artwork on each card to the rules of play. The whole thing. I've been a lifelong writer and artist, which you may already know, but I'm also a baker and gamer.
What Are Some Fun Features About the Game?
Cupcake Commotion is a colorful, fast-moving game you can play with a variety of people. It's perfect for families, for kids to play together, or a game night with your pals. And hey, it might even inspire you to bake something.