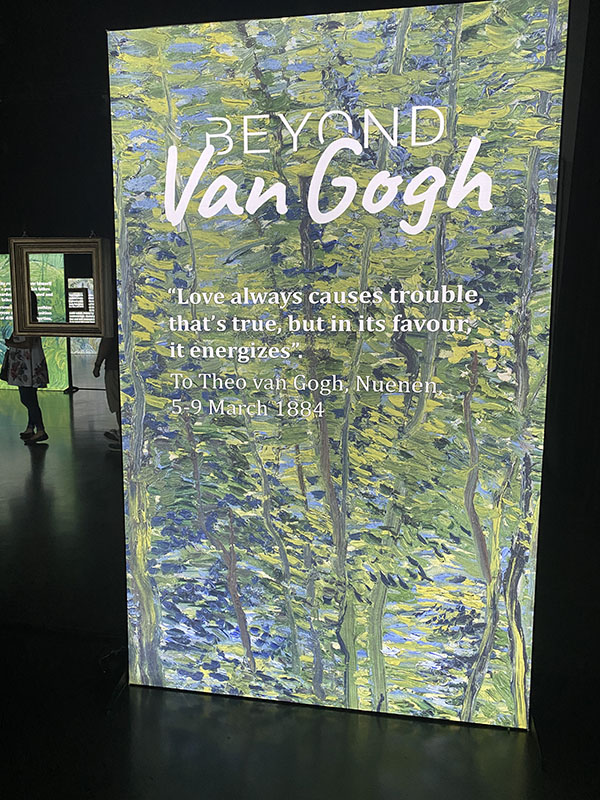 I've been a fan of Van Gogh since I was a little girl. I even painted Starry Starry Night on my cast when I broke my leg. (And I painted it upside down so you could see it right side up.)
So I was thrilled to see the Beyond Van Gogh exhibit in Milwaukee recently. It received a lot of hype, and it was worth it.
I liked that the exhibit started with his words. His words are a big part of his legacy. I keep thinking about the fact that if someone else wrote his story, we would know a different version of Van Gogh. We can see a glimpse of his soul in his words, which are then illuminated by his art.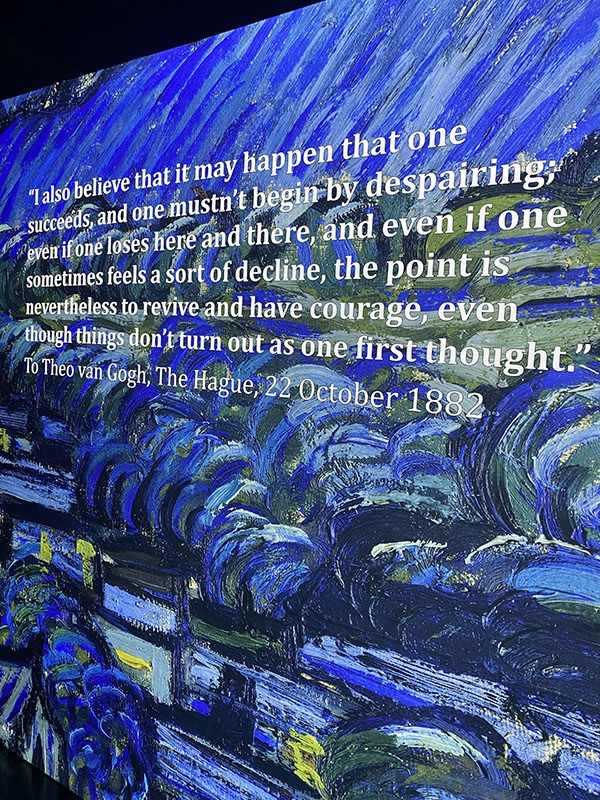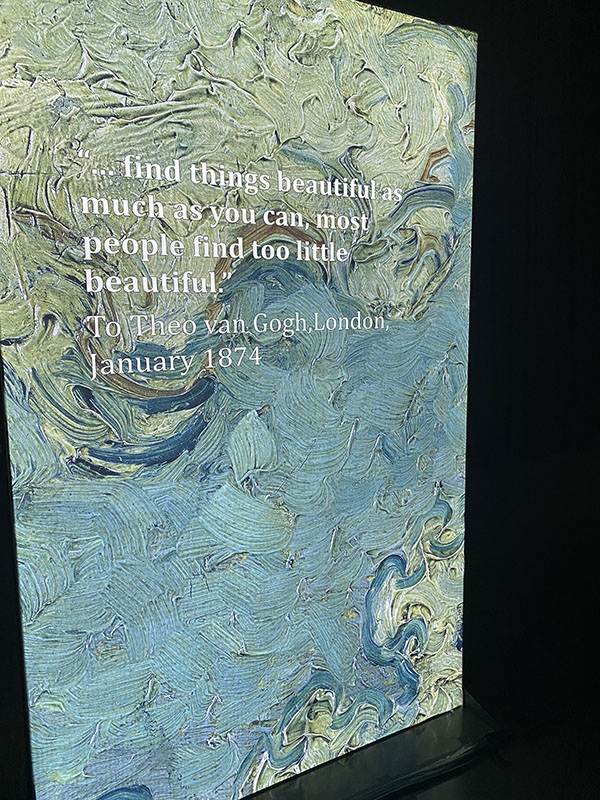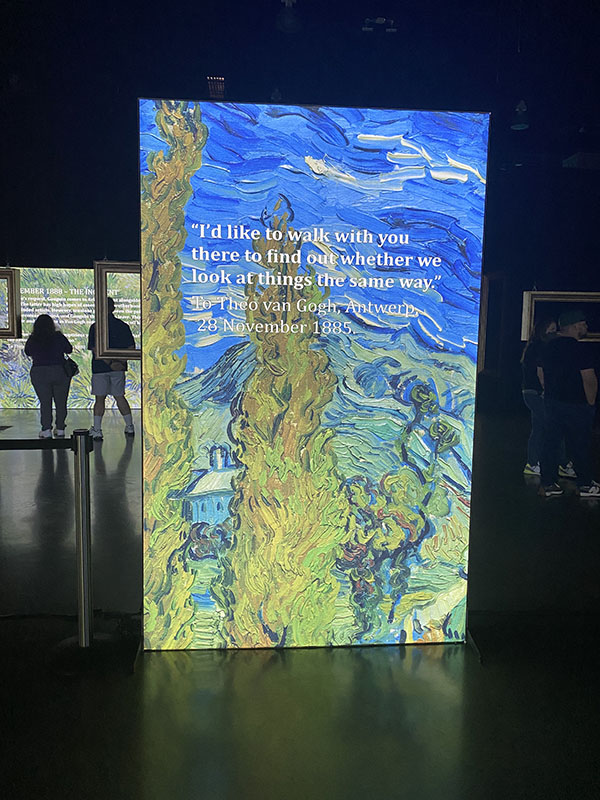 If you allowed yourself to be truly immersed, letting the images on the walls and floor drift into your imagination, you did truly feel like you were a part of the paintings, a part of even the brushstrokes.
And standing or sitting before a giant display of Sunflowers wasn't bad, either. 🙂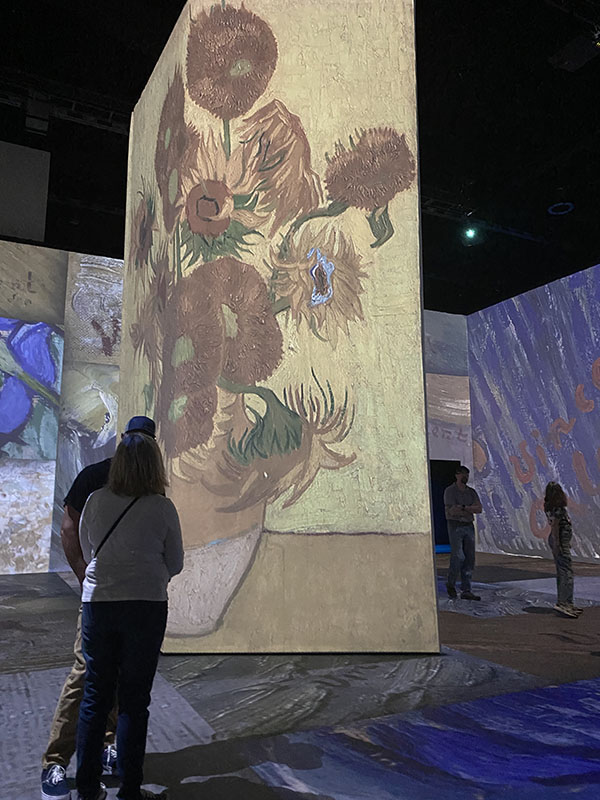 I took loads of pictures and videos, and I won't bore you with them all! But I did enjoy taking a selfie in front of Starry Night, my favorite Van Gogh work.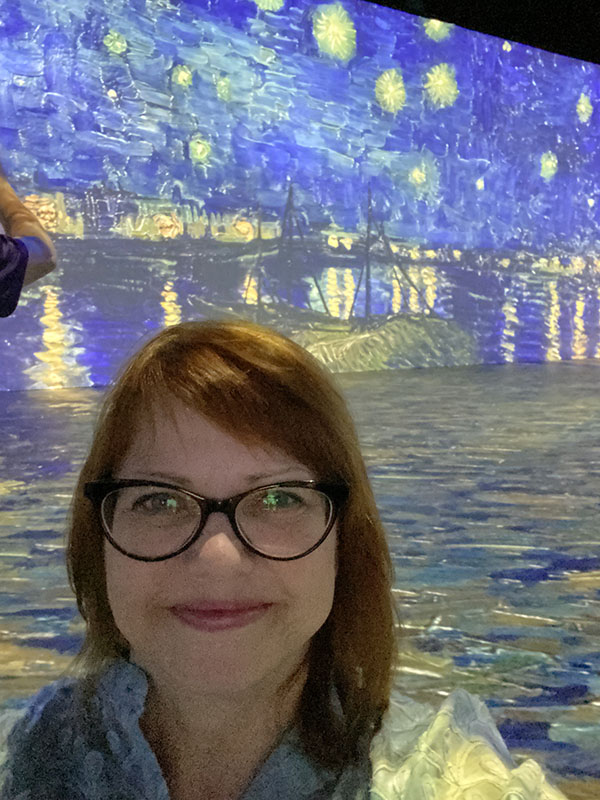 My husband enjoyed taking a ton of video, too. We talked about the exhibit for quite a while after, and I was thrilled that he enjoyed it as much as I did.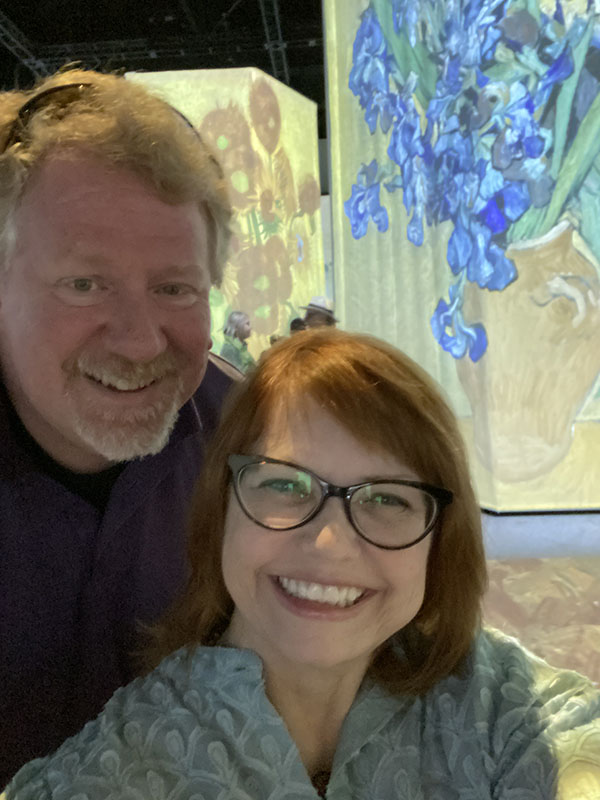 He took a picture of me staring at those Sunflowers, and he said I stayed that way for a very long time.