I've never been a morning person, but as the years have gone on I've grown to appreciate morning time more than ever before. I'm the type of person that is just not "with it" in the mornings. It takes me a while to become fully awake. My most awake time of the day is right before I go to bed.
My husband is a morning person, which reminds me of God's sense of humor. My husby and I are opposites in some ways and it's caused us both to grow, which surely was one of the reasons God brought us together. I've grown to appreciate the mornings in part because my husby says GOOD MORNING BABY every single day of my married life, and ready or not, I wake up and start my day. And this has been a good thing.
Let the morning bring me word of your unfailing love, for I have put my trust in you. Show me the way I should go, for to you I entrust my life.
Psalm 143:8
The other morning, I drove him to work and before I turned around to get back I took time to appreciate the beautiful sunrise.
When I start my day now, I do it with an appreciation for the morning sun, the way the light shines on our backyard and how the birds and rabbits and squirrels run around. I like how my dog is as sleepy as I am, and smile as I see her snuggle up in her bed and snore as I begin my work day.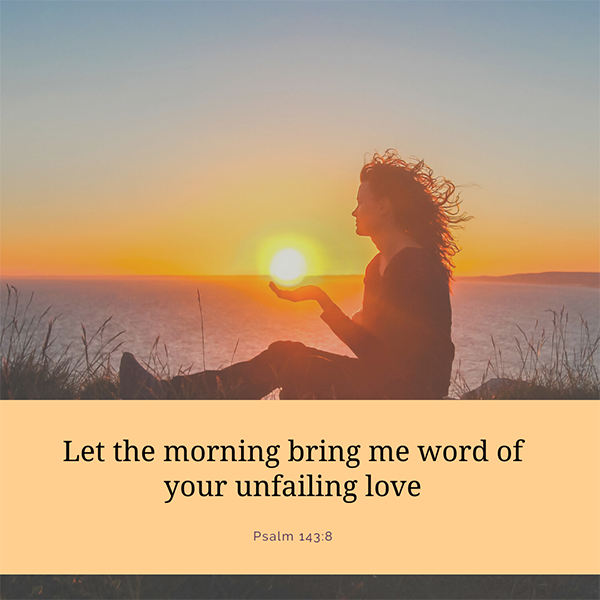 I appreciate the morning now for the time it gives me to appreciate God's blessings for another day.
My 20-year old self could have probably never envisioned any of this. I love how God has worked on changing me, and even though I'm still a night owl, I appreciate the gift of a new morning. What a blessing.