One thing this pandemic has done is caused me to branch out and try new things. I've checked certain painting projects off my "want to do" list like murals for my hallway and door, I've started painting globes, I finally added puzzles and calendars (in time for the holidays!), and now I've started doing sculpture.
For a long time, I've wanted to take the mixed media girls that are in my paintings and bring them to life in a different way. My very first ever attempt with sculpture was with paper clay. I started by creating a girl with closed eyes.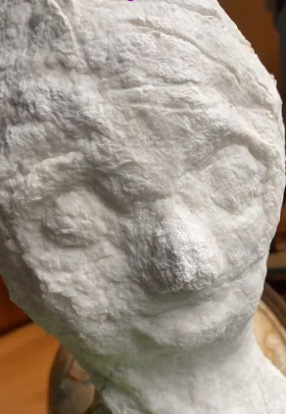 It was fun painting her face. Like doing one of my paintings but also different.
Then, I continued just like I was doing a painting. I added words and paper and lace and ink. I included this quote from the Psalms.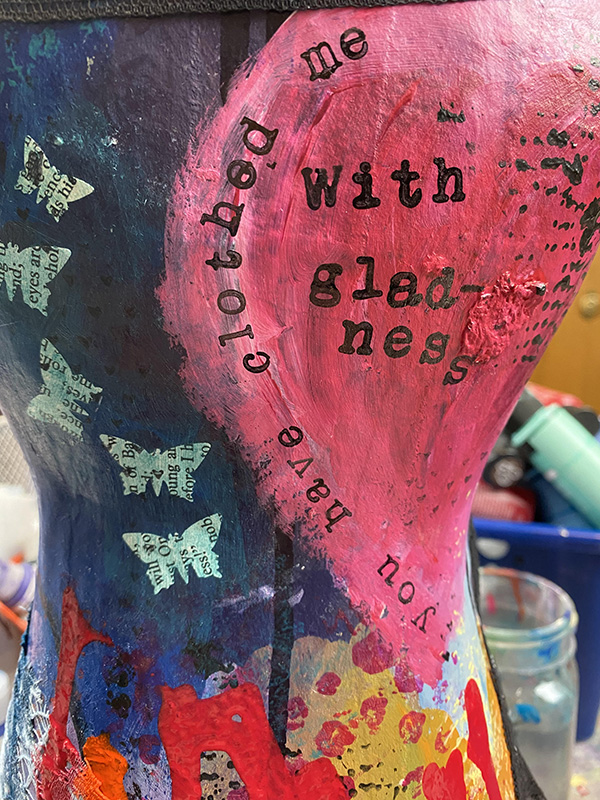 I love the thought of being "clothed with gladness," don't you?
I also used one of my favorite pieces of lace.
I mean, doesn't this lace make you wonder where it was used? It's beautiful. I saw it and instantly wanted to use it as a kind of shawl on my little sculpture girl.
I added plenty of paper and words. I'm a word girl, ya'll.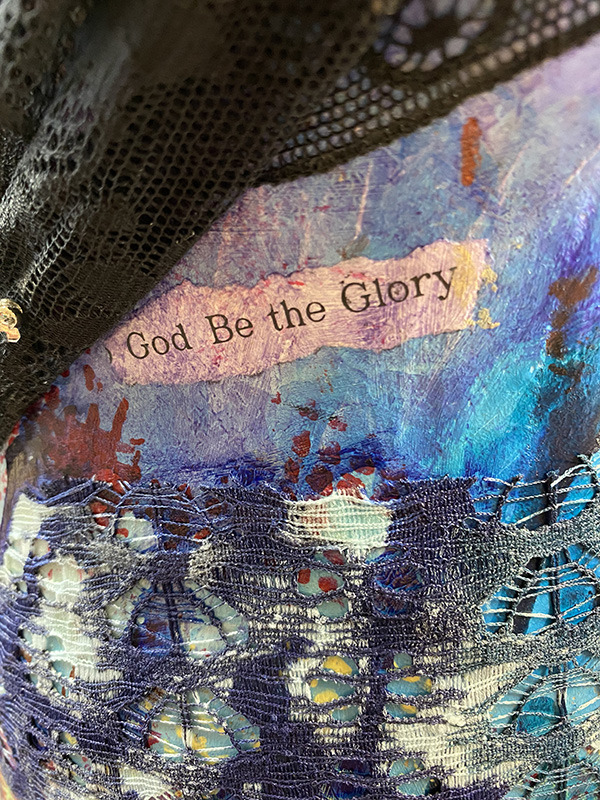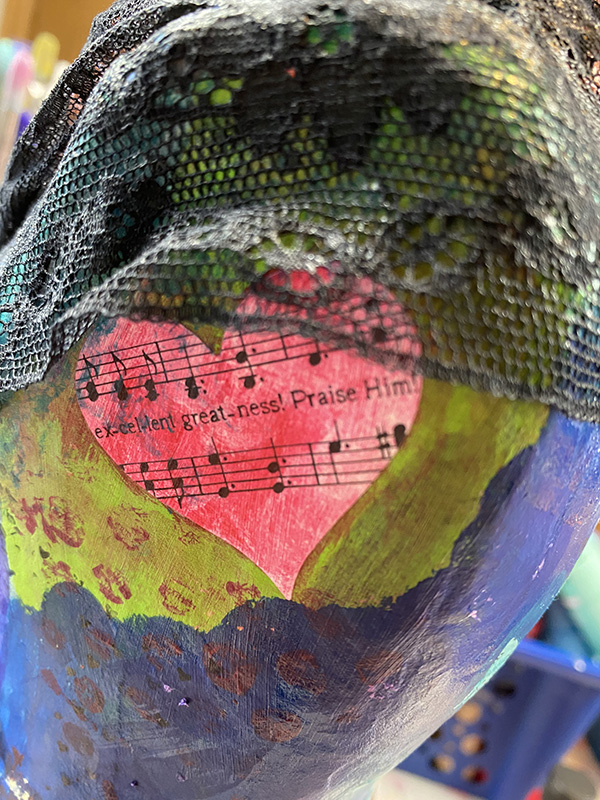 In the end, I was happy with the way it turned out.