I always joke that I enjoy creating my own world through the process of doing art. With my newest painting obsession, that is literally true. ?
It all started because I wanted to make something special for our goddaughter, who was graduating from high school. It was an inside joke that while estate sale shopping with her dad one day, we picked up a globe. I had a craft project in mind for the globe when I originally got it, but I wasn't sure if I would use it and I went back and forth on whether to get the globe and finally, he just bought it because I was driving him nuts. (My husby was with us and can absolutely relate to me hem-hawing and driving him crazy like this. I'm an overthinker sometimes, I guess.)
Anyways, I ended up NOT using the globe for that craft project, but then I thought it would be a nice send off for our goddaughter for college to give her something totally unique (meaning, an art piece I'd make just for her). And also, we gave her money, too. I mean, we're not crazy!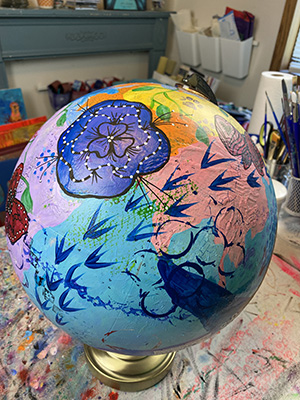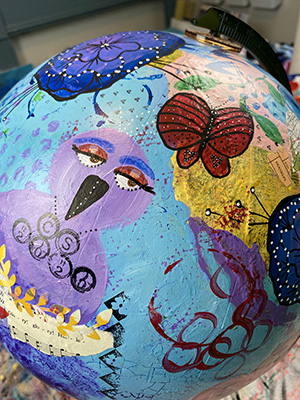 So I made her globe, and I had so much fun making it I decided to make some more.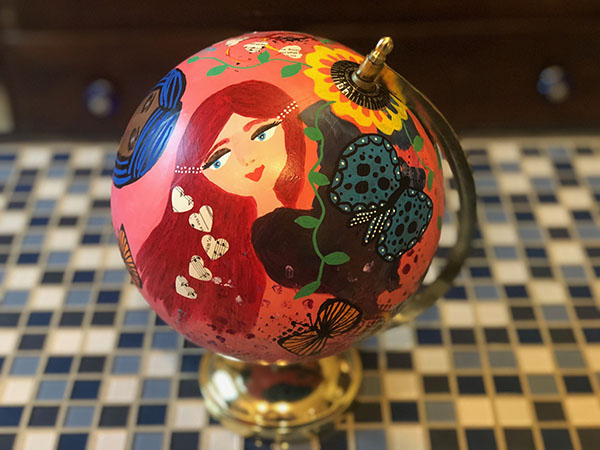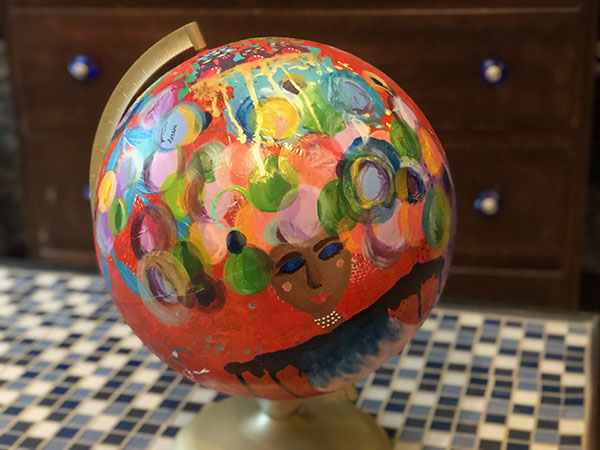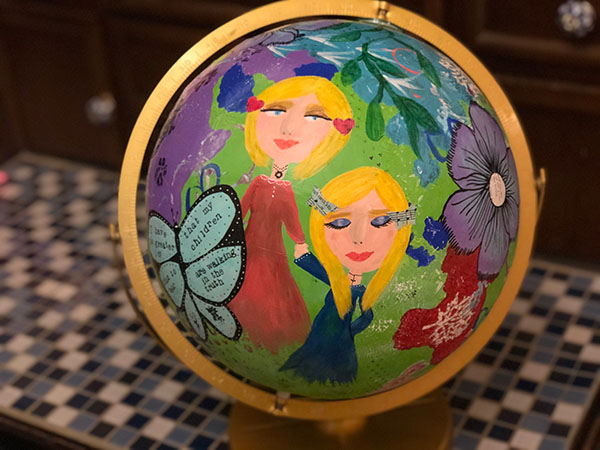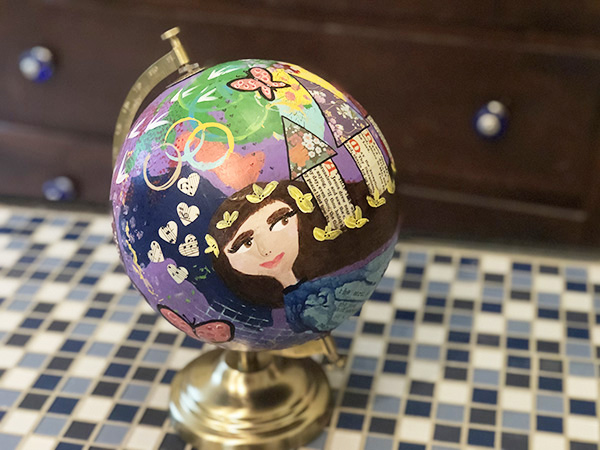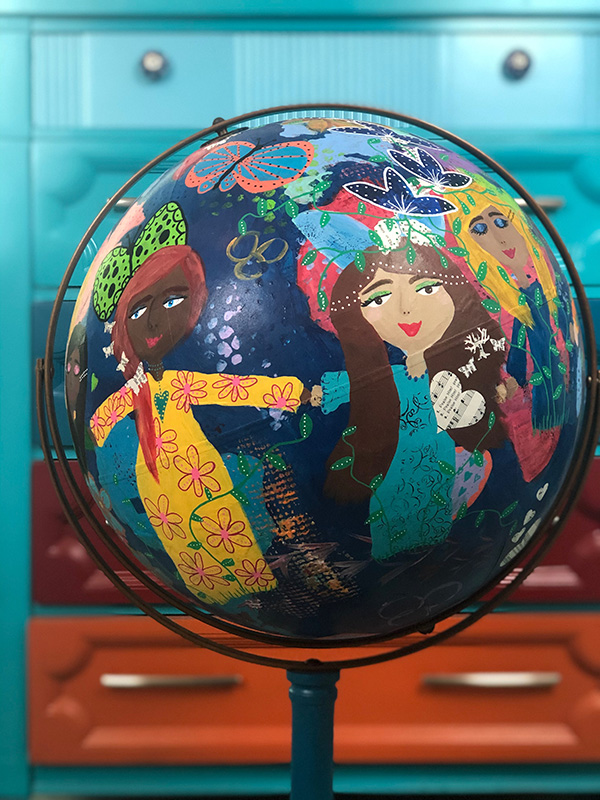 All of my art globes contain original designs and artwork in my style, with bright colors, whimsical images, and words of poetry and encouragement.