I love me some flowers.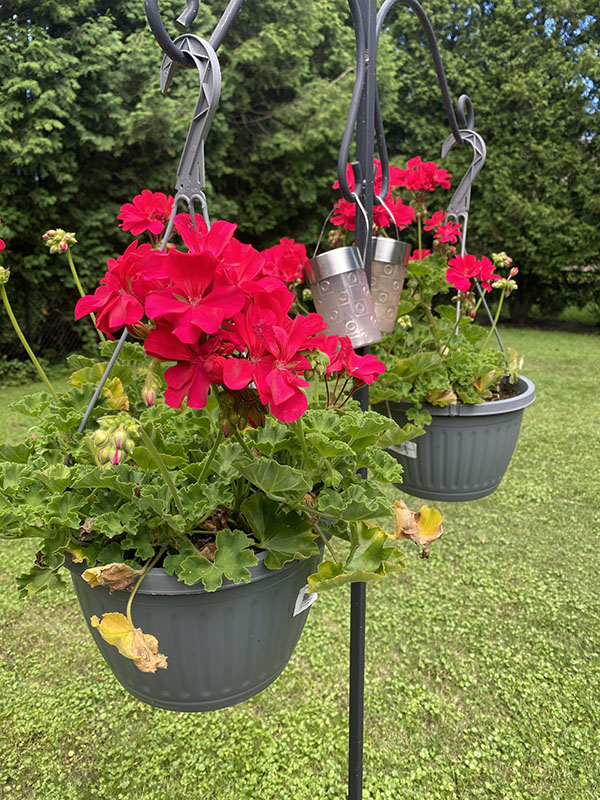 I can't really grow them. I stick to geraniums, like the ones you see above. But aren't they just the prettiest color?
They're right outside my office window and I love seeing that red so much. Wowsa!
The other day I was at a friend's house and her backyard is filled with so many flowers and pretty greens… I just sat there taking it all in.
I went to the farmer's market the other day and found these awesome flowers, too.
Best of all, this bouquet (it's just one, isn't that awesome?) helped me create a new ecourse centered on flowers. It's all about taking one bouquet and looking at it different ways and creating different mixed media paintings from it. We'll look at the colors, the textures, the types of pigments and materials we want to create with… and in the end create three different paintings from a single bouquet. They will all look different, and in the final project, you'll be encouraged to branch out with your own art style and create yet another look.
Want to join me? You can find the ecourse, Painting a Mixed Media Flower Bouquet 3 Ways, here.