No surface is safe in this house anymore. I seem to want to paint everything.
In the last year and a half, I've painted several doors and floors and closets. I can't help myself. So yesterday, I painted another one.
I started with a sketch.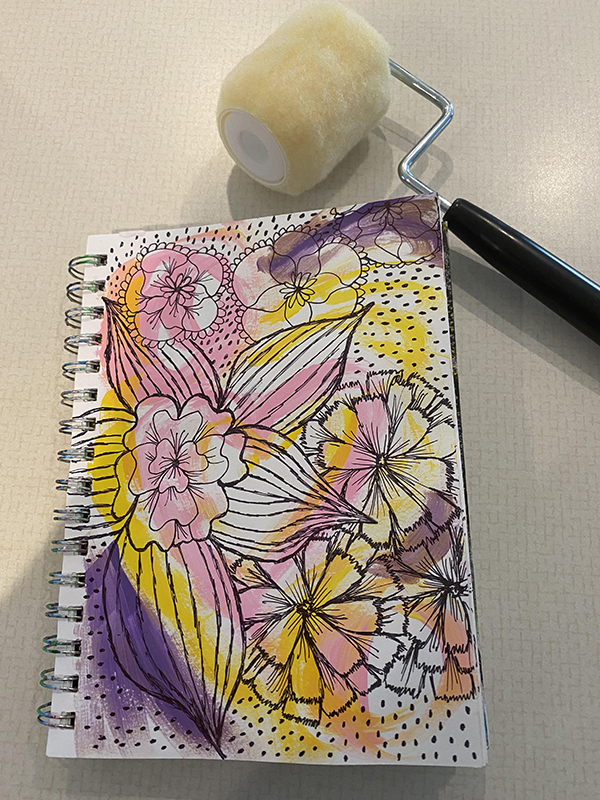 I had this idea for something different than the other murals I've painted, but one that would lighten up the door and take away the ugly, boring, brown that I had to look at everyday.
If you look closely on the left side of that door, I had accidentally got some paint on it quite a while back. I was taking a painting out of there and bumped into the door. Whoopsie!
Oh well, it just gave me an excuse to put something else over it. First, I painted and primed it.
I've used the same can of paint and primer for three closets and now a door. So it has gone pretty far. (And I've still got some left! Hmmm…. )
Anyways, on to this project before I start another one.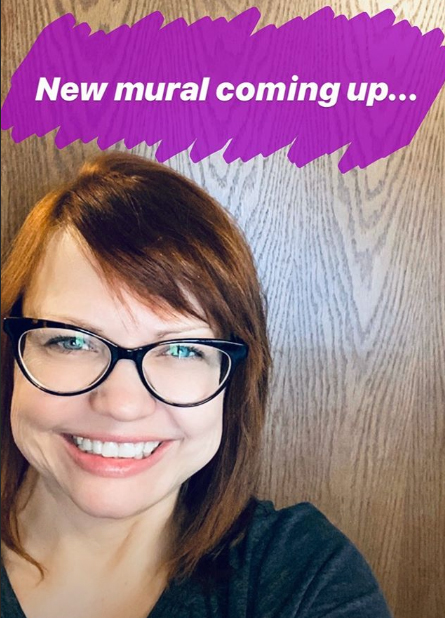 After the primer layer dried, I used fluid acrylics in various colors to create circular graphics. I like these types of images, you might have noticed. There is something I find really pleasing about them.
Because I was using fluid acrylics for this, they dried really quick.
Then I started the line layer and for that I used super fluid acrylics. Which, in retrospect, I would not do again. While I loved the fluidity in them, they were a little too thin to use on a door and I ended up with a few drippy areas. So I had to work quickly. Then again, I got this mural done much quicker than I expected so maybe I'd do the exact same thing. I tend to just "go with it" when I do projects like this and you know… I don't overthink the creative process so there you have it.
For more on mural painting, check out my ecourse, Mural Painting for Your Home.