Being bold as a Christian seems to conjur up different things for God-followers than it does for people who aren't yet believers. I've heard from many non-believers than Christians are mouthy, opinionated, and just downright annoying. And I'd have to agree with that. We don't always present ourselves in the way we should, and we definitely don't reflect Christ as we should.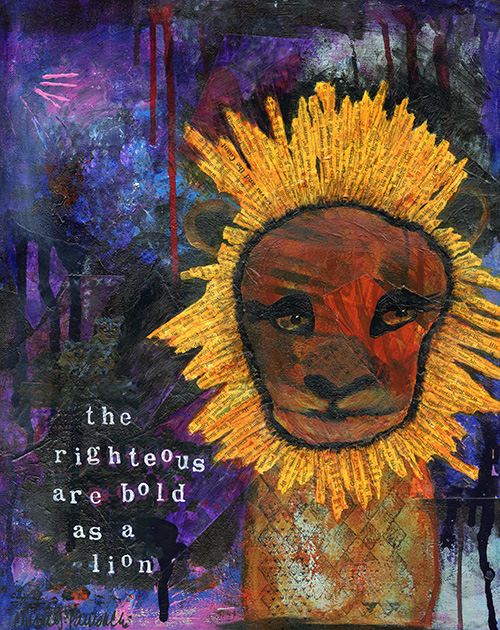 The above image was inspired by Proverbs 28:1, which says: "The righteous are bold as a lion."
When I posted this image on social media, I got some interesting responses. It reminded me of how the "bold" gets misinterpreted when it comes to scripture. In my opinion, we aren't to be bold, in the way of telling other people off and telling them "you're going to hell!" and all the other things Christians do with non-believers who ask questions about why they should follow God.
Boldness should always be in the way Christ was bold. Being bold means knowing we have the Holy Spirit instead of us, and we can be kind and forgiving because we have boldness. We can cling to hope because we have boldness. These acts are not passive, they are bold.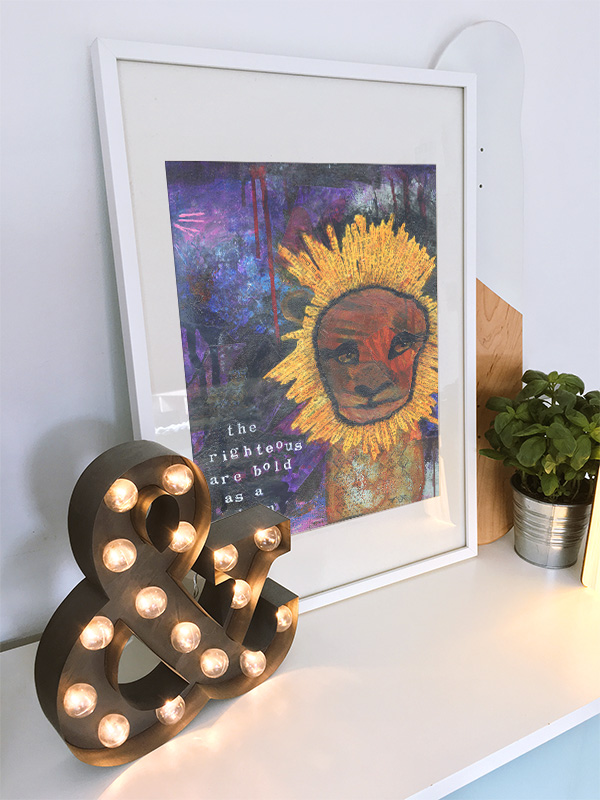 I've always thought people who were rude or boastful lacked true boldness. These acts happen when people are feeling intimidated or fearful.
As Christ-followers, we are to be bold in the way God would have us be bold. We can come to Him boldly, without fear. We can live day by day, handing whatever it is life throws at us because God's Holy Spirit is in us, because God loves us and offers us eternal life, and whatever rottenness we experience on earth, we can handle it.
Boldness should not be a definition of how we act towards others but with our own levels of self-awareness. We can see ourselves as God does. The ways we self-sabotage can be recognized as tools of the enemy. These types of thoughts are not from God, and we can boldly stand in our love from Him.
This means that when someone attacks you, when you feel fear about the state of the world, when you look at yourself negatively, you can stop and center yourself in all that God promises and offers. This is true boldness.