Hey ya'll, I've got new pillows in and I'm really excited to share.
I'm loving some of my new doggie pillows. (I'm a dog lover, you guys!) Dogs are a favorite subject for me to paint, mostly because my little pup is always looking up at me in the studio like, are you done yet?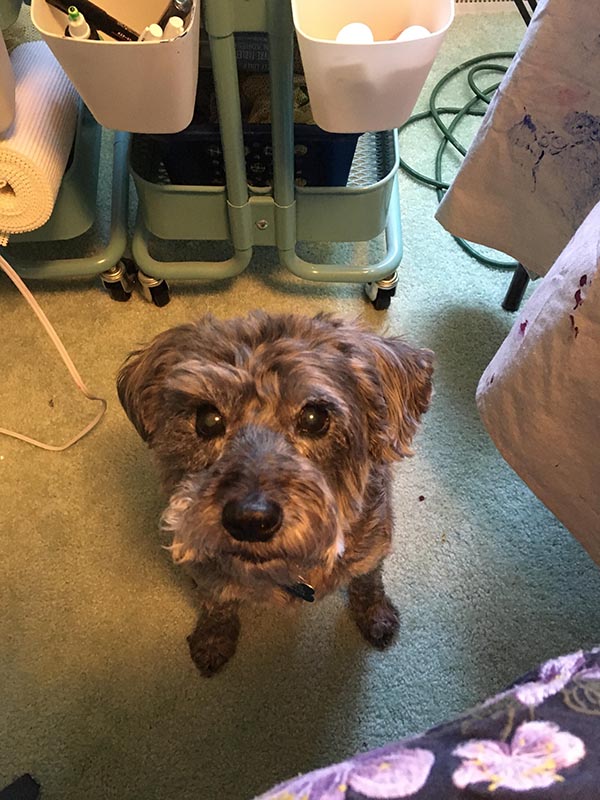 So it's no wonder that doggie faces wind up in my art. Here's a couple of my new doggie pillows.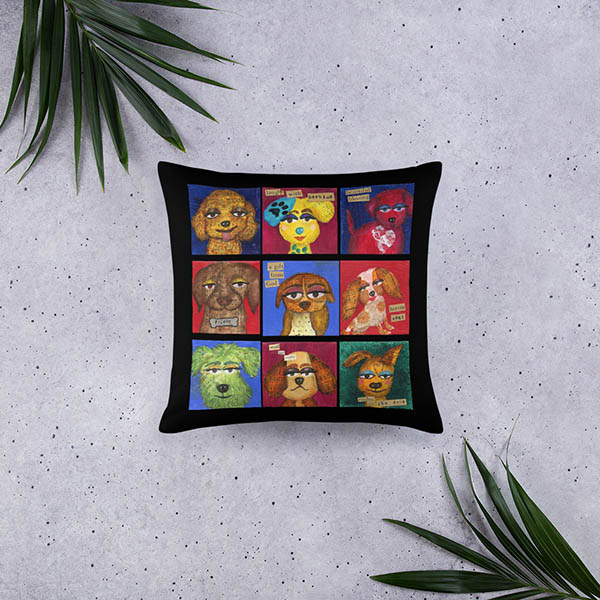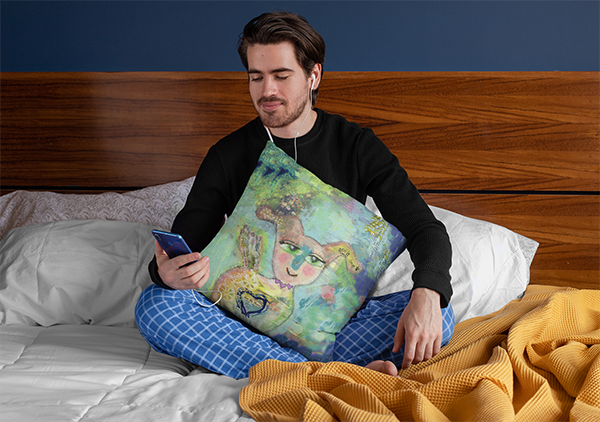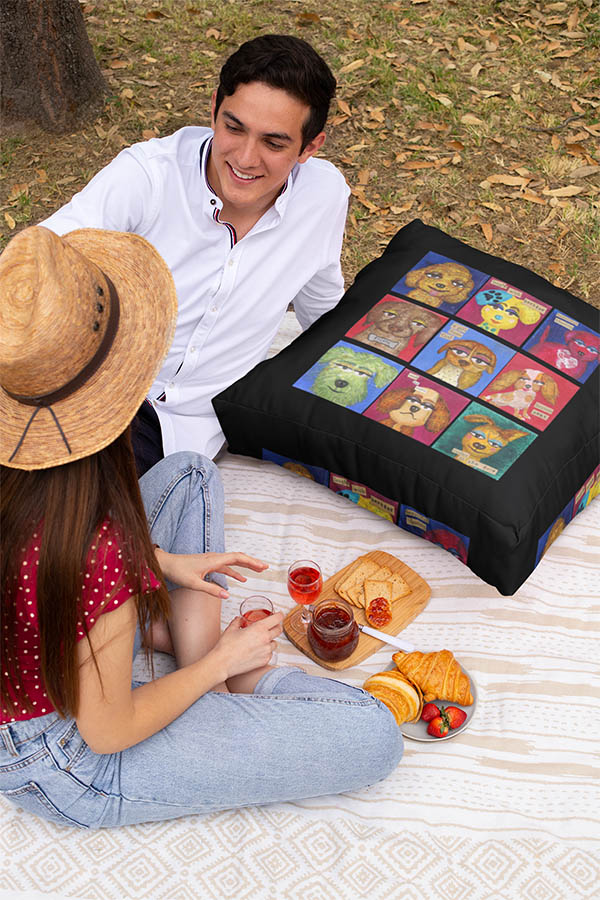 And I've got a few other new designs as well.
This mockup shows my new "Heart Blossoms" pillow along with the "Prayer Warrior" pillow that already existed. So buy a couple and combine them! (Just saying. 🙂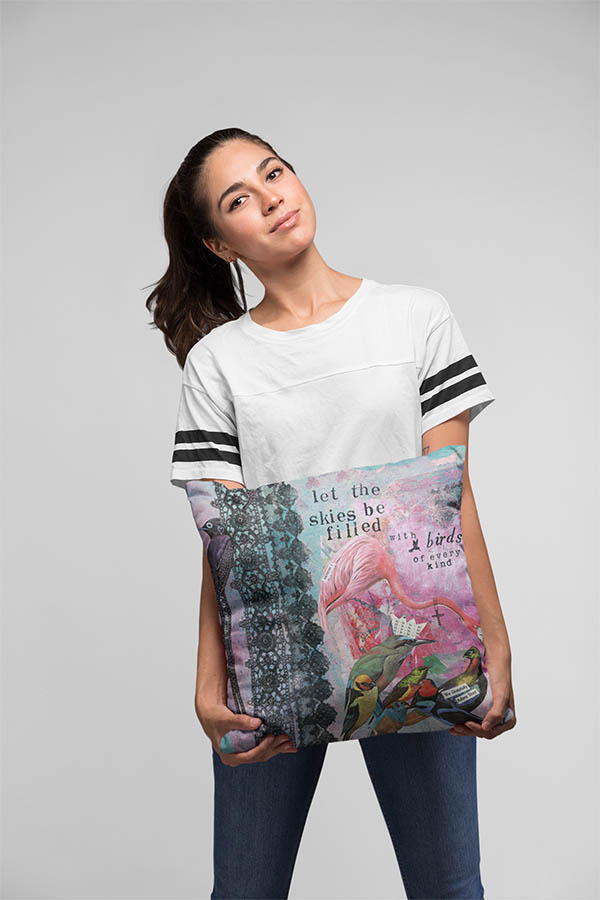 This mockup shows my pillow "Let the Skies Be Filled With Birds," which is not only a favorite of mine (I like the collaged look of it) but it is also a favorite verse from Genesis.
I like celebrating that women are beautiful and brave, and those two things go together. (Raise your hand if someone in your life told you they didn't! Well, guess what? Those folks were wrong.) Why get a pillow that helps you remember that? Also, I like the lace and drippies on this piece of artwork.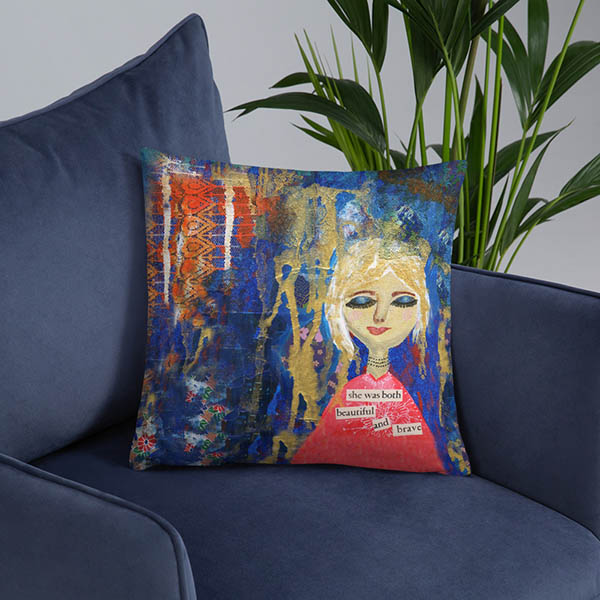 Here's an example of my new "Enjoy Today" pillow.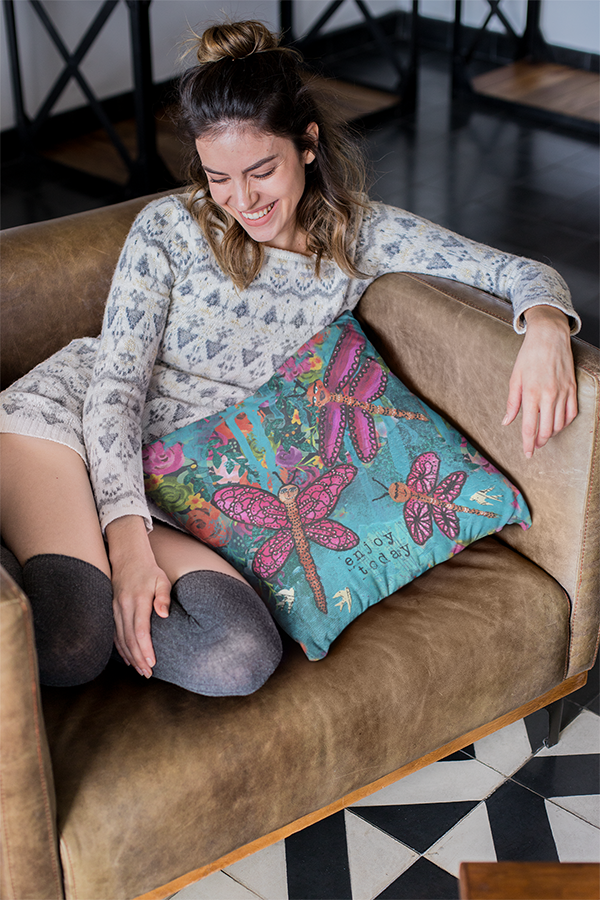 And finally, a doggie with "All the Doggies." Because, why not?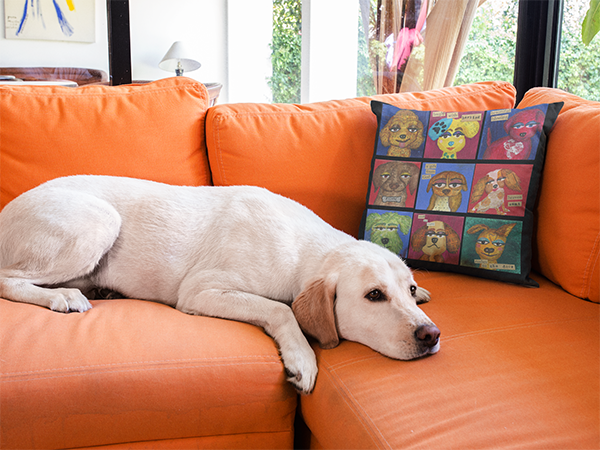 You can find all my pillows right here.