Enjoy this post from the Putting on the New archives.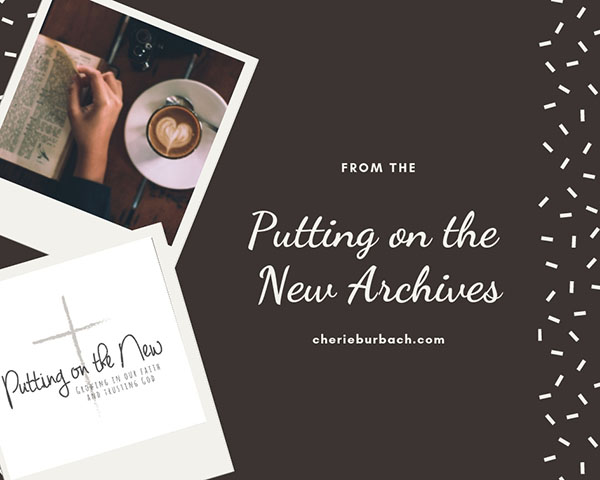 When it comes to encouraging Bible verses, there's none better than Jer 29:11:
"For I know the plans I have for you," declares the LORD, "plans to prosper you and not to harm you, plans to give you hope and a future."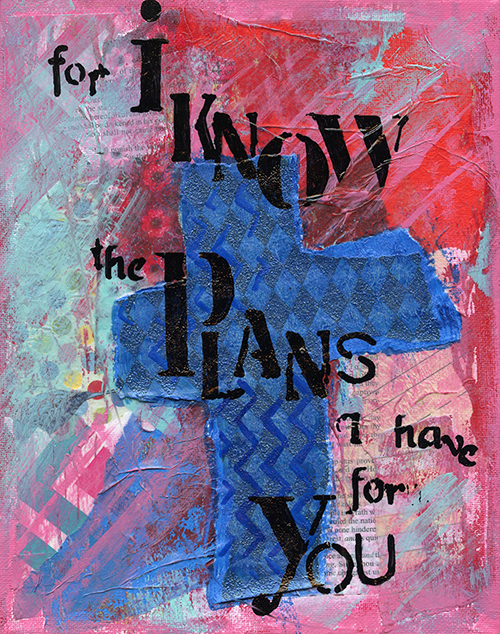 Not to harm you. That's one it's taken me a while to truly grasp. One of the choices I made was to truly believe that He wants good for me. It took me some time to change to that belief, because as a kid I believed I was always being punished by God. I believed that I was given up for adoption because of a punishment, that I was raised by an angry alcoholic and a participant and enabler as punishment… but I see how NOT TRUE that is now.
If you're like me, it takes time to get there. Hold on and let God do His thing. He will. I'm amazed at how patient He's been with me, most of all when I least deserved it. But if you're struggling right now and going through some bad times, reflect on this verse and ask God to show you more about it.
Do you need some additional prayers to help? I'm happy to pray for you.