I love Valentine's Day for one reason only: crafts. I am that dork that still does heart-related crafts in preparation of Valentine's Day. I love them.
Psst… if you love Valentine's crafts like I do and you love mixed media art (like I do!) you might like (or love!) this mixed media heart project. Just saying.
But in the meantine, let's talk about an oldie but goodie when it comes to Valentine's crafts, and that is the wax crayon heart.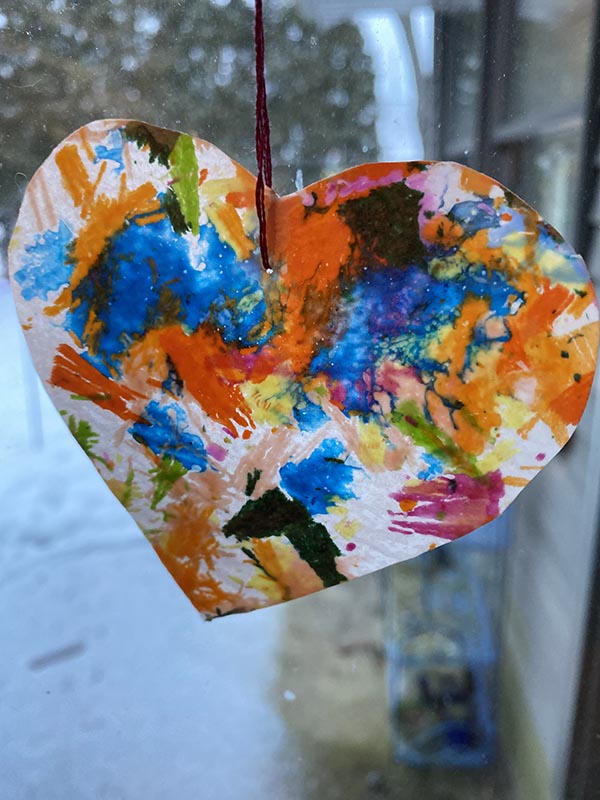 This project is one of my favorites. I've been doing it since I was a kid, and of course I had to do it with the kid and show him how fun it was. (These old school crafts really stand out in this age of video games, don't you think? I believe it's important to get your hands dirty and create some art. Whose with me?)
If you're unfamiliar with this craft, Martha has a good explanation on how to do it. I was determined to do this with all Dollar Store supplies because I think sometimes that is the best way to get creative. Use inexpensive stuff and your imagination.
To that end, I picked up the wax paper, crayons, and even the pencil sharpeners at the Dollar Store.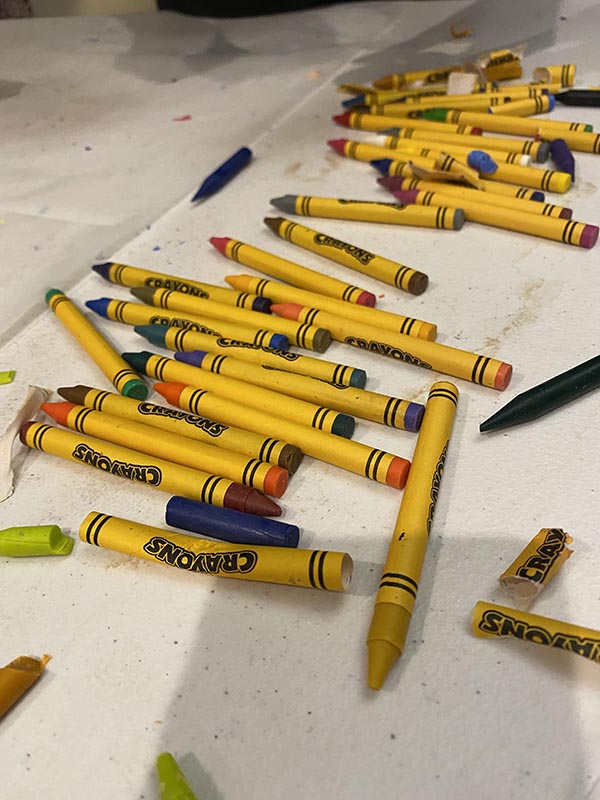 In fact, the Dollar Store crayons were very thin which actually made them perfect for this craft. You could go traditional and use only red or pinks with these hearts, but you know me! I like color!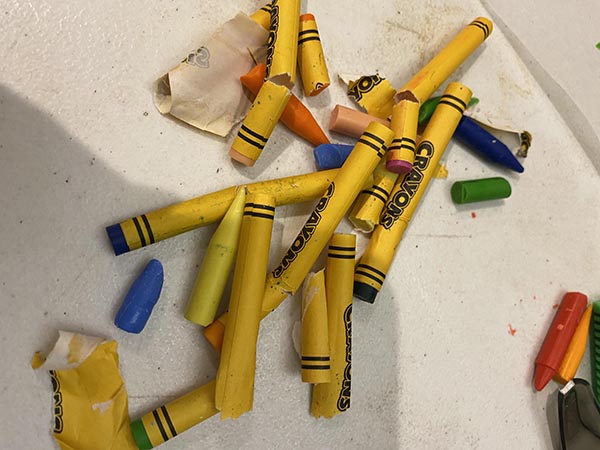 I used a wide variety and we just grabbed whichever colors we were drawn to. This is a concept I teach over and over in my classes as well. There is a reason you're drawn to a color, so don't overthink it and don't fight it.
Take a large piece of wax paper and fold it in half. On one half of the paper, start adding pieces of crayon that you get when you put it in a pencil sharpener.
Spread them randomly. Then, fold over the other half of the wax paper, and get an iron that is hot but not set on midst (no water, just heat) and use a towel over the wax paper (because you do not want your iron to come in contact with the wax paper!) and then iron over the towel until the crayons are melty and start to combine together.
Let it dry for a moment, and then cut out into hearts. Then, use a needle and thread and create a string holder. Place in front of your window.