I love using recycled materials in my art. It just makes me feel good somehow.
To that end, I enjoy creating art journals from scraps and then doodling in them at craft fairs, shows, and when I go to the coffee shop. I like to keep these tiny little books in my bag and then pull them out when I need to fit in some art time.
Just getting in a few minutes of creative time can feel like heaven!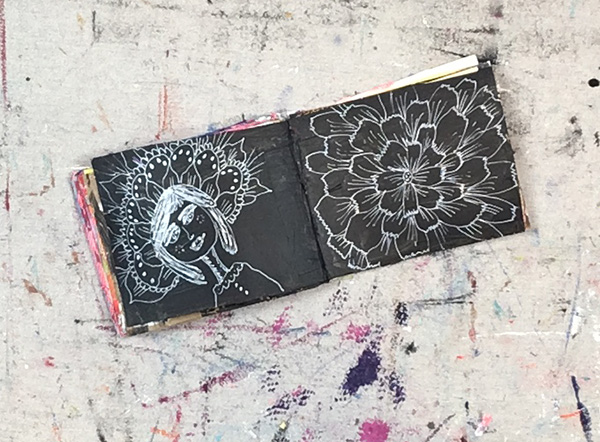 Psst…. I teach a class about creating recycled art journals on Skillshare.