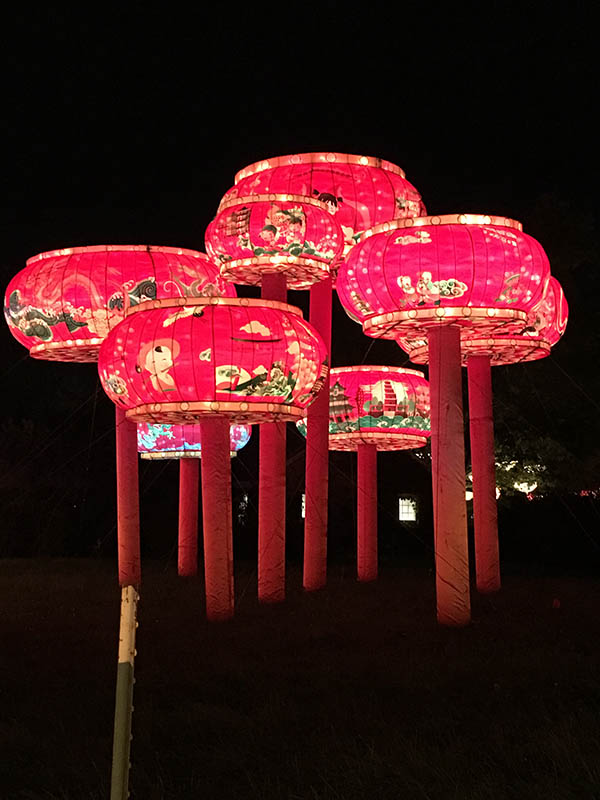 We went to see the China Lights event the other night, and once again, I was so inspired. I saw this light display a couple years ago but this go-round it was completely different.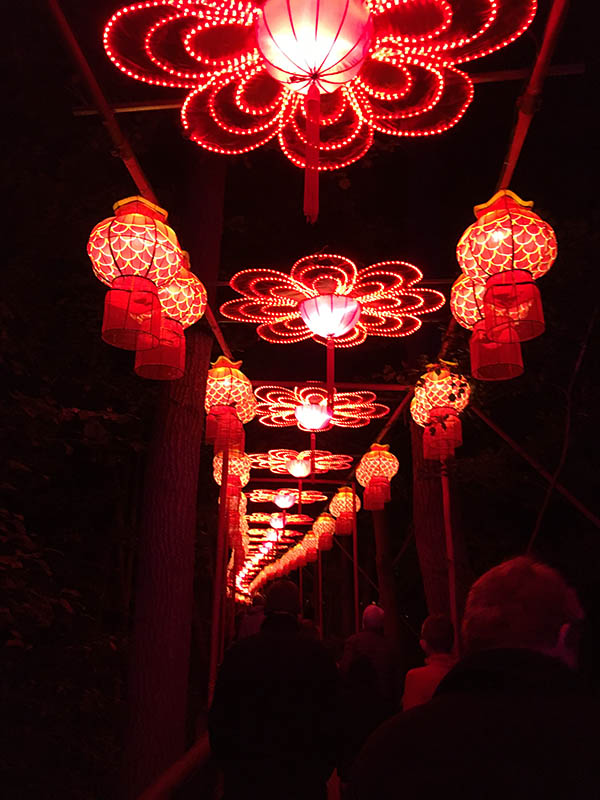 I was really impressed with the fact that they could keep it new and fresh in this way. I went with my husby and brother and unlike the last time I went (when it was so crowded it was ridiculous), this time it was busy but very manageable to get through. I loved that.
I left the event filled up creatively… feeling happy and hopeful and thinking of color and poetry. These are the types of things we all need. Events and exhibits and art that remind us of how beautiful life is.
I loved seeing the dandelion displays.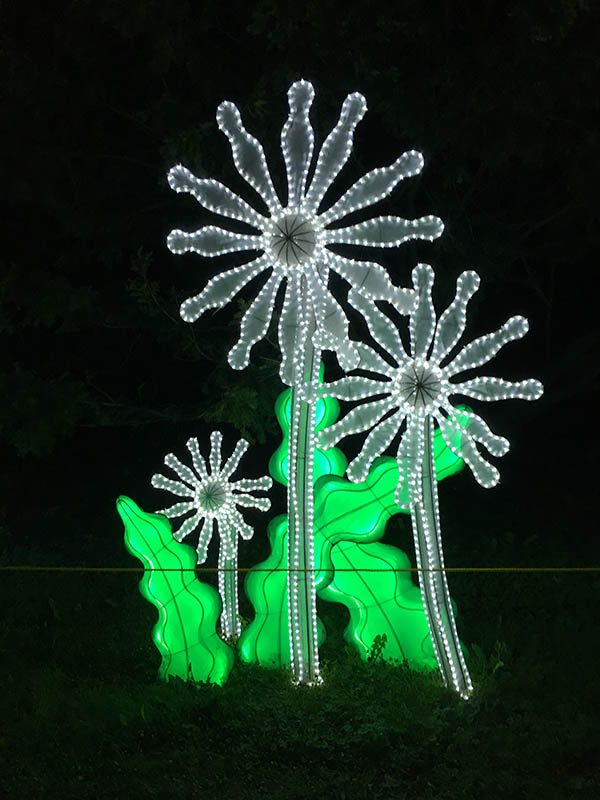 I usually get a funny look when I tell people I'm wild about dandelions. They are beautiful to me, and bring with them favorite memories of my grandma, of running through the grass, braids of them in my hair, and of course… making wishes. I love their color and style and when I see them pop up in the yard each year I get a thrill of joy.
The dandelion light displays at China Lights were beautiful, and I loved standing before them and just taking them in.
I was so moved by the dolphin displays.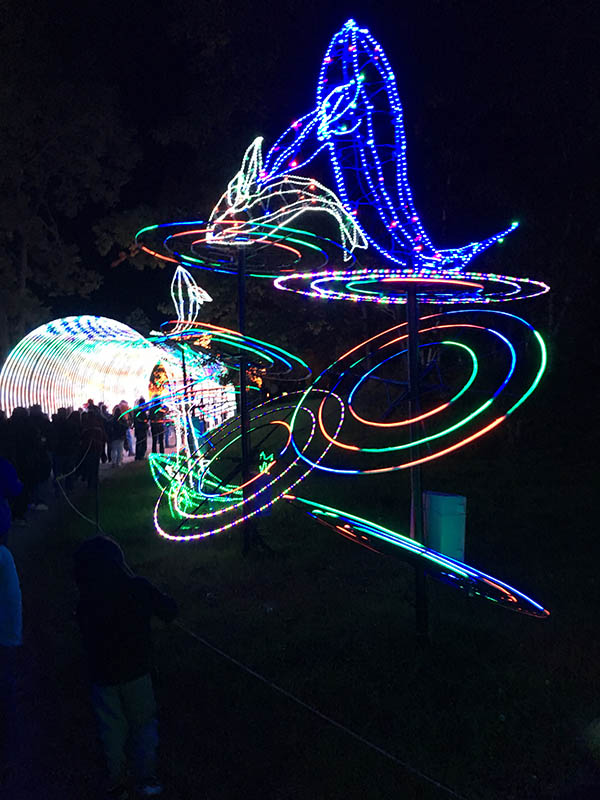 I missed the sign that explained them but luckily by brother spotted it and told me what it said. I'm paraphrasing, but it said:
The dolphin cries all day and is sad that no one hears it. It asks the ocean why it cannot see his tears, and the ocean says, "I know you cry because I feel your tears. They are in my heart."

China Lights
The meaning of this, the imagery behind it… I found it so very moving. I'm still thinking of it all today. It reminded me in a way of Psalm 56:8, which says: "You keep track of all my sorrows. You have collected all my tears in your bottle. You have recorded each one in your book." (NLT)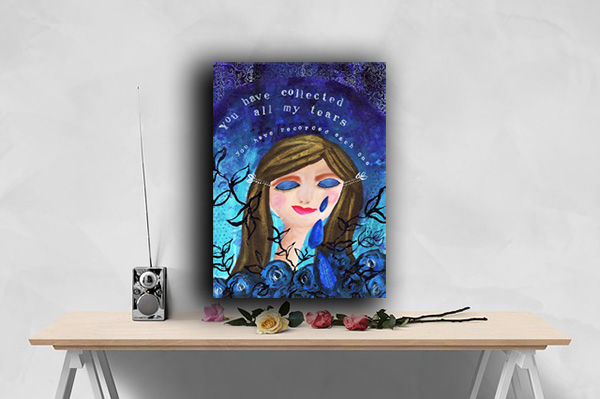 I painted "All My Tears" with inspiration from that verse, and also used that image for the cover of my book, Painting the Psalms. I think it means so much to me because I have been through so much pain, so many people hurting me when I was so small and helpless, and somewhere, somehow, I hope that God has seen this. I hope that He knows this because here on earth, there are too many that are willing to brush away child abuse. They talk about their painful moments as adults, and it is not the same thing.
When I go to an event like China Lights, I leave thinking and dreaming and with an urge to create, to add light and hope to this world. I think that is the real blessing of events like that.