Love and make time for one another. Your time is not more valuable than someone else's. We've all got crazy schedules. ❤️
I've always been someone that filled up my schedule to the max. I worked like crazy (always), volunteered, took care of family…. and usually, left little time for myself. Eventually, I learned to make more time. I made time for myself and then understood that the key to a fulfilling (real) life is making time for others.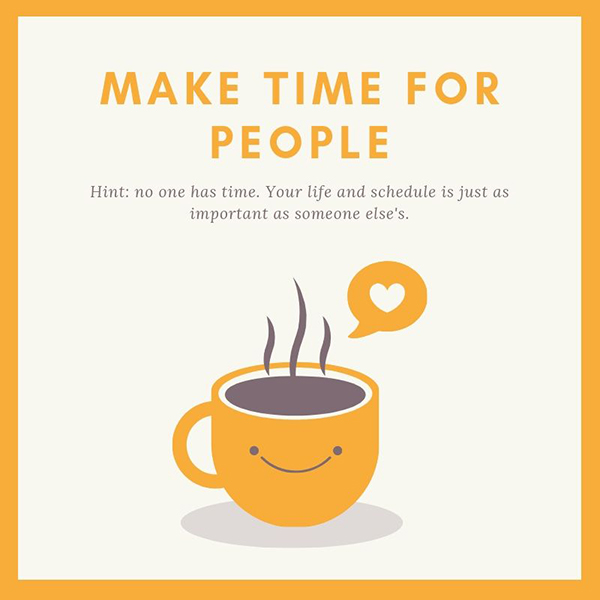 When I was younger, I'd wonder why friends wouldn't be there for me but then I wasn't there for them. I was "too busy."
The thing is, I'm just as busy today. But my priorities have shifted. It is always heartbreaking to see someone I consider a friend treat me as if the only reason I nurture the friendship is because I have loads of time. There are some that really believe their lives are somehow more important than others and that friends should just understand that they'll have to rearrange things and jump when called in order to have a relationship. But that's not reality, and usually these people are left wondering "what happened" when they look to a friend who treated them well and they suddenly find (months or years later when they take the time to look) that their friend is gone.
Time is the only thing we all have the same amounts of. How we choose to use it is up to us. I've personally never regretted making time for people, although it does hurt when I realize they don't really care. Even then, I did what I could, and I believe that, too, is part of God's plan.