Am I the only one that can't accept the arrival of summer until the 4th of July? Or later? Say… August? LOL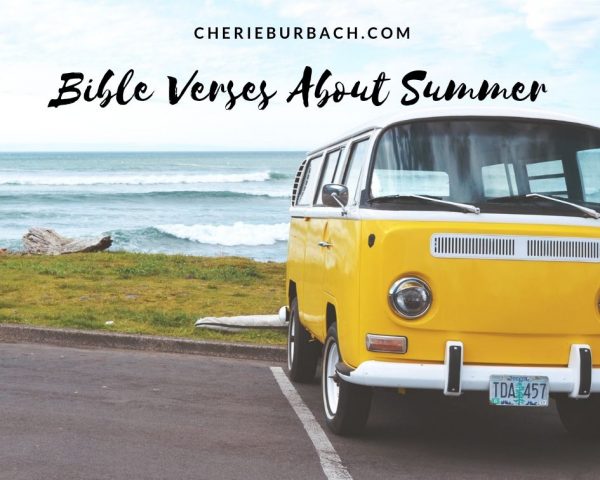 But here we are! Summer has arrived. Here's some verses to think on in these warm summer months.
You have fixed all the boundaries of the earth;
you have made summer and winter.
~ Psalm 74:17 ESV
I love knowing that God created all these seasons for us, for our earth. It reminds us of what he does in the seasons of our life, when things run hot and cold and can be unpredictable. He shows us that when things get rough, a new season will be on its way soon.
And he told them a parable: "Look at the fig tree, and all the trees. As soon as they come out in leaf, you see for yourselves and know that the summer is already near. So also, when you see these things taking place, you know that the kingdom of God is near. Truly, I say to you, this generation will not pass away until all has taken place. Heaven and earth will pass away, but my words will not pass away.
~ Luke 21:29-36 ESV