Went to an adorable town called Mount Horeb last month to meet my dad for lunch, and we decided to do some "troll hunting." Mount Horeb is the troll capital of the world, ya'll.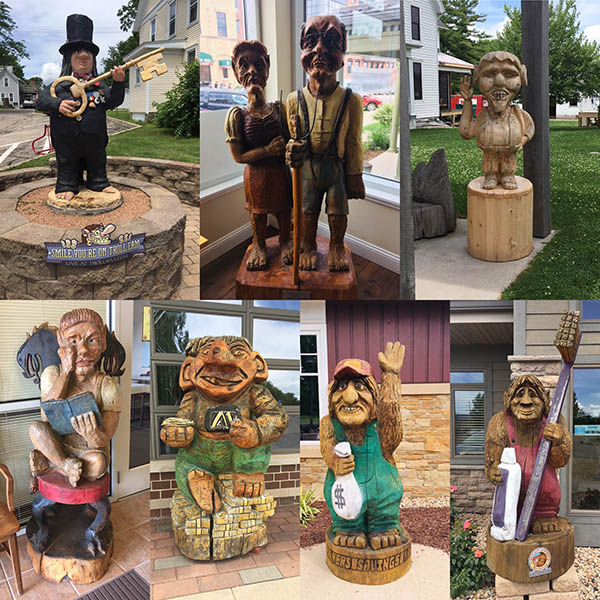 There are a couple dozen trolls you can find throughout town, and even more fun, there is a map you can use to locate them. (We found them all!)
One thing I liked about these little guys is there are each unique and show artistic quality and imagination. Here are some of my favorites.