Ever had to move? It can be a taunting, emotionally exhausting process. There is something about digging through possessions and deciding what to keep, wondering why you have certain things, wondering how you're going to take everything with you, wondering why you're moving at all….
It can be a lot. And yet, many of us have moved house several times. I came across this post from the Putting on the New archives from about five years ago, and thought you would find this perspective on moving helpful.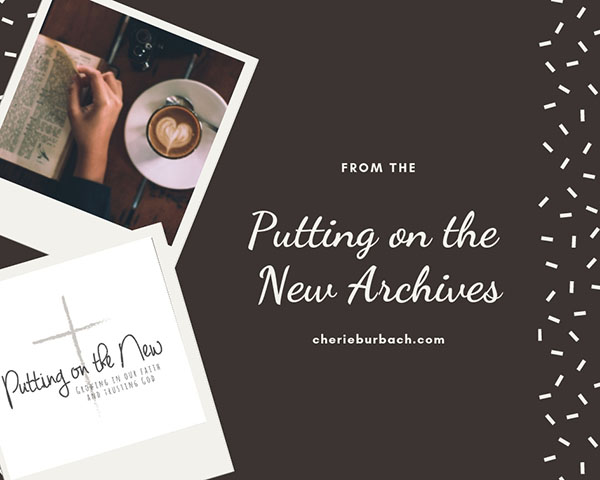 The theme these last few months seems to be moving. Several writers have talked about moving, including me. I think everyone should have to move at least once in their life.
There's something about digging through your possessions, deciding what you really really want enough to keep (and pack and take with you) is an exercise in remembering what's really important in life.
"Do not lay up for yourselves treasures on earth, where moth and rust destroy and where thieves break in and steal, but lay up for yourselves treasures in heaven, where neither moth nor rust destroys and where thieves do not break in and steal. For where your treasure is, there your heart will be also."
Matthew 6:19-21 (ESV)