For the last couple of weeks, I've been lucky enough to color with big pieces of chalk! LOL!
Last week the Walker Art Museum had an exhibit where you could add your little piece of chalk art to the community exhibit project, and Saturday I got to do a little sidewalk art with a big piece of pink chalk at the Lakefront Festival of Art. I couldn't resist grabbing a pink piece of chalk and making one of my little flower creatures.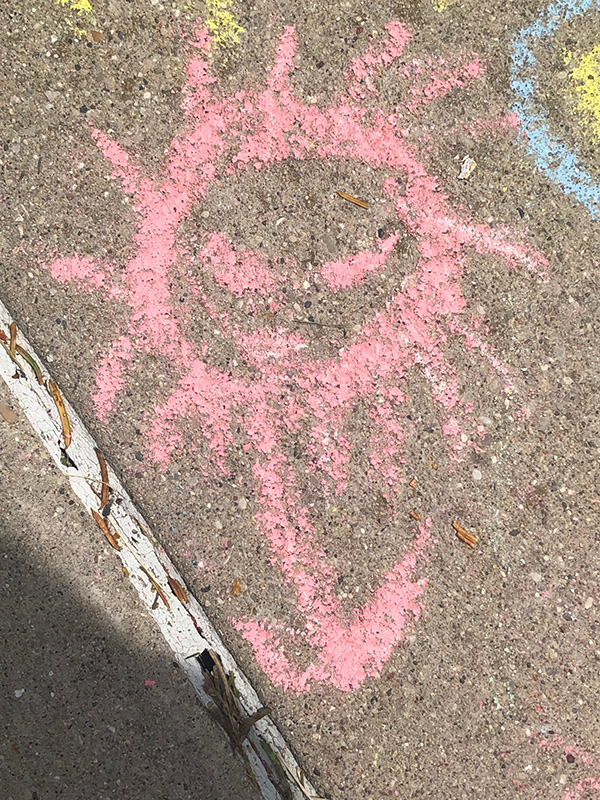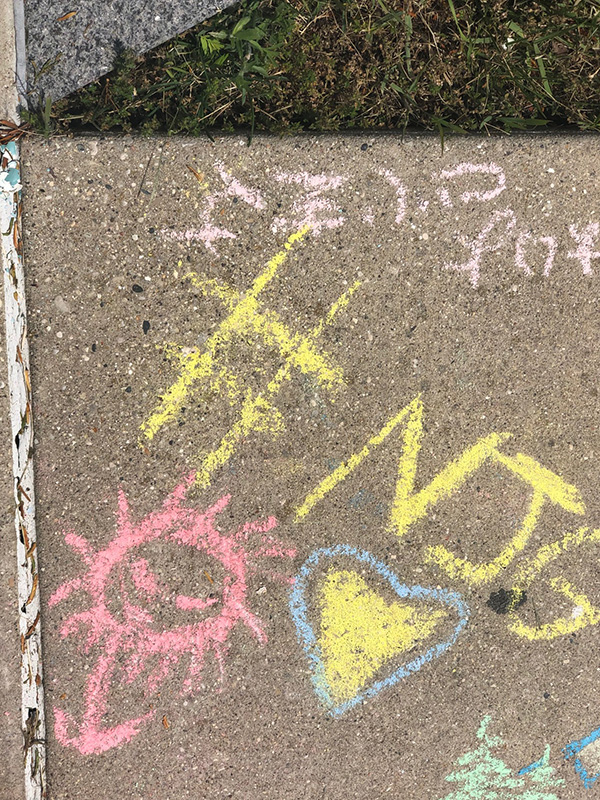 As a kid, my adopted father would not let me color on the sidewalk with chalk or make a hopscotch game because he said it would "ruin the sidewalk." He was a gem, ya'll. But hey, who says you can't color with chalk with you're in your 50s.