I saw the movie Rocket Man over the weekend and was reminded of the song "Border Town" ("Holy Moses") which I loved as a kid. I enjoyed the movie, and thought the way they personally told his life story was unique and kinda perfect. I liked the choices they made to bring the pain and redemption in Elton John's life to the screen.
One of his earliest songs was "Holy Moses, and I find that the words are still relevant today:
"Let us strive to find a way to make all hatred cease
There's a man over there
What's his colour I don't care
He's my brother let us live in peace"
I've heard lots of different thoughts about the meaning of the song, but like true art, I think the only important thing really is what you personally feel from it. This song combines soul and gospel and rock and as a little girl, I loved it. I was also someone that felt the words for songs deeply. Words are my love language, and I use them in poetry and art and value them in life.  As a kid growing up in Milwaukee in the 70s, I felt the words of this song then.
I still do, in only the way you can when you've reached half a century and have seen history repeat itself, learned more about your own life, and seen how special yet fragile we all are as people.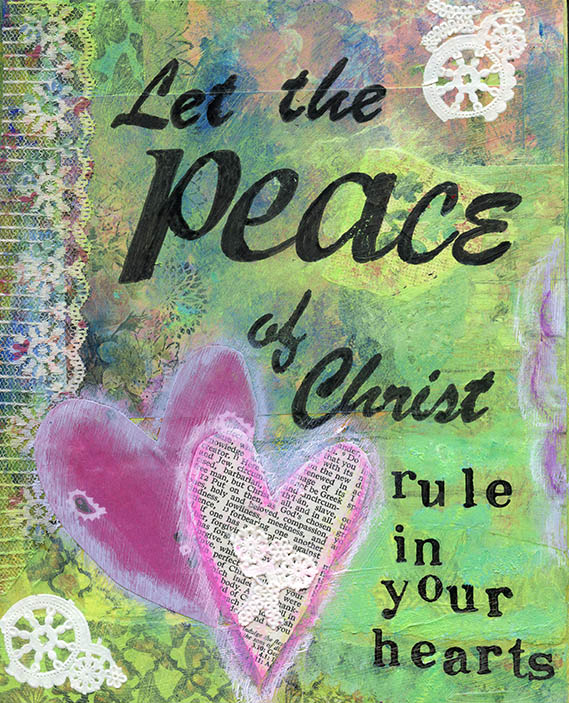 ("Let the Peace of Christ Rule in Your Hearts")
Last year, I had peace as my word of the year.  I felt that focusing on this word did change my relationships. In some, I was able to just focus on the love we had and let all the rest go. In others, I surrendered to the fact that this person did not want to have a healthy relationship, did not really care, and therefore I was able to walk away with peace.
This song still has such relevance, decades after it was written.
Have you seen Rocketman? What were your thoughts?