Hey guys, I'm so happy to tell you that people are loving the large and small pouches I've got in my shop.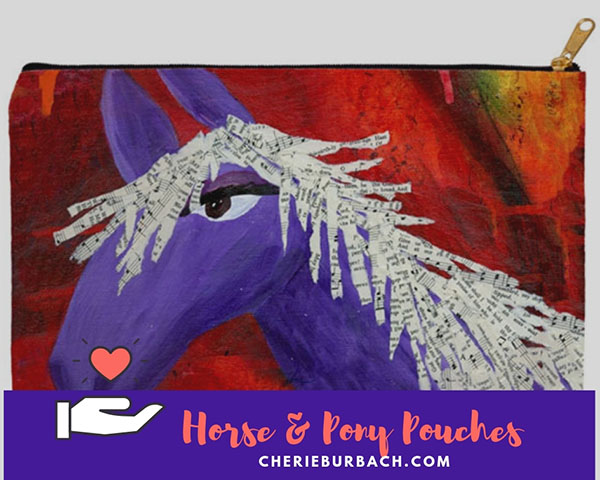 Yay! I like to listen to you all when figuring out what to sell. These pouches are really great. I use the small ones for pens, phone stuff, lip gloss, and misc. odds and ends. I use the larger ones for my Kindle and my chargers and stuff like that. And since many of  you have been requesting horsey art, I've added a few pouches with new horse-related images.
The large pouches are 12.5 by 8.5 inches with a black zipper and gold pull
The small pouches are 8.5 x 6 inches. All of the sizes are made in the USA from durable 100% polyester poplin fabric exterior. They all feature my original artwork.