I did a quick, live video yesterday to introduce a new original painting listing. The name of the painting is called, "Forgiveness Prayer," and it came about really because of my own feelings on forgiveness. I think so often we have to just make the decision to forgive first before the feelings of forgiveness can come.  To reflect that, I added the words, "I forgive you, she said, although she didn't feel it. I forgive you, she prayed, to help make it true."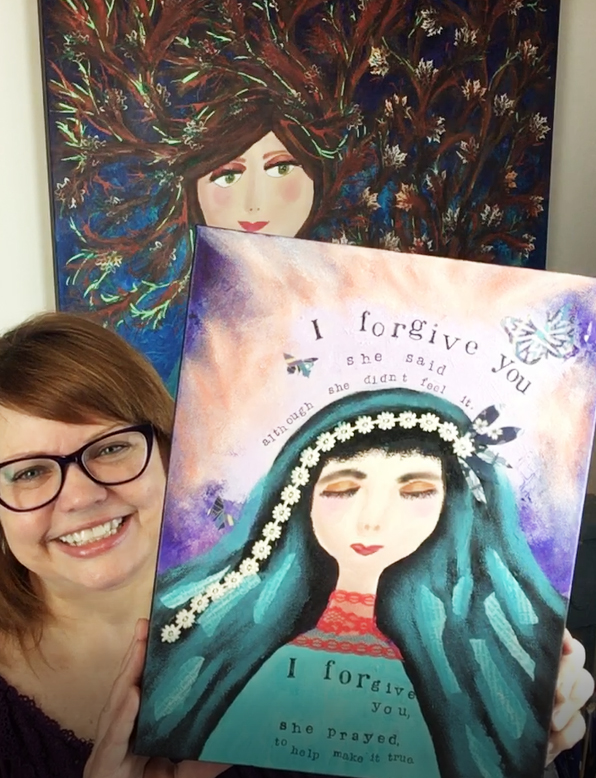 This painting was created using oil sticks, with paper, lace, and inks as embellishments.
Here's more about the painting.