Every once in a while I like to share an old post from my former site, Putting on the New. Sometimes when I look back, I see that the years have changed the currentness of the post, in that my feelings or attitude might be different today. But more often than not, I read through the old post and see that what I've written applies to today just as strongly as it did when I wrote the post. That's what I feel about today's post.
The concept of proactive worrying, where you try to mentally prepare yourself for whatever negative thing you think might happen, is foolish. And yet, we do it. I still do it. Not as often as I once did, but I'm human and not perfect. My word of the year practice has helped me worry less, or at the very least, trained my thoughts to turn to God when feelings of anxiety and worry creep in.
Here's the original post…..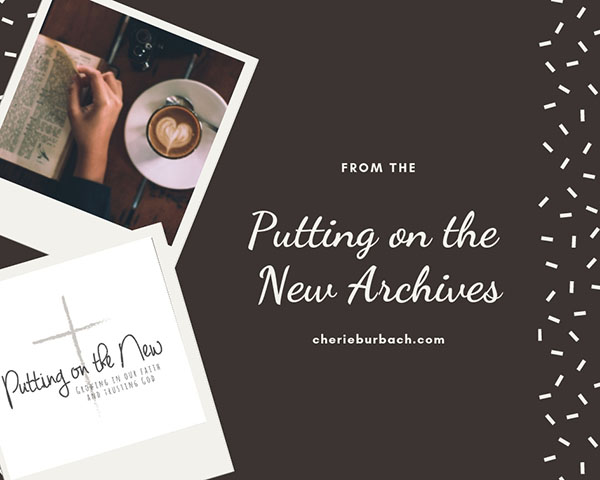 Every once in a while I get caught up in something I call "proactive worrying." It's where I think about something from every angle just to "prepare myself" for happens next.
Does that sound smart? It isn't. When I really stop and think about what God wants me to do, there isn't anything productive about proactive worrying.
"Don't worry about anything; instead, pray about everything. Tell God what you need, and thank him for all he has done. Then you will experience God's peace, which exceeds anything we can understand. His peace will guard your hearts and minds as you live in Christ Jesus. (NLT)"

Philippians 4:6- 7
In all the biggest things in my life, the ones that rocked me to the core, proactive worrying didn't help. Sometimes, I obsessed about things that never happened, and other times the things I worried about did happen but worrying didn't do one thing to help me deal with it.
I worried and obsessed for years about my dad's drinking. He was a messed up, abusive guy… and I worried that his drinking would lead to a bad end for him. I tried a variety of things to stop him, and in between all the pleading I worried.
When my fears came true, and he reached a horrible end, I was not prepared. All that worry. All that time spent trying to prepare myself… it didn't help. And then, and only then, did I open my arms to God in the way that I should have. I prayed before. I've prayed my whole life for things. Before my dad died, I prayed for his drinking to stop. And yet, I didn't pray for God's will. I didn't pray for him to take those worries from me. I wanted my dad's drinking to stop… PERIOD!… and I worried what would happen if it didn't.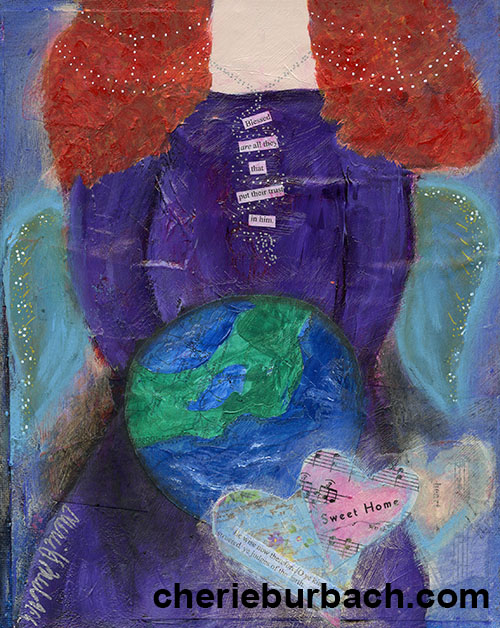 Blessed Are They That Put Their Trust in Him (art print)
All that worry didn't help me grieve or recover. Only God did. When I stood in the hospital and realized that my father was gone, I felt God shake me, felt him tell me to pay attention. My father's life was a lesson for me, not because I was like him or even had the same problems he did, but because my father wasted his life with drinking… and I wasted parts of mine with worry. The lesson was huge.
When I fall back to that point where I am obsessing about things and worrying, I feel that shake of the shoulders again. That reminder. Thank God for his ways. I know now that when I feel this way, the only thing I can do is turn to him and ask God to help me… give me peace… take the worry from me.