UPDATE!
I've chosen a winner!
As always, I used random.org to choose a winner. I do this by getting a number from random.org and then contacting the individual on my mailing list with that number. Our winner has been chosen and notified!
Original post:
I'm so excited to offer my newsletter subscribers a complimentary spot in my newest ecourse. You guys, you're gonna love this!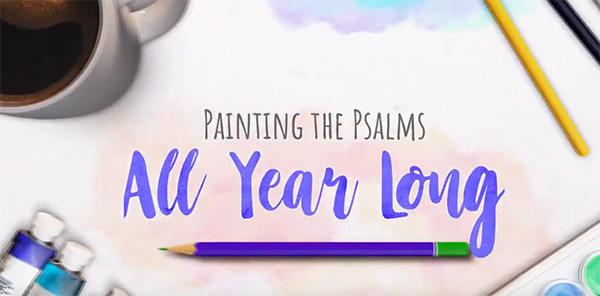 Okay, first, let's talk about the ecourse. It's a bundle of 12 Painting the Psalms ecourses (one for every month) and it is half off the price if you had purchased each of these ecourses seperately.
Cool, right?
The intent behind Painting the Psalms was to have you enjoy the beauty of the Psalms while also doing mixed media art. There is a blessing in doing art, especially when it allows you to connect with God. So I can't think of a better way to do that than have access to a whole year's worth of projects that you can do to lift your spirit while you enjoy art. The combination of faith and art is a powerful one, and one that has helped me get through things and look at life in a different way.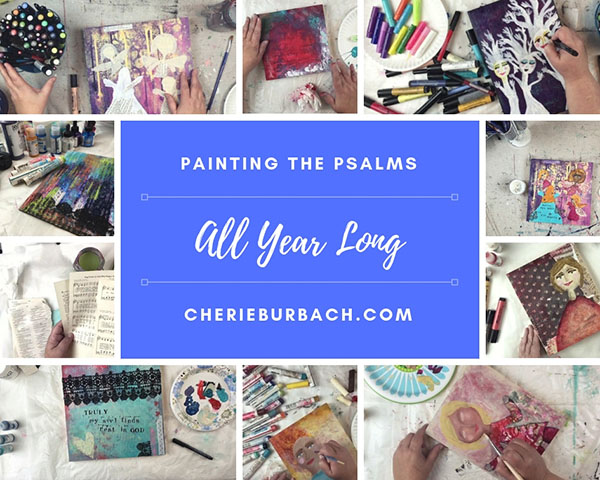 Here's a preview of what you'll find in this course.
I'm giving away a free spot in this course to one newsletter subscriber! The course is open now, so if you already bought it (and you're on my newsletter list) not to worry! If your name is chosen you'll get a full refund. And if you're not on my newsletter list yet, you can sign up right here:
To enter: just be a newsletter subscriber. (Easy, right?) I'll choose a winner at random one week from today. Check back here to this space to see who won.