Valentine's Day happened recently and as usual, I chose to ignore it. I wrote a post about God's love and all the possibilities that come with it instead. This doesn't mean I'm not a romantic. I love letting people know I care about them with notes and nice gifts, etc, but I feel like there is a lot of pressure on Valentine's Day, and all (essentially) made up days like that. I enjoy the hearts and getting cards and little gifties for the kids in my life, but I firmly believe in order to have successful relationships, you need to do nice things all year. You need to nurture your relationships always in order to have them thrive.
A while back I read The Five Love Languages and just found it so helpful and true. The basic premise behind this book is that people feel loved in different ways. Some of us respond to words, some with little gifts or acts of kindness. All of us are unique, of course, but showing you love someone in the way they most need to feel and hear it is the way to keep your relationships strong.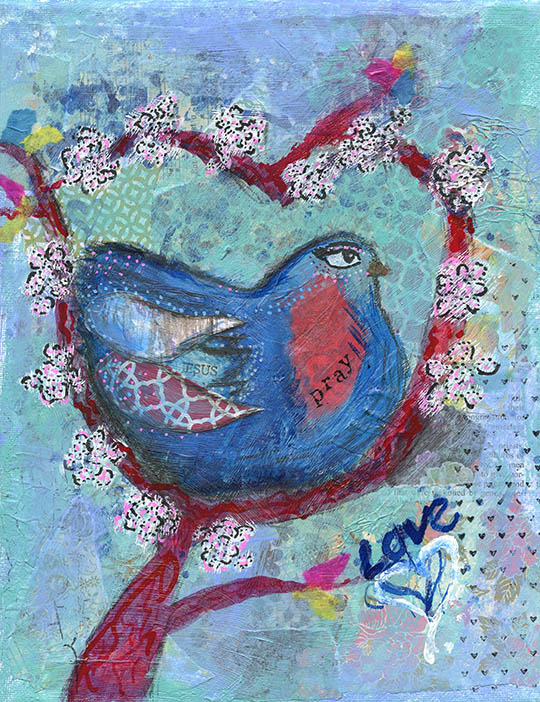 The Five Love Languages
In Dr. Gary Chapman's book, The Five Love Languages, he talks about the five different ways that someone might prefer to be loved. What that means is, there are certain things you can do that will leave a strong impact on your spouse or partner, more than other things. So even though you've just spent the entire day with your husband, for example, saying you love to him at the end of your day might have more impact than the time you spent together.
Finding Out Your Love Language
Dr. Chapman has a quiz on his site that allows you to figure out your personal love language, which could be one of these five: words of affirmation, quality time, receiving gifts, acts of service, and physical touch. While you might enjoy all of these things at one time or another (as most of us do), there is usually one that you're drawn to more than the rest. Talk to your spouse about their love language, and implement some of these ideas to let them know they are loved and appreciated.
When You've Been Married a Long Time
When you've been married a while, you take each other for granted. There is a comfort that comes with marriage, and that's usually a good thing. But sometimes couples stop asking for what they need. They assume if their spouse doesn't get it by now, they never will. As a result, they give up on being made to feel special. But it doesn't have to be that way.
A good way to show love is to go back to the beginning of your relationship. Recreate your first date, and let your partner know what you were thinking back then, such as how nervous you were, how handsome you thought he looked, or how beautiful you realized she was. Talk about those key moments early in your relationship where you tried extra hard to impress your partner, and then do some of those things again.
If necessary, ask your partner what you do that lets them know they are loved. You might be surprised at the answer. When you find out, be sure to pay attention to moments when you can do something sweet for them and let your partner know you value them.
New Relationships
Falling in love is thrilling, and one of the best things that can happen to you in your life. Those first few months or years together often set the pace for the rest of your relationship. Saying I love you doesn't appear as difficult in the beginning. In the beginning of your relationship, try out different ways to say I love you to see which ones seem to leave the biggest impact.
Tell your partner you love them, write it out in a note, do nice things for them, hold their hand, hug them, make them a priority on your schedule, and the like. As your relationship progresses, you'll figure out which methods of communication and love language your partner prefers.
For Friendships
The concepts behind the five love languages apply to any relationship. So with friends, I have to really pay attention to see what makes my pals really feel loved. It's different for everyone. Some of my friends need to hear that they are appreciated, some just want some quality time together, and for others it might be a kind little act or small gift. I try to pay special attention when friends are reaching out or need an extra boost of care.
All of this stuff is not easy. We're all busy, right? But paying attention just a little bit can go a long way. Just think of those times when you're having the worst possible day ever and then someone does something small but kind, and it turns around your entire attitude. It's things like that that you can also do for someone you care about.