Stressed out? Too much to do in caring for your folks, watching what your kids are up to, and maybe even trying to have a life yourself? What you need is a spirit reboot.
Easier said than done, of course, especially in today's economy, where a spa day is about as realistic as a quick trip to Paris for lunch. (In order words? It's not going to happen.)
Nurturing your spirit can help you put everything in focus, and make those jammed packed days seem a little easier. Here are seven ways you can do with absolutely no money. Sometimes the best things in life really are free.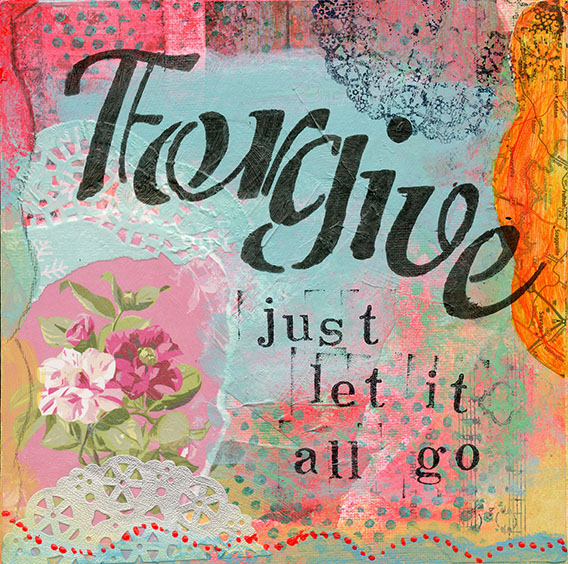 (Forgive)
Forgive Yourself or a Friend
Anger and resentment are draining. They weigh you down mentally and cause you to rehash things that are better left in the past. Forgiving someone (or yourself) doesn't mean that what was done is okay. If it hurt you, it wasn't okay. What do you when you forgive is let go of the power that the hurt had on you. You acknowledge that it happened, but let your heart move on from it. Don't let it occupy your thoughts or feelings anymore. (Related: Prayer can turn anger into forgiveness.)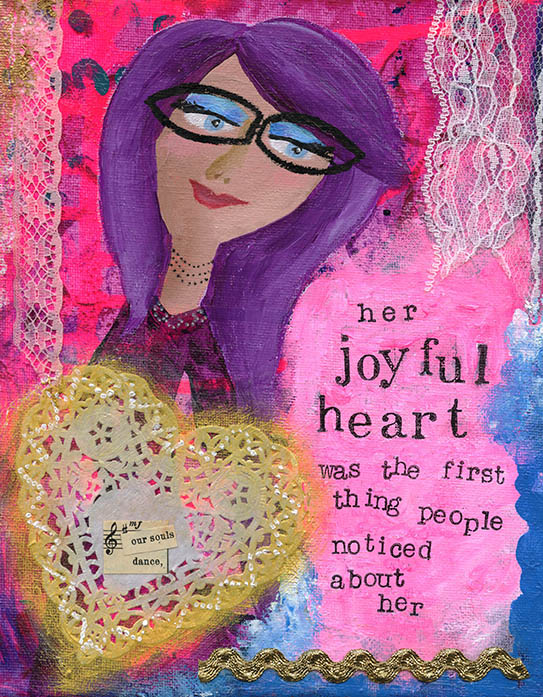 Write Down on the Great Qualities You Have
If you're in a funk, you might need some help with this. Gather your friends, and tell them you need a spirit boost. Ask them to tell you why you they appreciate you and what they love about you. Jot down everything they say and keep it handy the next time you're feeling low.
Play With Your Kids or Grandkids
When was the last time you shut off the computer and headed outside to play ball with your son? While you're at it, you'll be able to get him to shut his cell phone off and actually head outside to throw a ball rather than simulate a game of catch on his Xbox.
Dig Out That Craft Project You Bought and Never Used
If you're anything like me, you spotted a craft project some time back and bought all the stuff for it, and then put it aside for "when you have time." The trouble is that you'll never really have time, you have to make time. So why not do it today. Do something creative that involves another part of your brain than the one that types emails and answers your cell phone.
Go for a Walk
Don't just head out the door thinking about your to-do list or the coworker who annoyed you this morning. Instead, take a walk and pay attention to the things are you. Look at the foliage, smile at the people you see, and consciously slow down the pace of your life, if only for a few moments while you give your body some much-needed exercise.
Meditate
Meditating is always a difficult one for me because I'm impatient. So I used to sit there trying to hurry through my breathing and relaxing. Can you just picture it? My eyes closed and taking deep breaths, but thinking of everything I had to do in my mind?
I finally learned how to meditate the right way, and it has become a blessing in my life. I worked on quieting my mind, which is a difficult thing for any midlifer because we are so very busy. I take ten deep breaths in and out, and each time I do this I repeat a positive phrase. In the past I've used:
Hear me, God, and bless me today.
I am loved and cherished.
I am strong and capable.
I have everything I need.
I really believe that those little phrases we repeat over and over in our heads all day can change the way we think. So if you're someone that falls victim to negative self-talk, this type of meditation can not only recharge your spirit but help you maintain a better self-image as well.
Schedule Time for Yourself
If your schedule is crammed right now, look at the first day you can possibly make time for yourself and write it down on your calendar. In ink. Even if you can't get away right now, just knowing that you'll have something to look forward to will give your spirit a boost.