I'm so thrilled to have a new display in Morning Dew Marketplace. I've been telling you all about this place for a few months now because I've had my art prints in there. Here's more about my display and what you can find.
It's located in the Stonewood Village in Brookfield, WI. Morning Dew posts a nice mini video of some of my stuff there, but I thought I'd share a few more items here.
I'm right in the mail hallway when you come in, right before the door to the register. I have totes hung on the wall, prints on the wall, and more items in the table and racks below.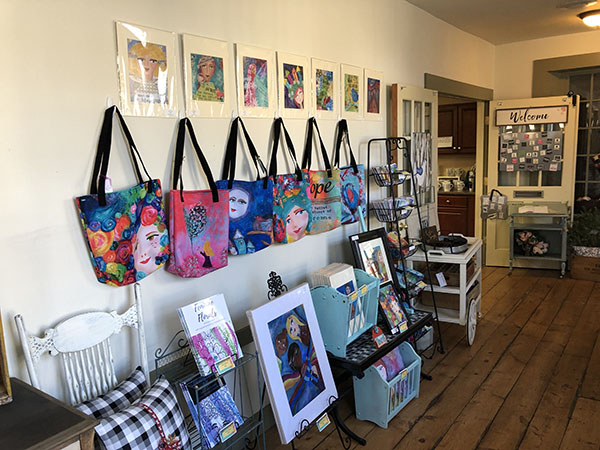 Four items I'm selling for the first time ever in stores:
cards
large prints
journals
pillows
You can see the cards to the right of the bags in this photo, and the journals are below the cards. (I haven't introduced the journal books to you yet but you can also get them here) and the cards will also be available here soon. Until then, you can only get them at Morning Dew.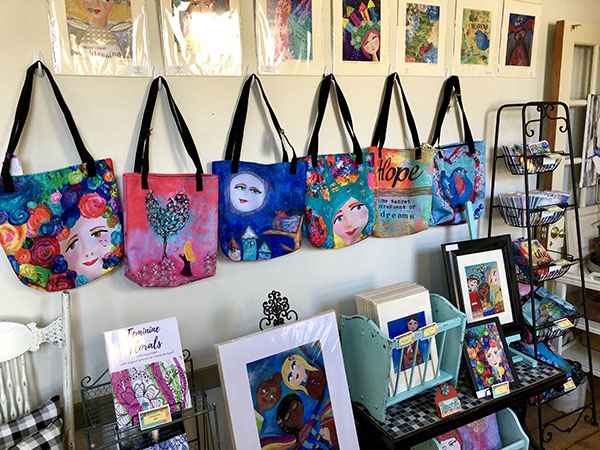 The pillows (which you can see in the container under the table at the bottom and in the rack) are the ones I introduced the other day. They are great because the outside comes off and you can wash it! (I just love that.)
The large prints are 18×24 and until now I've only sold them in my craft booth. Now, you don't need to worry about where I'll be showing next because they'll be available here. (Again, I super love that.)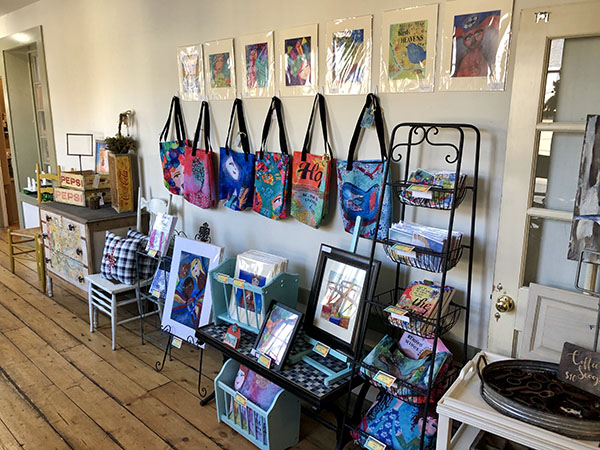 I've also got some framed prints, poetry books, and coloring books. I'm happy with the selection and I'll be changing things out as I had new items. (Hint, pouches and tea towels will be coming next. Stay tuned! Better yet, sign up for my newsletter so you'll be the first to know.)