I do a lot of art with women in mind. I paint about the things I want to say to myself or the women of the world, and very often this results in colors and designs that are feminine and light. But guess what? I do have art for guys!
Here's my "Brothers" print, for instance.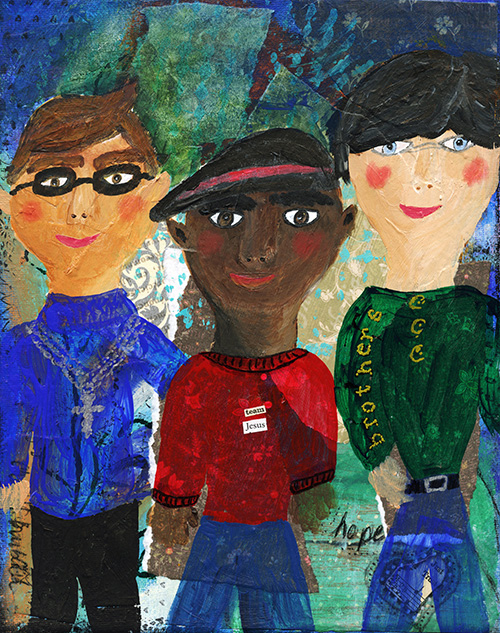 I have all my "guy prints" here but I'm always looking for ideas for guys, too. So if you have a request for a specific Bible quote, image idea, or anything else, feel free to contact me and let me know.