It's been a busy few months (and years!) with my art biz but one thing I've been itching to do in this house we're in is to paint a mural. There are a couple walls that just seem to beg for it.
One of the walls is small and isolated and you see it right away as you enter. To me, this was the perfect place to paint a saying or Bible verse that set the tone for our family.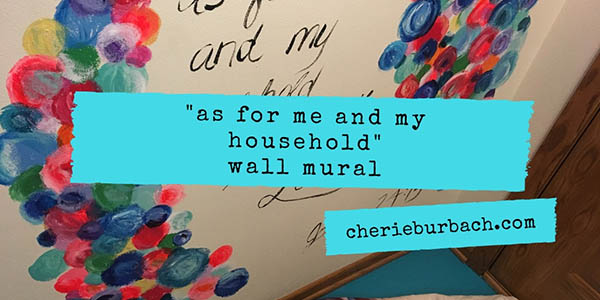 I could think of no better verse than Joshua 24:15, which says, "As for me and my household, we will serve the Lord."
I've done a lot of art with this verse on it, actually.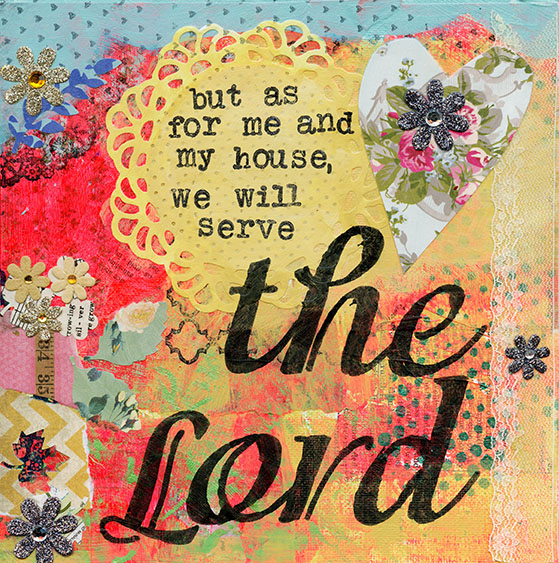 (As for Me and My Household – card)
It is a favorite one of mine and I'm glad we will have it on a wall of our home now.
After I painted the linoleum floor in that space, I was itching to do something more and a mural seemed like the perfect solution.
My husby requested a mural with a similar design and color of my "Bohemian Girl" print.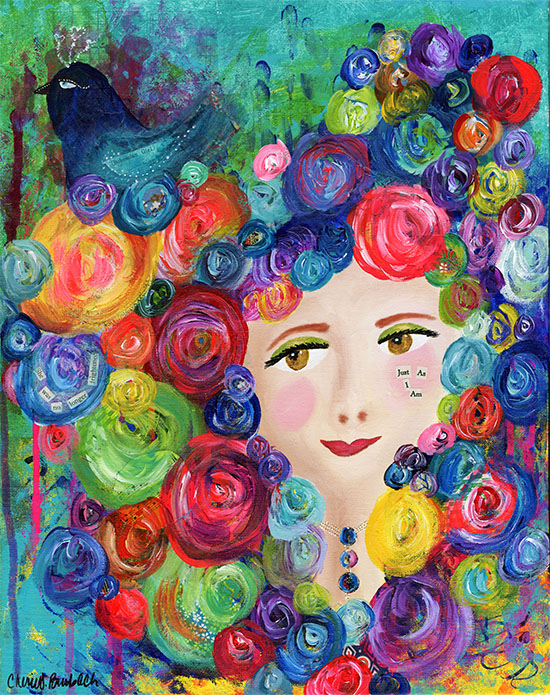 Bohemian Girl
We also decided to put a Bible verse that set the tone for our family and act as a reminder for how we wanted to live. I like having symbolism and words placed around the house that keep you centered on what is most important to you.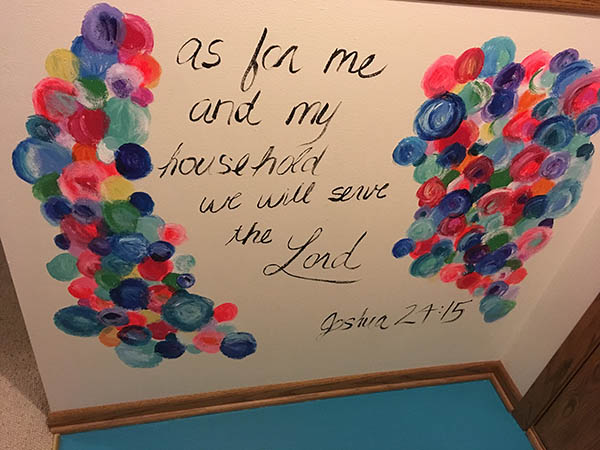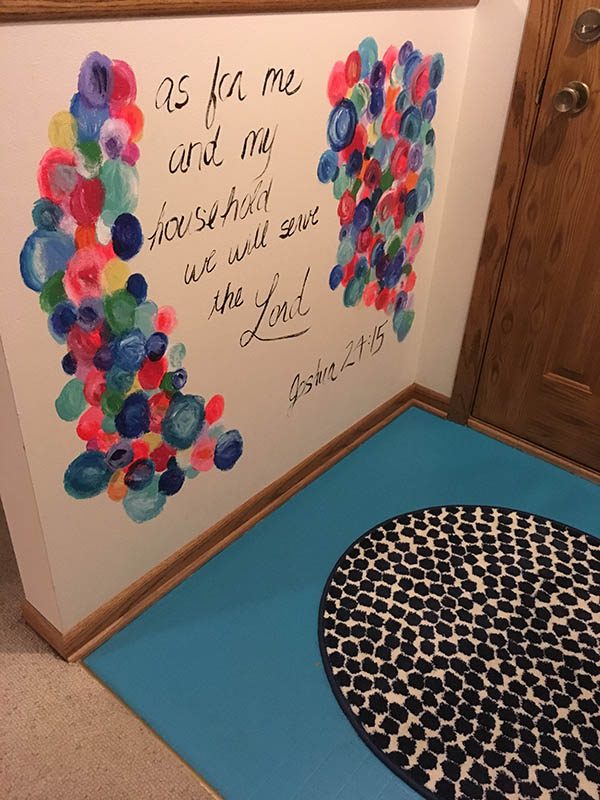 It took me a few hours to do my little mural yesterday. 
For more on mural painting, check out my ecourse, Mural Painting for Your Home.