I've become very aware of birds lately. I never used to notice much, but working from home the last few years has made me pay attention. Often, when I take a break from work and go outside just for a moment, I'll hear one or two sing their unique songs and think about how beautiful it sounds. Their singing calms and inspires me.
Their tiny voices give me a reset when I need it, a way to believe that there's more to life than some of the things I cling to at times.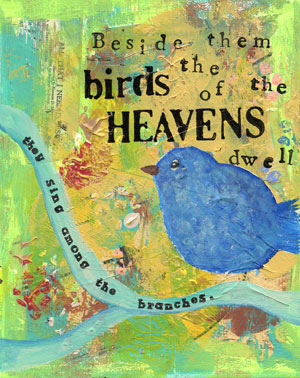 How amazing that God can take something as small as a bird and allow it to pull me from my thoughts and focus me again on Him. When I listen to the birds now, I imagine them singing their songs especially for God.
Let everything that has breath praise the Lord! Praise the Lord!
Psalm 150:6 ESV